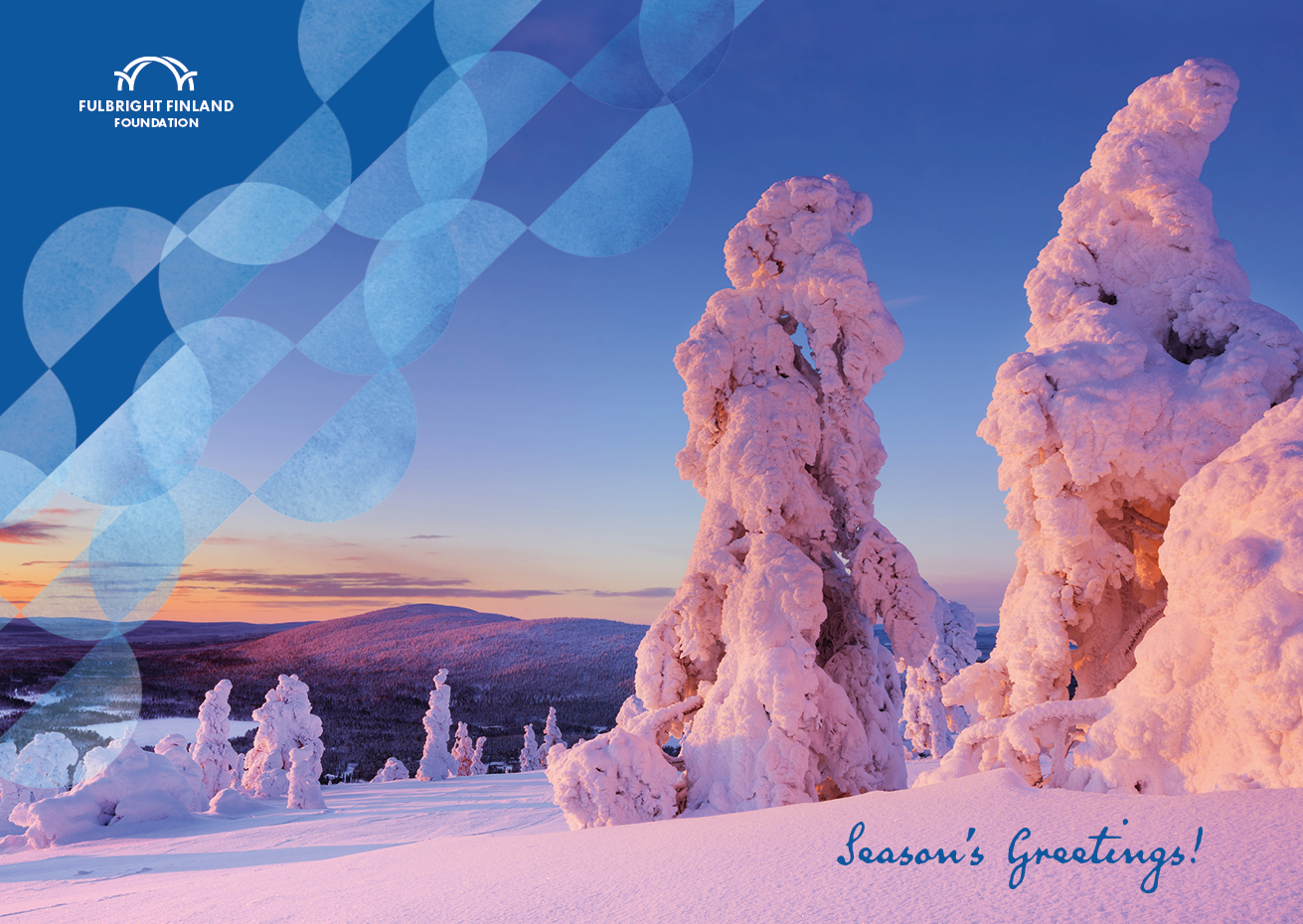 Season's Greetings and Thank You!
Reflected in our Foundation's brand promise, "Together Shaping the Future", is the genuine belief in the value and the necessity of shaping our collective future together. This past year has powerfully underlined the importance of international collaboration, and the Foundation's vision "to empower the minds that will find global solutions to tomorrow's challenges."
The Foundation strives to identify and support the best and the brightest, engage them on issues of local and global importance, support their studies and research, and their role in important public discourse. We thank everyone in our community for the work you do and for your continuing efforts to foster inclusive dialogue.
Partnership awards included, the Fulbright Finland Foundation awarded over USD 1,9 million (EUR 1,6 million) in grants during 2020, and served over 4 100 individuals in the area of Finnish-American academic exchanges. There were 94 Finnish and American grantees. None of this would be possible without the unwavering support from our alumni, partners, sponsors, and donors. Thank you!
With our deepest gratitude, we send you our best wishes for the holiday season and look forward to continuing to work together with you in 2021!
Fulbright Finland Foundation Team