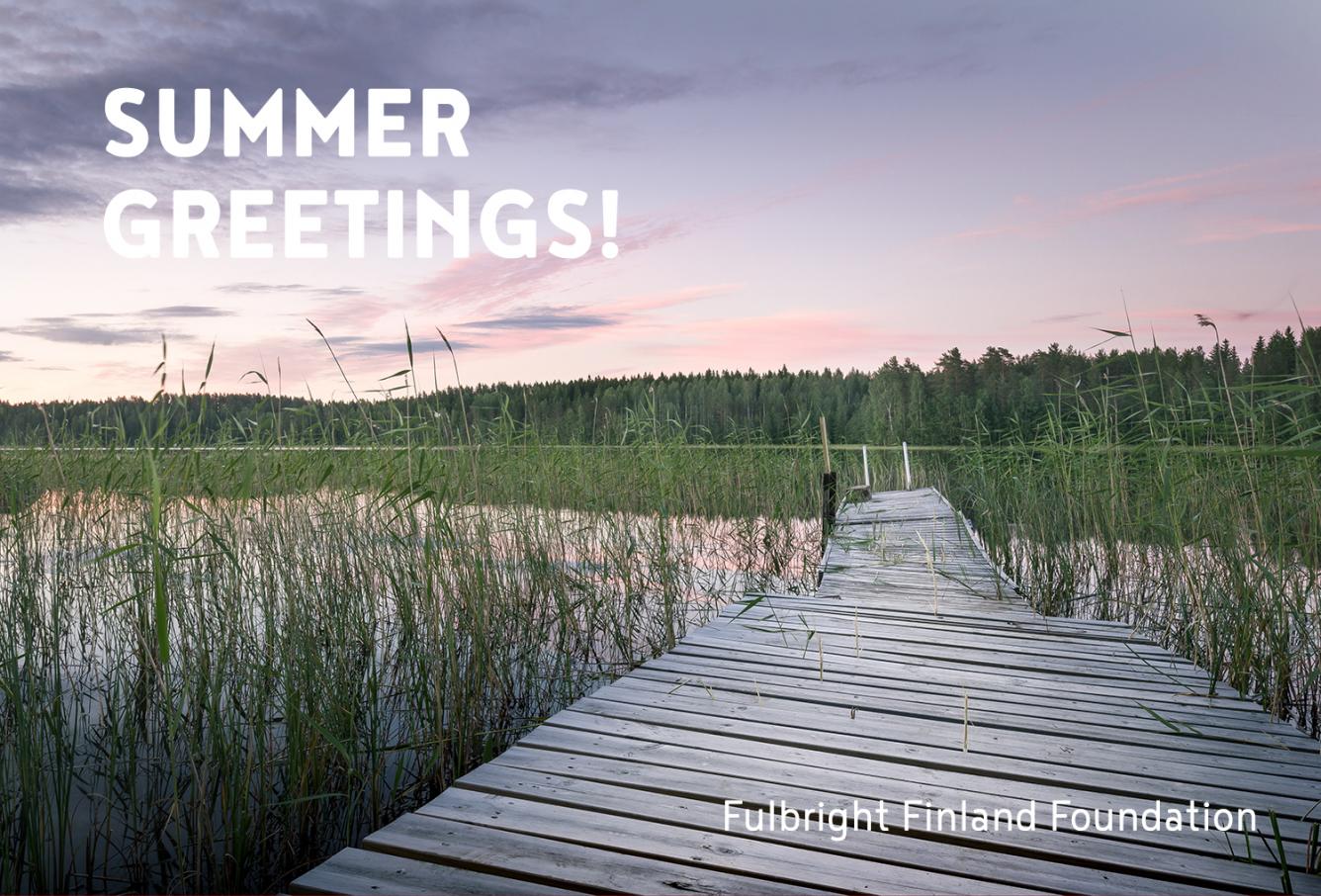 Altogether 94 grantees participated in Fulbright Finland Foundation's exchange programs during this past academic year. This included 49 grantees to Finland and 45 grantees to the U.S. And thousands were reached by our other services both in Finland and in the United States. This would not be possible without the unwavering support from our alumni, partners, and sponsors.
The Foundation wants to sincerely thank everyone who has supported the programs during this past academic year. We also want to convey a very special thank you to our funding partners and the grantees' host institutions for their collaboration as we were working jointly together to assist the grantees during the pandemic. We deeply appreciate their flexibility and understanding in the situation.
The Fulbright Finland Foundation office will be closed on July 3-24, 2020.
We wish you all the best for the summer season!