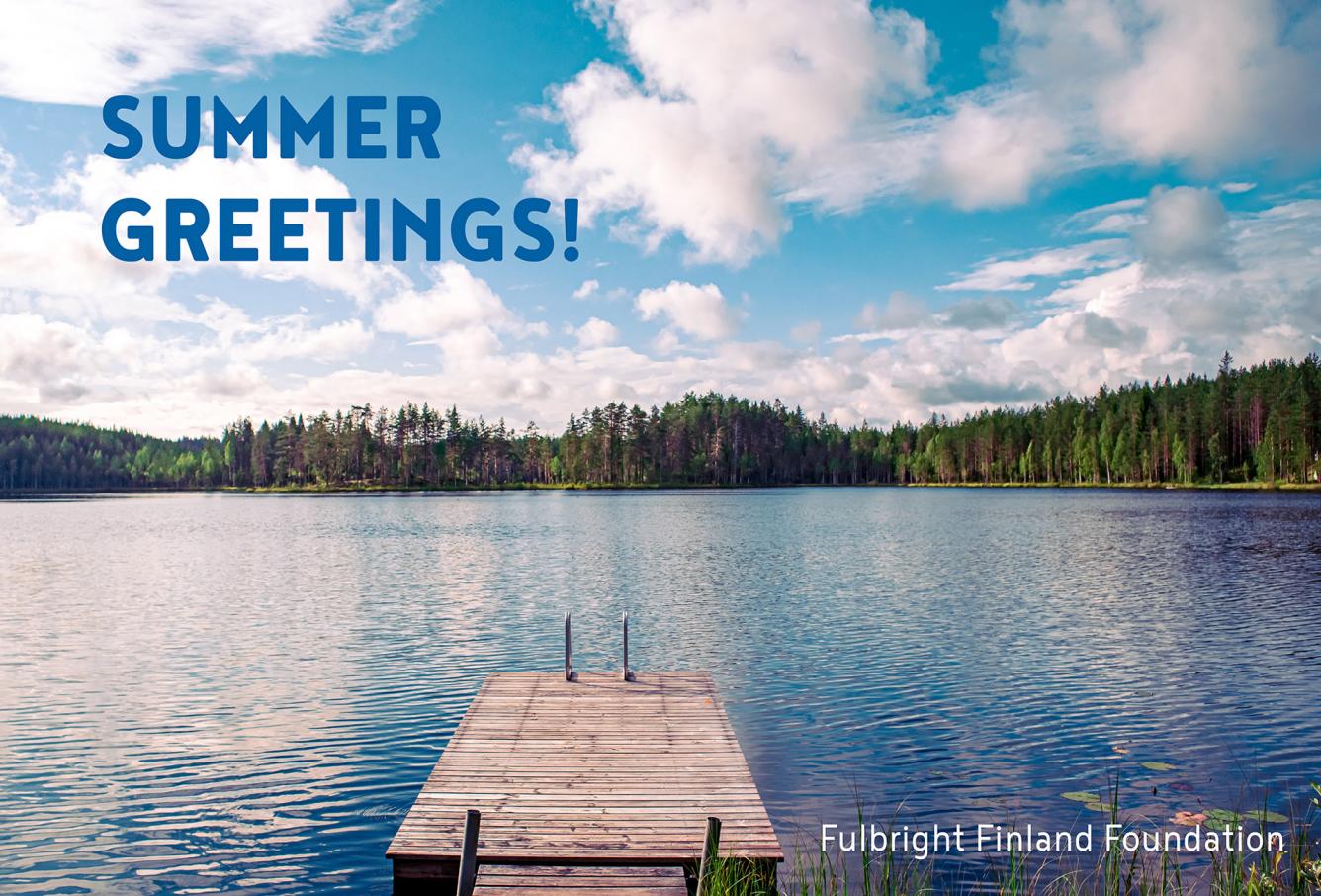 Despite the exceptional circumstances of this past year, as many as 45 grantees participated in the Foundation's exchange programs during the 2020-21 academic year: 22 grantees from Finland, and 23 from the U.S. And thousands were reached by our new online services and events, such as the global webinar series on internationalization of higher education that attracted over 1 400 participants from 67 countries from around the world. As always, none of this would be possible without the unwavering support from our partners, sponsors, and alumni. Thank you for your continuous support and dedication!  
The Fulbright Finland Foundation office will be closed on July 12-30, 2021.
We wish you all the best for the summer season!