Fulbright Leaders for Global Schools Program Participants 2022
Program Participant Biographies
This page lists the Fulbright Leaders for Global Schools Program participants to Finland in early 2022. Bios updated December 15, 2021.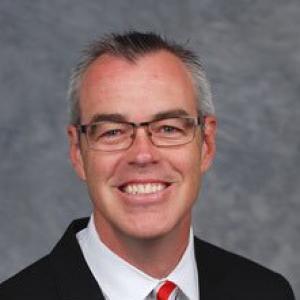 John Albert
Assistant Superintendent of Human Resources, Escondido Union School District, CA
Dr. John Albert, serves as the Assistant Superintendent of Human Resources for the Escondido Union School District in San Diego, California. Amongst his shared work includes leading a diverse work force back to full instruction in a safe environment during a global pandemic. Successfully negotiating harmonious labor/management contracts during crisis. Also, innovating dynamic strategies to increase recruiting, hiring, and retaining a diverse labor force. Dr. Albert has served on the Apple Distinguished Schools Advisory Board from 2018-2021 and is an Apple Distinguished Educator, class of 2019. In addition, Dr. Albert is an Adjunct Professor at Chapman University's School of Education. At Chapman University he specializes in teaching the integration of technology within the teaching profession. Dr. Albert has experience leading schools at every level of public education including High School, Middle School, K-8, Elementary School, and at the district office. Dr. Albert's most recent site  leaderships was serving as the Principal at California Elementary school home of the iInspire Academy where technology and language flourish! The iInspire Academy is the premier public one-to-one Take Home iPad school for grades TK-5, and a Spanish Dual Immersion program. Under Dr. Albert's leadership they have been honored to receive the Apple Distinguished Schools 2017-2019 & 2019-2021 recognition, California Gold Ribbon award, Title I Achieving award, and two time recipient of the California School Board Association's Golden Bell award. Dr. Albert earned his doctorate from California State University, Fullerton and his innovative dissertation research was on Blended and Online Learning. His research body includes advancements in Blended Learning models in the classroom and online technology integration. His most recent research with Dr. Ruben Puentedura, creator of the SAMR Model, is about the impact of technology to counter Summer Learning Loss with English Language Learners. He has successfully presented at numerous local, state, and international conferences on topics including PLCs, Blended Intervention models, and technology integration. Dr. Albert is interested in participating in the Fulbright LGS Program to learn and connect with some of the most successful education institutions and educators in the world. By sharing ideas it his goal to help students from around the globe connect and have their voices heard.
Kyleen Carpenter
Head of School, Blackstone Academy Charter School, RI
For the past 18 years, I have served as principal of an urban public charter high school that I co-founded, Blackstone Academy Charter School. Blackstone Academy serves students from three cities in Rhode Island and most of our students are recent immigrants from countries all around the world. Our school's mission is one of community involvement and improvement and college preparation. Most of our students are "first in the family" to attend college. Previous to Blackstone, I spent 9 years teaching Spanish at three different independent schools, from grade 7 up through AP. In my local community, I teach graduate level courses at Providence College (in the Urban Teaching Department) and at Antioch University, New England (Principal's Certification Program). I've mentored aspiring principals and been named to a number of advisory boards for local programs and initiatives. Over the past 18 years, I have presented widely at educational conferences around the country. Recently, I was elected secretary for the RI League of Charter Schools, an advocacy body for charter school preservation and advancement in our state. I've been singing in the Providence Singers, the premier symphonic chorus in Rhode Island, since 2012.  My undergraduate studies were completed at Amherst College, and I earned my master's at Harvard's Graduate School of Education. My principal's certification is from Antioch University, New England. While in Finland, I aim to learn how the educational system supports teachers, specifically in terms of professional development and teaching load. In addition, I would love to see how classrooms support student inquiry and deep learning and mastery. As a former language teacher, I am particularly interested to learn about the systems of early immersion in second language acquisition. I'm excited to meet the other program participants and to learn from them and their experiences, and, above all, I will work hard to synthesize my learning and bring it back to spread throughout my many educational spheres.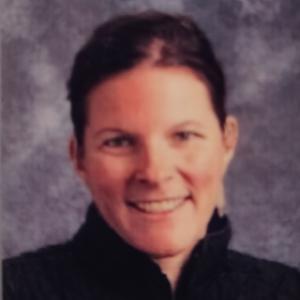 Kristen Hauge
Principal, Osseo Area Learning Center & 279Online, MN
Kristen Hauge is an experienced and passionate leader working to transform the educational experience for each scholar by redesigning and redefining what scholar learning and achievement means. She is the Principal at Osseo Area Learning Center (an alternative high school) and 279Online (a K-12 online school) for Osseo Area Schools in Brooklyn Park, Minnesota. Under her leadership, her schools have received Highly Effective Schools Accreditation status and been recognized as a 2021 Sustaining Exemplar PBIS School. Kristen is excited for this opportunity to learn about Finland's education system and to connect and learn with her cohort of Fulbright LGS recipients from across the United States.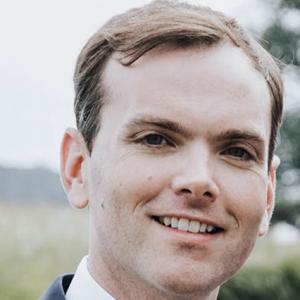 Andrew Malone
Chief Academic Officer for Gradient Learning (remote/national)
Andy Malone serves as the Chief Academic Officer for Gradient Learning, an educator-led nonprofit that supports schools to enact progressive, whole-child pedagogies. He is concurrently pursuing his doctorate in curriculum and instruction at the University of Virginia, with a concentration in educational innovation. Andy's research focuses on practitioners' cognitive sense-making of student-centered curricular reforms.  Before joining Gradient, Andy was an upper elementary teacher; a middle and high school principal; and a superintendent. He has a BA in History and Literature from Harvard University and an MA in Education Leadership from Columbia Teachers' College. As part of the Fulbright LGS Program, Andrew looks forward to deepening his understanding of how schools and systems can most effectively prepare adolescents for the 21st century, studying Finland as a model of excellence.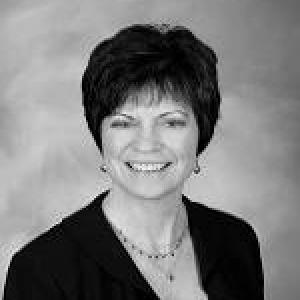 Kristen Rickey
Superintendent, West Delaware County School District, IA
Dr. Kristen Rickey is the superintendent and Director of Special Education in the West Delaware County Community School District, where she has served since 2010. She earned her BS in Psychology and MA in Special Education at the University of Iowa. She earned her Ph.D. in Educational Policy and Leadership Studies at the University of Iowa in 2005. Prior to her work with West Delaware Schools, Dr. Rickey has served as a teacher or administrator in Marion, Cedar Rapids, and Tripoli School Districts. She also founded a professional development consulting firm to provide guidance to districts across the country in effective strategies for working toward more inclusive education practices. She has served in an advisory role to the field of education in various capacities, including the Iowa Virtual Clearinghouse for Work Based Learning, School Administrators of Iowa Professional Standards Committee, Northeast Iowa Regional Planning Partnership, and Executive Leaders Steering Committee. She also serves on the Iowa Board of Educational Examiners. Dr. Rickey's goal is to learn how Finland incorporates an emphasis on creativity, innovation, and play as an integral component of learning. She is interested in how this approach can result in high levels of achievement while reducing stress, anxiety, suicide, and other negative mental health impacts that are exacerbated for both staff and students by our current approach and emphasis on accountability.
Michael Robert
Superintendent, Osborn School District, AZ
Dr. Michael Robert is the Superintendent of the Osborn School District in Phoenix, AZ. He has served as a school teacher for 12 years, school site administrator for 11 years, and superintendent for 3 years.  He holds degrees in Multicultural Education, Montessori Education, Educational Administration and Supervision, and has worked in the field of dual language and second language acquisition for all of his career.  He applied to the Fulbright Leaders for Global Schools Program to share his knowledge and experience, as well as learn with cohort of professionals dedicated to learning from a leading country in education. Michael lives in Phoenix, AZ with his wife Siman Qaasim and 4 children, Lionel, Quincy, Safiya, and Raymond.  The younger 3 attend high school in the Phoenix Union High School District and his oldest attends the United States Military Academy at West Point. In his spare time, Michael is an avid tennis player, has coached little league, and is a member of REAP, a black men's giving circle.  He serves on the City of Phoenix Police Department Use of Force and Discipline Review Board.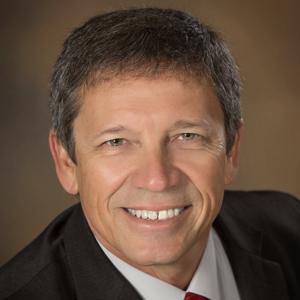 Richard Surrency
Superintendent, Putnam County School District, FL
Rick Surrency was elected in 2016 as the Superintendent of Schools for the Putnam County School District in Florida. Putnam County has 18 traditional public schools and 3 charter schools with an enrollment of 11,000 students and 1500 employees. Rick has 42 years of educational experience with 25 years of administrative experience as an assistant principal, principal, and superintendent. Rick is very active in the local community by participating in civic and church activities for the purpose of building partnerships with the school district. The school district has improved 31.4 percentage points in its graduation rate since 2015, the largest improvement in the State of Florida during the same time period. The primary purpose in participating in the Fulbright LGS Program is to learn new approaches to improve college and career readiness for students.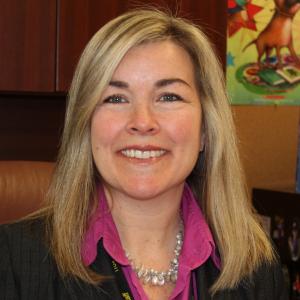 Donna Watson
Assistant Superintendent for Curriculum and Instruction, Troy City School District, NY
Donna Watson is the Assistant Superintendent for Curriculum and Instruction for the Enlarged City School District of Troy, a position she has held for the last seven years. In this role, she combines her life-long passion for education with her commitment to social justice, serving in a high-need urban setting in New York State. She is committed to college and career readiness, ensuring that every student has access to rigorous coursework and relevant work-based learning experiences that prepare them for a successful future of their choice. Prior to that, Donna has been a Director of Curriculum, Director of Pupil Services, the Chair of the Committee on Special Education and Pre-school Special Education, a high school English Teacher and Spanish Teacher.  Donna completed a Ph.D. in Educational Administration and Policy Studies at the State University of New York at Albany. She most recently earned a Certificate of Advanced Educational Leadership from the Harvard Graduate School of Education, Professional Education. Additionally, she holds a Certificate of Advanced Study and Master of Science Degree in Educational Administration, a Master of Arts Degree in English, and Bachelor of Arts Degree in English Education - all from the State University of New York at Albany. She also serves on a Committee of Practitioners, providing feedback to the New York State Education Department on the development of state-wide plans for submission to the United States Department of Education. When she is not working, Donna loves spending time with her husband Jake and four children - Kirstyn, Jacob, Ryan and Ethan. She is active in her Regional Chamber of Commerce, serves on the Parent Council for Marist College, volunteers at her children's schools, and has done missionary work with Casas Por Cristo. She also enjoys traveling, reading, photography, scuba diving and visiting the dog park with her German shepherd named Anna. Finally, her objective for participating in this program is to learn as much as possible about the educational system in Finland and to collaborate with global leaders to generate new ideas and possibilities for solving contemporary issues in education around the world.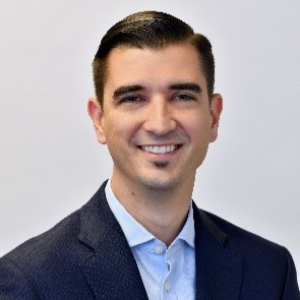 Jonathan Ferguson
Senior Project Director, Fulbright Teacher Exchanges, IREX
Expert Participant Joining the Cohort
As Senior Project Director, Jonathan drives the strategic vision for the full suite of Fulbright Teacher Exchanges. He works in close partnership with the Bureau of Educational and Cultural Affairs at the U.S. Department of State and leads a project team focused on K-12 teacher professional learning and exchange with a specific focus on the multiplier effect of the programs and overall project impact across program stakeholders. 
Jonathan has nearly 20 years of experience in the field of international education. Prior to joining IREX, he was the Associate Vice President for Global Programs at the Institute for Study Abroad (IFSA) where he oversaw international education programming in 19 countries for more than 2,000 university students a year. He also led the expansion of their global network, including building partnerships worldwide and developing tailored programs with faculty, colleges and universities, and other educational entities in the U.S. and abroad.
Jonathan has spent significant time in India, both as head of IFSA's India programs and previously as a David L. Boren Fellow in New Delhi researching the impact of urban development on population resettlement prior to the 2010 Commonwealth Games. He holds a master's degree in Urban Planning and Policy with dual concentrations in Globalization and International Planning and Spatial Planning from the University of Illinois at Chicago.