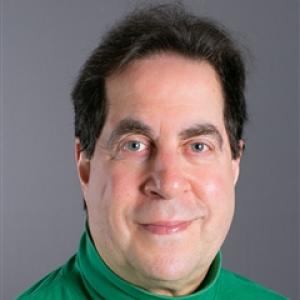 David Yoken
Chair of the Fulbright Finland Foundation Board of Directors
Highlights
Despite the pandemic, the Foundation had a total of 45 grantees (22 grantees to the U.S., 23 U.S. grantees to Finland) and over EUR 498 000 was awarded in grants, including co-sponsored grants;
Two new partnership awards: Fulbright-Aalto University Graduate Award and Fulbright-University of Jyväskylä Graduate Award for U.S. graduate students. A Memorandum of Understanding was signed to initiate a partnership to administer the 2020-21 cohort of the Fulbright Leaders for Global Schools Travel Grants program for school leaders from the municipalities of Espoo, Liminka, and Oulu;
Partnerships renewed: Fulbright-Hanken Distinguished Chair in Business and Economics; Fulbright-VTT Award in Science, Technology and Innovation; and Partnership Award with CU Denver Bixler Scholarship;
First U.S. Seeking Solutions for Global Challenges awardees selected, and the first application round launched for Finnish professionals and postdoctoral researchers;
The Foundation organized a global webinar series Internationalization of Higher Education in COVID-19 Era in cooperation with the U.S. Department of State's USA Study Abroad branch and the Association of International Education Administrators (AIEA). Over 1 400 participants from 67 countries attended the eight webinars;
New initiative launched for alumni in Finland: Outreach Ambassadors promote grant programs, advise applicants, integrate U.S. grantees into the university community, and represent the Fulbright Finland Foundation at their institution;
Hundreds of volunteers in Finland and the U.S. supported the Foundation mission by dedicating 1 595 hours of their time to serve as experts, academic reviewers, and in various other capacities related to the Foundation and its programs;
The Foundation's first Senior Advisers were appointed: Edward Roslof and Peter MacKeith; and
First international virtual interns joined the Foundation team: Sarah Lin did her internship from Taiwan, Kibrom Berhane from Tampere. 
Grant Programs
The COVID-19 pandemic significantly impacted all of the grantees. Offering the grantees as much flexibility as possible, the Foundation invested significant time and effort to work closely with each grantee to find tailor-made solutions to best fit their individual situations for the realization of their grant term and project. 90 % of the grantees rated the Foundation's communication management during the pandemic as very good or excellent.

57 % postponed the start of their grant term either by a few months or to the next academic year;
24 % conducted their grant term according to the original plan;
5 % began their grant term online but completed their term in the host country; and
Only 2 % had to complete their grant term fully online from their home country and 12 % canceled their grant due to the pandemic. 

A total of 23 grant programs to the U.S. for undergraduate and graduate students, researchers, teachers, and other working professionals; and
27 grant programs to Finland for graduate students, researchers and lecturers, teachers and other working professionals, specialists, and alumni of the Fulbright Finland Foundation programs were offered.
Alumni
Statistics 2021
Close to 4 000 client contacts in total, event participants included. Approximately 33 % of all contacts were international educational professionals;

47 information sessions, seminars, conferences, and Fulbright Speaker Program sessions online;

Website: over 156 600 page views and 58 900 website visitors;

Fulbright Finland News magazines: 600 in printed circulation and digital reach over 2 000; and

Social media followers: Facebook 3 084; Twitter 1 672; Instagram 954; LinkedIn 677; YouTube 12 953 views.
Core Funding (partnership awards not included) 
65 % from Finland (Trust Fund, Finnish government allocation, private foundations, Finnish universities, other); and

35 % from the U.S. (24 % U.S. government allocation, 11 % other).
"My Fulbright Finland exchange super-charged my scholarship and allowed me to develop new international collaborations. Through this exchange I experienced the ways equity and inclusion are manifested in Finnish society. I will take the lessons learned from this exchange and apply them to my personal and professional life."
- 2020-21 Fulbright U.S. Scholar
See previous years