Board of Directors
The Fulbright Finland Foundation is governed by the Board of Directors.
The Fulbright Finland Foundation is governed by its Board of Directors. The Board comprises a diverse cross-section of leaders who bring a wealth of expertise to bear on common commitment to achieve the goals of the Fulbright Finland Foundation. We are immensely grateful to them for their time, expertise, and support.
The Board of Directors of the Fulbright Finland Foundation is comprised of 6-8 members: up to four Finns and up to four Americans. The Finnish board members are appointed by the Finnish Ministry of Education and Culture, and the Chief of the U.S. Diplomatic Mission to Finland appoints the American members. Board appointments are for four years. 
The Board elects a Chair and a Vice-Chair from among its members. They serve for a two-year term and always represent different parties that appoint members. 
The Foundation CEO Terhi Mölsä serves on the Board in an ex-officio capacity.
The Ambassador of the United States to Finland is the Honorary Chair of the Board of Directors.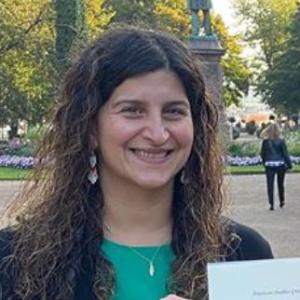 Nazanin Berarpour
Member of the Board
Nazanin is a Public Diplomacy Officer at the U.S. Embassy in Helsinki.  Prior to her current posting in Helsinki, Nazanin served in Ecuador, Washington, D.C., and Turkey.  Nazanin has a B.S. in Business Administration from the University of California, Berkeley, and an M.A in International Relations from the School of Advanced International Studies (SAIS) at Johns Hopkins University.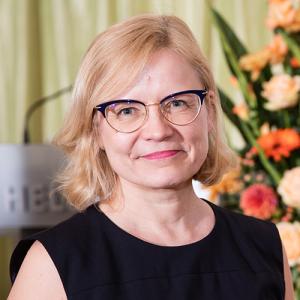 Dr. Kirsimarja Blomqvist
Member of the Board
Kirsimarja Blomqvist is a Professor for Knowledge management at the School of Business and Management at LUT University. Her research interests relate to knowledge management, trust, advanced technologies such as artificial intelligence, new digital forms of organizing such as temporary expert teams, communities, and ecosystems. She serves at Fulbright Finland board, National Committee for Research on AI and digitalization, and the Editorial boards for Journal of Trust Research, Industrial Marketing Management, and Journal of Organization Design.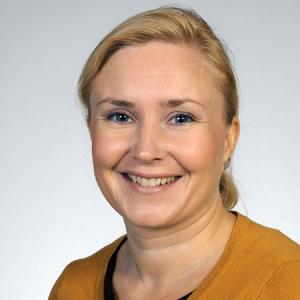 Dr. Piia Björn
Member of the Board
Vice Rector Björn has worked in several universities before coming to the University of Turku, in the beginning of year 2020. She started her academic career in the University of Helsinki. She finished her doctoral degree (Special Education) there. She also has held title of docent at University of Helsinki since 2012. She worked as a University Lecturer at the University of Jyväskylä for nine years. Then she was appointed to a full professorship in Special Education at the University of Eastern Finland.
She has served at the Board of the Fulbright Finland Foundation since 2015 (Vice-chair of the Board on two-year term 2017-2018, Chair of the Board on two-year term 2019-2020) and currently she leads the European University alliance called EC2U as local PI at the University of Turku. She is Fulbright Finland Foundation alumna.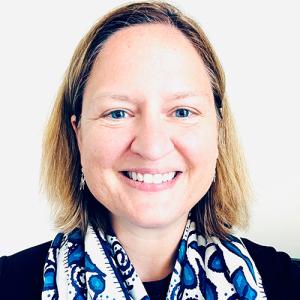 Susan Bridenstine
Member of the Board
Susan Bridenstine is the Counselor for Public Affairs at the U.S. Embassy in Helsinki, Finland. Previous overseas postings include Lima, São Paulo, Yerevan, Montevideo, Quito, and Ottawa. In Washington, Ms. Bridenstine served as the Deputy Spokesperson in the Bureau of Western Hemisphere Affairs.
Ms. Bridenstine holds a B.A. in Global Studies from the University of Iowa and a Master of Arts in National Security and Strategic Studies from the U.S. Naval War College. She is a Fulbright Student Program alumna.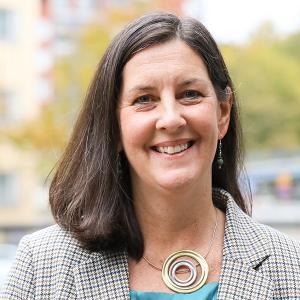 Dr. Erika Holt
Member of the Board
Dr. Erika Holt is a principal scientist and customer manager at VTT the Technical Research Centre of Finland, a non-for-profit company supporting the Finnish government, businesses and society. She has over 25 years of experience in conducting research and leading projects on material durability and performance in harsh environments. She is a world-renown expert in the field of radioactive waste management. Her current role is as a Customer Account Lead responsible for VTT's customer relations and partnerships in the overall nuclear safety sector. She is a certified IPMA-C project manager, overseeing complex national and international projects.  Earlier she was a Research Team Leader within the Lifecycle Solutions business area. She has also served as the Program Manager of VTT's program for Safe and Sustainable Nuclear Energy. 
Erika holds a Doctoral Degree from the University of Washington (Seattle, USA, 2001) in Civil and Environmental Engineering, with an emphasis on concrete material durability.
She was the recipient of a Fulbright scholar grant to Finland at VTT during her PhD work (1998-99) and VALLE Scandinavian Scholar awards from the University of Washington (1996-97, 1997-98).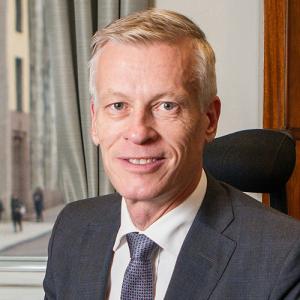 Dr. Kaarle Hämeri
Member of the Board
Kaarle Hämeri is the Chancellor of the University of Helsinki and Professor in Aerosol physics since 2003.
He has published more than 130 peer reviewed international papers in leading journals of aerosol and atmospheric sciences. In addition, author of high school (lukio) physics book series.
He has held many positions of trust in international and national scientific associations among which the president positions of the International and European Aerosol Assemblies and Union of the University Professors (Professoriliitto). He is also recipient of the International Aerosol Fellow award 2016.
Dr. Timo Korkeamäki
Chair
Timo Korkeamäki is the Dean of Aalto University School of Business. He received his PhD in International Finance from University of South Carolina in 2001.
Prior to joining Aalto in 2020, he was on faculty at Hanken School of Economics in Finland, and at Gonzaga University in the US. His research interests include corporate finance and financial markets.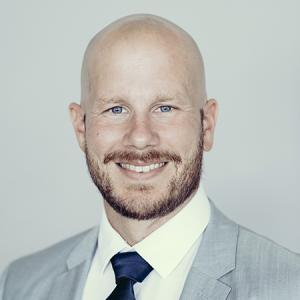 Dr. Nelson Totah
Vice-Chair
Nelson Totah is an Assistant Professor in Neurophysiology and Pharmacology at the University of Helsinki. He leads the Neuronal Networks for Learning and Cognitive Control Lab. Previously, he was a Postdoctoral Fellow (2012-2017) and then a Research Group Leader (2017-2019) at the Max Planck Institute for Biological Cybernetics in Tübingen, Germany. Nelson has served as the Vice Chairman of the Board of Directors for the Brain Research Society of Finland since 2022.
He is also the Vice-Chairman of the Board of Directors for the Science National Honor Society, a U.S.-based science education non-profit organization, which he founded in his hometown of Houston, Texas in 2000. He is Fulbright Finland Foundation alum.