Panelists of the Fulbright Transatlantic Roundtable: Reimagining Strategy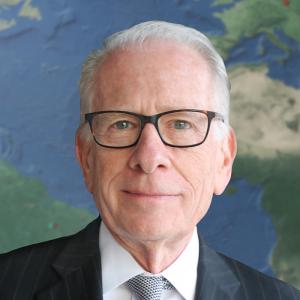 Allan E. Goodman
Dr. Allan E. Goodman is the sixth President of the Institute of International Education, which marked its Centennial in 2019.  IIE promotes the exchange of scholars and students, rescues scholars, students, and artists from persecution, displacement, and crises, conducts research on international academic mobility, and administers the Fulbright program sponsored by the United States Department of State, as well as over 200 other corporate, government and privately-sponsored programs.  U.S. Senate Resolution 146 passed unanimously in April 2019 commending IIE for its work in all these areas. 
Dr. Goodman is a member of the Council on Foreign Relations, a founding member of the World Innovation Summit for Education (WISE), and serves on the selection committees for the Rhodes and Schwartzman Scholars and the WISE and Yidan Prizes.  He also serves on the Council for Higher Education Accreditation International Quality Group Advisory Council and the Board of Trustees of the Education Above All Foundation.  Dr. Goodman has a Ph.D. in Government from Harvard, an M.P.A. from the John F. Kennedy School of Government and a B.S. from Northwestern University, and is the recipient of honorary degrees from Canadian, European, Japanese, UK, and US universities.  He received decorations for his work in promoting educational exchange and scholar rescue from the governments of France, Germany, and Norway; he received the first Gilbert Medal from the Universitas 21 Organisation. 
Before joining IIE, Dr Goodman was Executive Dean of the School of Foreign Service and Professor at Georgetown University.  His books on international relations are published by Princeton, Harvard, and Yale University presses.  He has served at the Department of State and the Central Intelligence Agency.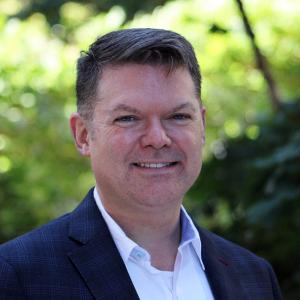 John Lucas
Dr. John S. Lucas is President and CEO of the International Student Exchange Programs (ISEP Study Abroad), the world's largest network of more than 300 post-secondary institutions in over 50 countries. Previous leadership roles include Provost and Executive Vice President at SIT, Associate Vice President of Academic Programs and Deputy Director at IES Abroad and Center Director in Barcelona and Alicante for CIEE. He holds advanced degrees in Spanish Linguistics from Penn State University and international and intercultural management from SIT. Dr. Lucas is a member of the Executive Committee of the Forum on Education Abroad.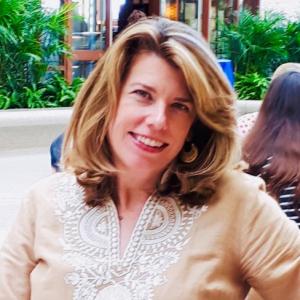 Julie E. Taylor
Julie Taylor joined IIE as the Director of Academic Relations for Fulbright in March 2019. She came to IIE from American University's School of International Service where she served as Sr. Director of Research. While at AU she also led a program called Summer Sisters, a State Department exchange program for young Pakistani women. Previously, she was Director of Research at George Washington University's Elliott School of International Affairs. 
Before her career in university administration, Julie was a Middle East political and security analyst at the RAND Corporation and a professor in the Near Eastern Studies Department at Princeton University. Julie served as a trustee for the American Institute for Iranian Studies and was a Strategic Studies Fellow at Harvard's John M. Olin Center. She has lived in Egypt, Jordan and Iran and traveled extensively throughout the Middle East. She holds a Ph.D. in political science from UCLA.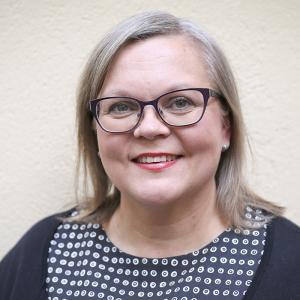 Birgitta Vuorinen
Birgitta Vuorinen is Director of the Division for Higher Education Policy at the Ministry of Education and Culture in Finland. The division is responsible for strategic development of national higher education policy and international co-operation in the field. The tasks include promoting and implementing Government's higher education policy targets, as well as developing higher education in cooperation with stakeholders. 
Vuorinen has been working for the Ministry of Education and Culture since 1995. Vuorinen is a graduate of the University of Jyväskylä. She holds a Master of Arts in Education with a focus in administration, planning and research in the field of education.