Reimagining Comprehensive Internationalization - Speaker Bios
Bios of the speakers of the webinar "Reimagining Comprehensive Internationalization"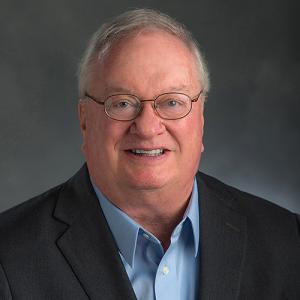 John K. Hudzik - Speaker
Professor, Michigan State University and NAFSA Senior Scholar Emeritus for Internationalization. He was MSU Dean and Vice President of International Programs and Global Engagement 1995 to 2010, and Acting University Provost in 2005. He is a past President and Board Chair of NAFSA as well as past President of the Association of International Education Administrators, and a Fulbright Senior Scholar to Australia. He serves on numerous policy boards and publishes frequently on an array of internationalization topics, including comprehensive internationalization, outcome assessment and internationalization reform and innovation. He is a frequent speaker at global conferences and a consultant on strategic institutional planning for internationalization.
He is recipient of several national and international awards for his work in internationalization, including from EAIE, AIEA, and IEAA. He is chair of CHEI Academic Board, at UCSC, Milan and a member of the strategic internationalization grants review committee for STINT in Sweden.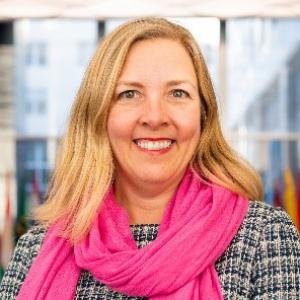 Heidi Manley - Opening Remarks
Heidi Manley is the Chief of USA Study Abroad, part of the U.S. Department of State's Bureau of Educational and Cultural Affairs (ECA), serving as the lead for American student mobility within the State Department.
She oversees two of the Department's leading programs to support American students, the Benjamin A. Gilman International Scholarship Program and the Critical Language Scholarship (CLS) Program, which she launched in 2006. Heidi also has the lead for creating and overseeing a number of capacity-building initiatives to increase and diversify American student mobility, including the Capacity Building Program for U.S. Study Abroad for accredited U.S. higher education institutions, also known as the IDEAS Program, and Study Abroad Engagement Grants for U.S. Embassies and Fulbright Commissions worldwide. Heidi previously served as the Deputy Director of the Office of Global Educational Programs and in the Office of Academic Exchange Programs, where she worked on a number of initiatives under the Fulbright Program.
Meredith McQuaid - Speaker
Meredith McQuaid is associate vice president and dean of international programs for the University of Minnesota system, where she promotes the global dimensions of teaching, research, and engagement across all colleges and campuses of the University. She works with the president, vice presidents, chancellors, deans, faculty, and staff to create global opportunities; expand international and interdisciplinary components of teaching, research, and public engagement activities; recruit and support international students, faculty, and staff; and facilitate development of critical interdisciplinary and international partnerships important to the University's strategic plan.
Before entering academia, she practiced immigration and civil litigation law in Minneapolis. She serves on the board of the Association of International Education Administrators (AIEA) and is a past president of NAFSA: Association of International Educators, the largest nonprofit professional association dedicated to international education.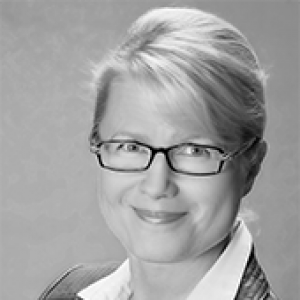 Terhi Mölsä - Opening Remarks
Terhi Mölsä is CEO, since 2016, of the Fulbright Finland Foundation -- a Helsinki-based, private, not-for-profit organization that collaborates with a range of government, foundation, university and corporate partners on both sides of the Atlantic to design and manage study and research scholarships, leadership development programs and internationalization services. With a life-long passion for diplomacy through education, science, and the arts, she draws on 35 years of experience in higher education internationalization and exchanges. She began her career working at the Office of Academic and International Affairs at Tampere University, Finland, where she helped launch the university's first European mobility programs, and worked on Ministry of Education funded national initiatives. Preceding her current position she served most recently as the Executive Director of the Finland-U.S. Educational Exchange Commission.
Terhi Mölsä has worked internationally as a consultant, trainer, and curriculum developer on strategic leadership in international education, and as an author, most recently contributing to the SAGE Encyclopedia of Higher Education (2020). She has served in professional leadership positions, among others in NAFSA: Association of International Educators, and is currently Member of the Advisory Council of the John Morton Center for North American Studies, and Board Member of ISEP. She holds an M.Soc.Sc. in International Relations and a B.A. in Russian from Tampere University, and certificates from, among others, Harvard University, Kennedy School of Government Executive Education.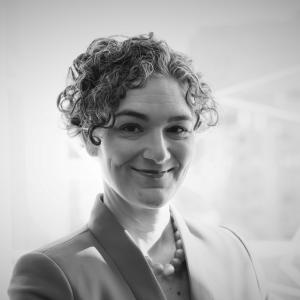 Leasa Weimer - Moderator
Leasa Weimer is the Assistant Director of Strategic Partnerships and Initiatives for the Fulbright Finland Foundation in Helsinki. In addition, she's a Research Fellow at the Finnish Institute for Educational Research, University of Jyväskylä and a member of the Finnish national team conducting an international comparative study with IIEP-UNESCO on flexible learning pathways.
Weimer has over 20 years of experience as a scholar/practitioner in international higher education, previously she served as Knowledge Development Adviser for the European Association in International Education and president of the global Erasmus Mundus Student and Alumni Association. Bridging research with practice, she has edited several international volumes, authored journal articles, book chapters, and commissioned policy papers considering the intersection of the political economy, policies, and the implementation of international higher education.
Weimer holds a PhD in higher education from the University of Georgia, U.S. and an Erasmus Mundus joint master's degree in European higher education from the University of Oslo, Norway; University of Tampere, Finland; and University of Aveiro, Portugal and a Bachelor's double degree from the University of Colorado, Boulder, U.S.