Sustainable Partnerships in the Arctic - Speaker Bios
Bios of the speakers of the webinar "Sustainable Partnerships in the Arctic".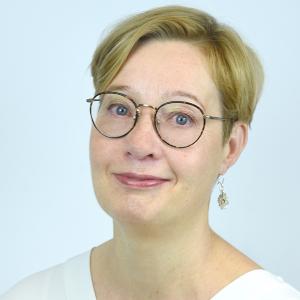 Kirsi Latola - Speaker
Over the past fifteen years PhD Kirsi Latola has worked in several Polar coordination actions and holds a positions of research coordinator at the Thule Institute at the University of Oulu. She has managed several national and international projects on Arctic research, coordination and knowledge sharing including organising several international events and graduate education. Broad knowledge particularly on Arctic research and infrastructures led also to her appointment to the chair of European Polar Board in 2017, where she is now in her second term.
In her position as a UArctic Vice President Networks she leads University of Arctic's network activities which also includes over 60 Thematic Networks. I addition to her work for UArctic and supporting the Arctic research conducted at the University of Oulu, she acts as a Transnational access Watch Dog in INTERACT - International Network for Terrestrial Research and Monitoring in the Arctic (H2020 2016-21, 2020-24) and leads a work package on stakeholder engagement in the EU-PolarNet 2 project on coordinating and co-designing the European Polar Research area (H2020, 2020-2024). Her expertise in the project is a stakeholder engagement which follows the work and white paper she completed during the first EU-Polarnet (2015-20).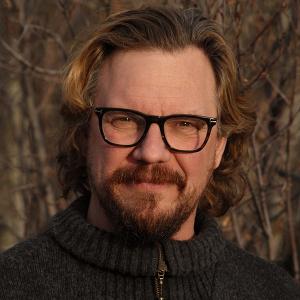 Greg Poelzer - Speaker
Dr. Greg Poelzer (2015 Fulbright Arctic Initiative Cohort I, 2021 Fulbright Arctic Initiative III Co-Lead Scholar) researches comparative politics and policy related to Indigenous relations, energy and resource development, and capacity-building in the North. He is Professor in the School of Environment and Sustainability (SENS) and the Renewable Energy in Remote and Indigenous Communities Flagship Initiative Lead at the University of Saskatchewan. He is co-director of a multi-million dollar Canadian Social Sciences and Humanities Research Council (SSHRC) Partnership Grant for 17 Indigenous and Northern communities. As a 2015 Fulbright Arctic Initiative Scholar, Dr. Poelzer studied Arctic energy policy and governance from a First Nations perspective in the Energy Working Group.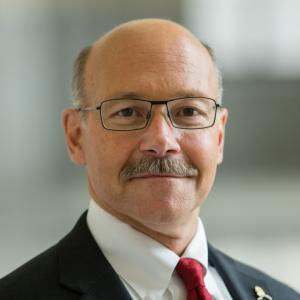 Michael Sfraga - Speaker
Dr. Mike Sfraga is the founding director of the Polar Institute and also serves as the director of the Global Risk and Resilience Program at the Woodrow Wilson International Center for Scholars. An Alaskan and a geographer by training, his work focuses on the changing geography of the Arctic and Antarctic landscapes, Arctic policy, and the impacts and implications of a changing climate on political, social, economic, environmental, and security regimes in the Arctic.
Sfraga served as distinguished co-lead scholar for the U.S. Department of State's inaugural Fulbright Arctic Initiative from 2015-2017, a complementary program to the U.S. Chairmanship of the Arctic Council; he held the same position from 2017-2019. Sfraga previously served in a number of academic, administrative, and executive positions including vice chancellor, associate vice president, faculty member, department chair, and associate dean.
Sfraga has testified before the U.S. Senate and House of Representatives, he maintains an active national and international speaking and facilitation schedule, and his commentary has been featured in several major media outlets including MSNBC, National Public Radio, Alaska Public Media, CCTV/CGTN, Bloomberg News, and C-SPAN. 
Sfraga is the author of the biography Bradford Washburn: A Life of Exploration, is affiliate professor at the International Arctic Research Center, University of Alaska Fairbanks, serves as the co-director of the University of the Arctic's Institute for Arctic Policy, and has served on a number of non-profit boards and advisory committees including past chairman of the Institute of the North. 
Sfraga earned a PhD in geography and northern studies from the University of Alaska Fairbanks.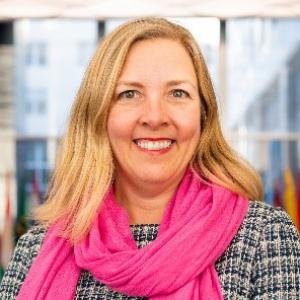 Heidi Manley - Opening Remarks
Heidi Manley is the Chief of USA Study Abroad, part of the U.S. Department of State's Bureau of Educational and Cultural Affairs (ECA), serving as the lead for American student mobility within the State Department.
She oversees two of the Department's leading programs to support American students, the Benjamin A. Gilman International Scholarship Program and the Critical Language Scholarship (CLS) Program, which she launched in 2006. Heidi also has the lead for creating and overseeing a number of capacity-building initiatives to increase and diversify American student mobility, including the Capacity Building Program for U.S. Study Abroad for accredited U.S. higher education institutions, also known as the IDEAS Program, and Study Abroad Engagement Grants for U.S. Embassies and Fulbright Commissions worldwide. Heidi previously served as the Deputy Director of the Office of Global Educational Programs and in the Office of Academic Exchange Programs, where she worked on a number of initiatives under the Fulbright Program.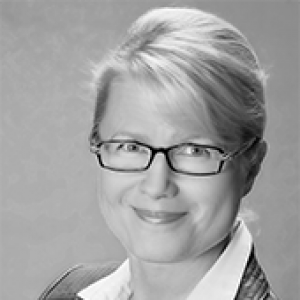 Terhi Mölsä - Opening Remarks
Terhi Mölsä is CEO, since 2016, of the Fulbright Finland Foundation -- a Helsinki-based, private, not-for-profit organization that collaborates with a range of government, foundation, university and corporate partners on both sides of the Atlantic to design and manage study and research scholarships, leadership development programs and internationalization services. With a life-long passion for diplomacy through education, science, and the arts, she draws on 35 years of experience in higher education internationalization and exchanges. She began her career working at the Office of Academic and International Affairs at Tampere University, Finland, where she helped launch the university's first European mobility programs, and worked on Ministry of Education funded national initiatives. Preceding her current position she served most recently as the Executive Director of the Finland-U.S. Educational Exchange Commission.
Terhi Mölsä has worked internationally as a consultant, trainer, and curriculum developer on strategic leadership in international education, and as an author, most recently contributing to the SAGE Encyclopedia of Higher Education (2020). She has served in professional leadership positions, among others in NAFSA: Association of International Educators, and is currently Member of the Advisory Council of the John Morton Center for North American Studies, and Board Member of ISEP. She holds an M.Soc.Sc. in International Relations and a B.A. in Russian from Tampere University, and certificates from, among others, Harvard University, Kennedy School of Government Executive Education.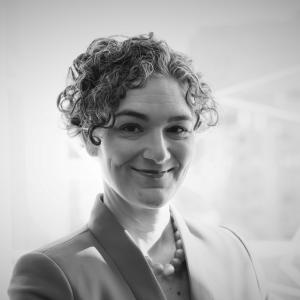 Leasa Weimer - Moderator
Leasa Weimer is the Assistant Director of Strategic Partnerships and Initiatives for the Fulbright Finland Foundation in Helsinki. In addition, she's a Research Fellow at the Finnish Institute for Educational Research, University of Jyväskylä and a member of the Finnish national team conducting an international comparative study with IIEP-UNESCO on flexible learning pathways.
Weimer has over 20 years of experience as a scholar/practitioner in international higher education, previously she served as Knowledge Development Adviser for the European Association in International Education and president of the global Erasmus Mundus Student and Alumni Association. Bridging research with practice, she has edited several international volumes, authored journal articles, book chapters, and commissioned policy papers considering the intersection of the political economy, policies, and the implementation of international higher education.
Weimer holds a PhD in higher education from the University of Georgia, U.S. and an Erasmus Mundus joint master's degree in European higher education from the University of Oslo, Norway; University of Tampere, Finland; and University of Aveiro, Portugal and a Bachelor's double degree from the University of Colorado, Boulder, U.S.