Blog
Opinto- ja kulttuurivaihdossa Tennesseessä!
Aino Mäkelä vietti kesällä 2019 viisi viikkoa Study of the U.S. Institutes for Student Leaders from Europe on Entrepreneurship and Economic Development -stipendiaattina University of Tenneessee at Chattanoogassa. Intensiivinen ohjelma sisälsi oppitunteja, yritysvierailuja ja vapaaehtoistyötä monikansallisessa ryhmässä. Lue Ainon blogista, mitä kaikkea viiteen viikkoon mahtui!
Kalenterista ei juuri voisi tämän enempää saada irti
Paitsi ehkä nukkumatta! Arkipäivät UTC:ssä (University of Tennessee at Chattanooga) koostuivat koulutunneista, yritysvierailuista ja vapaaehtoistyöstä. Aamupäivät vietimme luokkahuoneessa käyden läpi viikon aktiviteetteja sekä osallistuen kunkin opettajan eli professorin suunnittelemaan oppituntiin. Lounastauon jälkeen suuntasimme selvittämään, minkälaiset yritykset ja ekonominen toiminta pitävät Chattanoogan kaupungin liikkeessä. Kävimme mm. kauppakamarissa, Amazonissa sekä erilaisissa nonprofit-yrityksissä, jotka pyrkivät kehittämään kaupunkia yhteisön tarpeiden mukaan.
Mieleenpainuvinta oli ehkäpä vierailla Small Business Development Centerissä, jossa tutustuimme mm. bakteereja hylkiviä sairaalauniformuja valmistavaan start-up:iin. Vapaaehtoistöihin osallistuimme mm. järjestämällä illallisen veteraaneille sekä pallopelien merkeissä lasten kanssa paikallisessa iltapäiväkerhossa.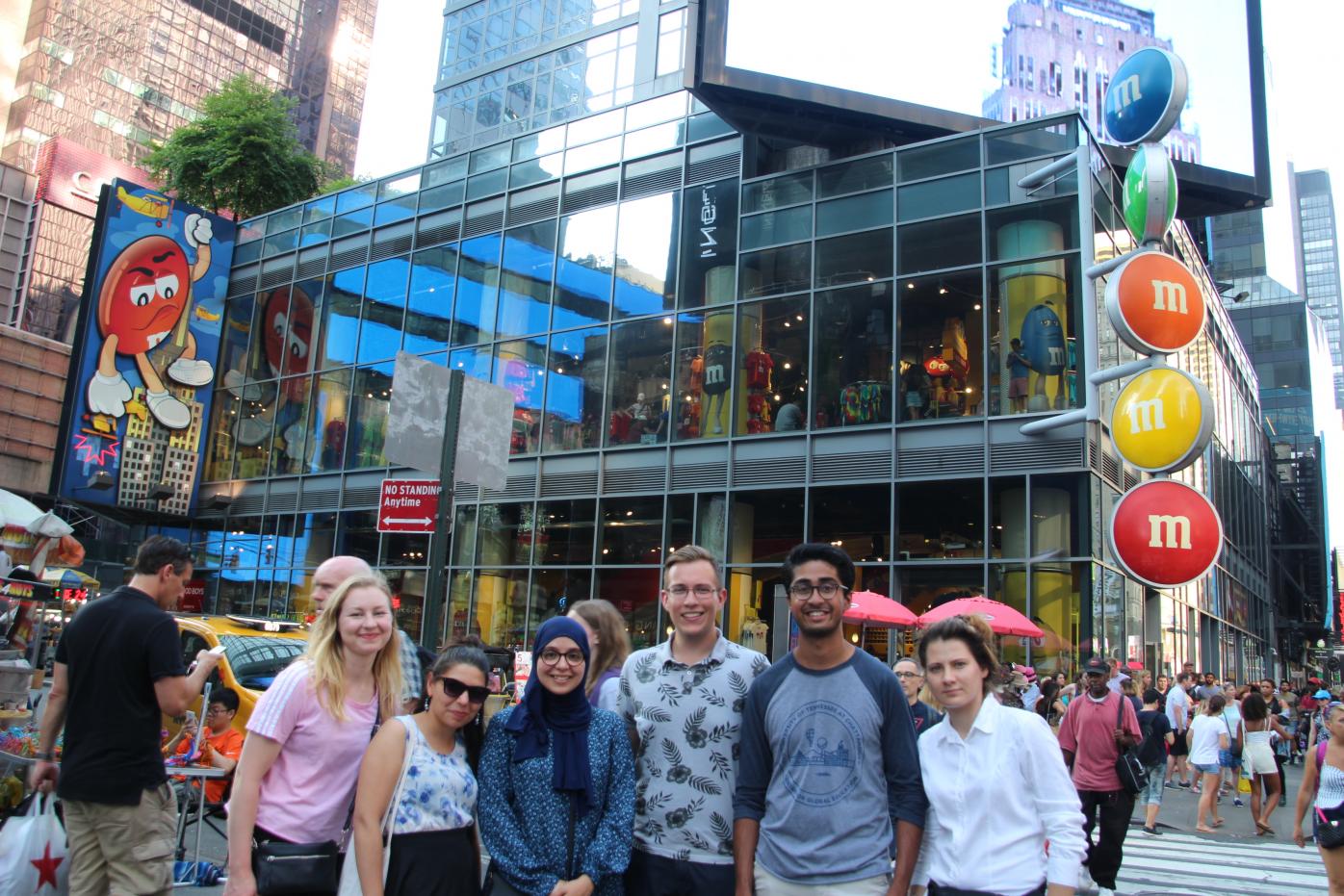 Lauantait oli varattu vähemmän akateemisille aktiviteeteille, kuten ensimmäisen viikonlopun kotimajoitus amerikkalaisen perheen luona ja matka Atlantaan sekä Nashvilleen. Arki-iltoina ja sunnuntaisin teimme asunnoissamme yhdessä ruokaa tai suuntasimme porukalla ulos syömään. Chattanoogassa on todella paljon valinnanvaraa tekemisen suhteen – ilmainen pyörävuokraus, perjantai-iltojen ulkoilmakonsertit, lukuisat ravintolat, puistot ja ajanvietto SUSI-mentorien kanssa.
Koulutunnit ja SUSI-perhe
Opetustyyli USA:ssa oli vielä ennakkokäsitystänikin kaukaisempi Suomessa totutusta. Professorit suorastaan paloivat halusta jakaa tutkimuksensa kohteesta meille oppilaille niin paljon kuin mahdollista. Oppituntien sisältö vaihteli aina jokaisen professorin mukaan, joten mukaan mahtui niin luennointia, vahvaa vuorokeskustelua, fyysisen interaktiivisia harjoituksia kuin ryhmäpohdintaa.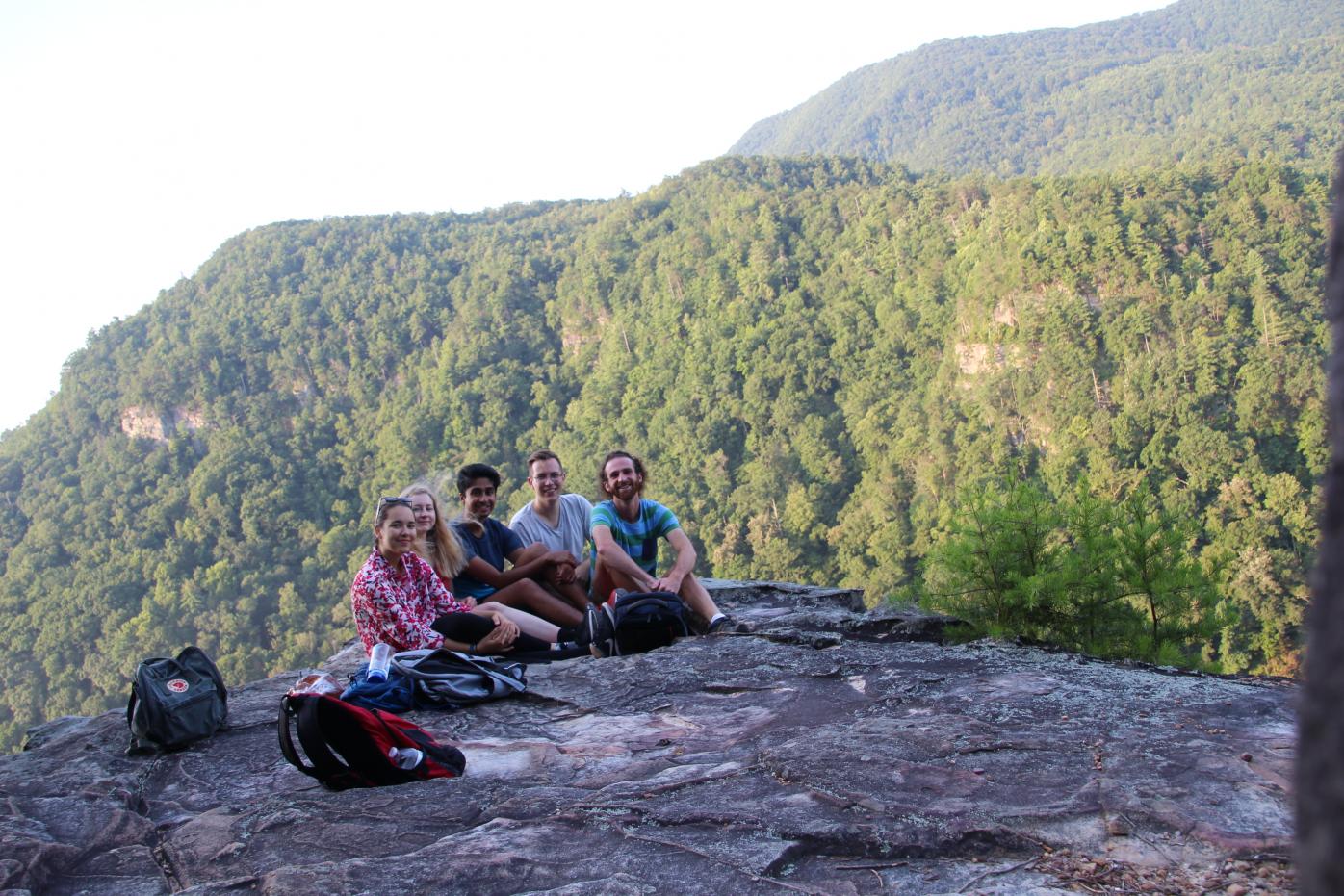 Kahdenkymmenen oppilaan monikansallinen ryhmämme muodosti kiehtovan kokonaisuuden, sillä erilaiset opiskelualamme, persoonallisuutemme ja kulttuurimme tekivät ryhmästämme juuri meidät. Vaikka SUSI-ohjelma nimensä mukaisesti keskittyy sosiaaliseen yrittämiseen, löytyi ryhmästä niin hammaslääketieteen, diplomatian kuin lakitieteenkin opiskelijoita. Lisäksi taustatekijämme olivat varsin monenkirjavat: erään vanhemmat olivat syntyneet Kurdistanissa, toinen taas oli romanitaustainen ja kolmas viettänyt 10 päivää vankilassa järjestettyään mielenosoituksen Venäjällä.
Suurimmaksi osaksi oppilaat olivat julkiseen puhumiseen tottuneita ekstroverttiyksilöitä, mitä en voinut kuin ihailla suuresti. Yritykseni olikin kova piirtäessäni mielessä ympyräkaaviota heidän esiintymistyyliensä elementeistä – kuinka suuri lohko heidän taidokkuudestaan rakentui käsieleistä, äänenpainon ja ilmeiden vaihtelusta tai kenties huumoripitoisuuden lisäyksestä. (Totuushan kuuluu niin, että jokaisen taidot ja itsevarmuus oli hiottu harjoittelemalla sekä tietysti muutaman yksilön kohdalla erityislaatuisella esiintyjän DNA:lla 😊).
Opin viiden viikon ajan yhteiselostamme ja jokaisesta kohtaamisesta enkä voi kuin toivottaa onnea ja menestystä seuraavan vuoden SUSI-oppilaille! Sanat eivät riitä kuvaamaan kiitollisuuttani SUSI-ohjelmaa, FHI360:ta ja Fulbright Suomi -säätiötä kohtaan, mutta toivon, että SUSI-videomme sekä oheiset kuvat pystyvät välittämään edes pienen osan siitä!