Fulbright Dialogue: The Improbable Origins of the Fulbright Program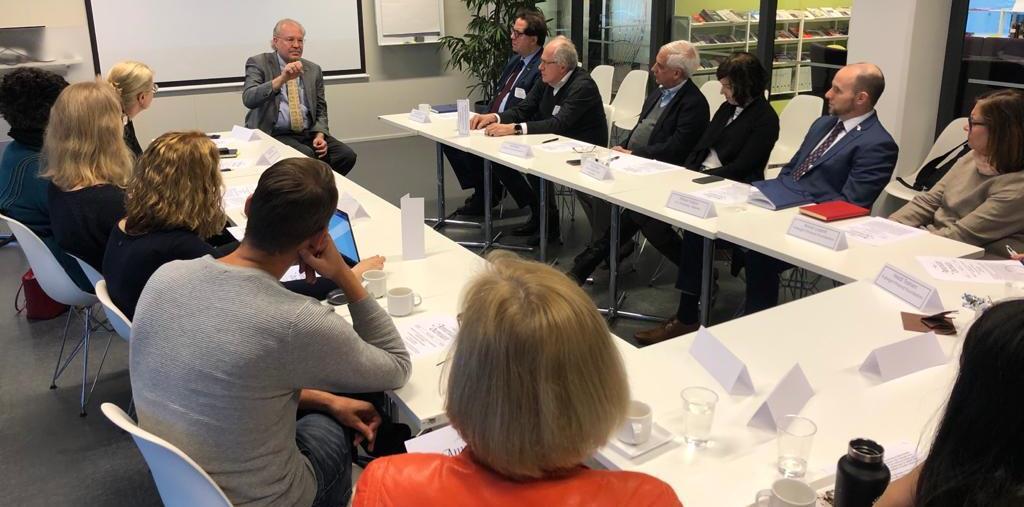 In this session of the Fulbright Dialogues series, Dr. Lonnie R. Johnson (see brief bio below) will share his recent research findings on the origins of the global Fulbright Program. His brief introduction to the theme is followed by a discussion with the Dialogue participants.
Lonnie R. Johnson has over 40 years of administrative experience in study abroad, research management, and international education, and he served as the executive director of the Fulbright commission in Austria from 1997-2019. He has published books and articles on Viennese, Austrian, and Central European history, with the third revised edition of his Central Europe: Enemies, Neighbors, Friends, appearing at Oxford University Press in 2010. His recent research has focused on the institutional history of the Fulbright Program with the article "The Making of the Fulbright Program, 1946-1961: Architecture, Philosophy, and Narrative" recently appearing in The Legacy of J. William Fulbright: Policy, Power, Ideology, (Lexington: University Press of Kentucky, 2019). He is a native of Minnesota and graduated with an undergraduate degree in the humanities from St. John's University in 1974. He studied abroad in Vienna as an undergraduate and subsequently earned a doctorate in philosophy and history at the University of Vienna.
The event is by invitation only.