Fulbright Specialist Program Q&A Session for Aspiring Hosts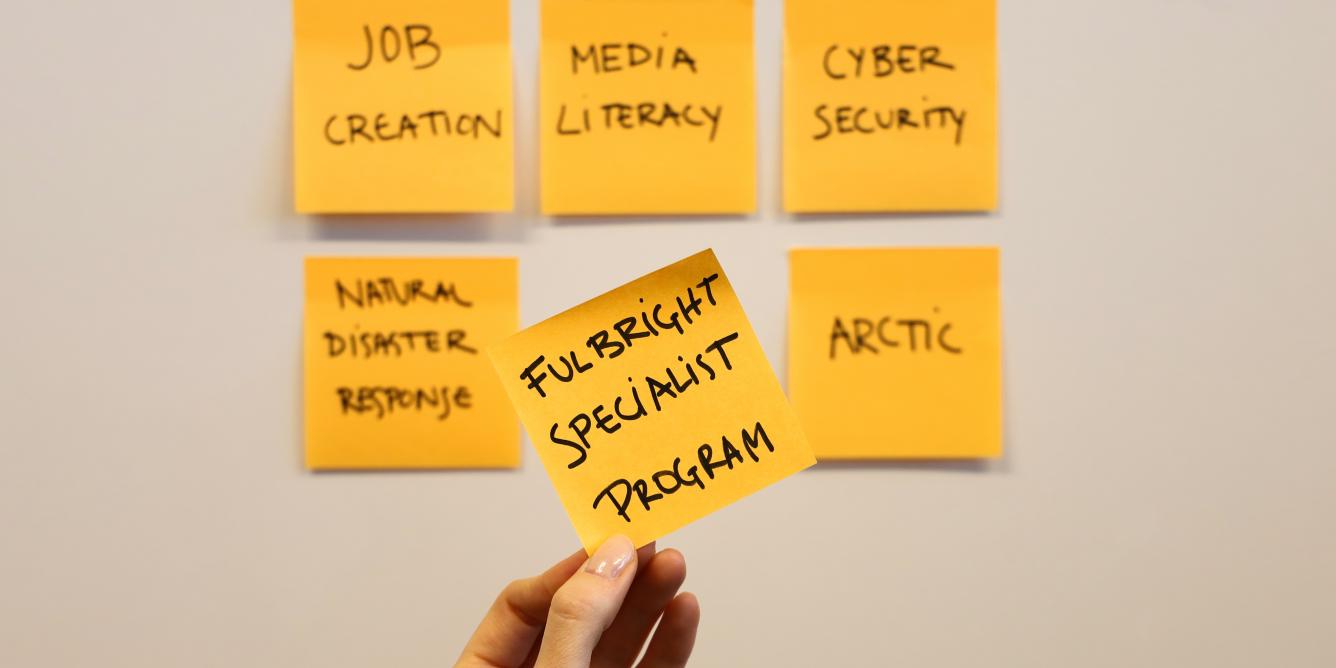 Time: Wednesday, November 16 at 14:00-15:00
Is your institution interested in inviting a U.S. Specialist over to collaborate and share their expertise? Would you like to hear practical tips for submitting project proposals and hosting Fulbright Specialists?

The Fulbright Finland Foundation organized a Fulbright Specialist Program Q&A Session for those interested in hosting U.S. academics and professionals at their institution for a project from 2-6 weeks. 
Recording
Program: 
13:50  Zoom Call Open for Participants
14:00  Welcome & Introductions
14:05  Fulbright Finland Foundation and the Fulbright Specialist Program
14:15  Fulbright Specialist Project Highlights and Tips from the Hosts
14:40  Q&A
15:00  Event Ends
Read more about the Fulbright Specialist Program and submit your project proposal by January 27, 2023!