Webinaari: Opeta suomen kieltä ja kulttuuria Yhdysvalloissa lukuvuonna 2024-25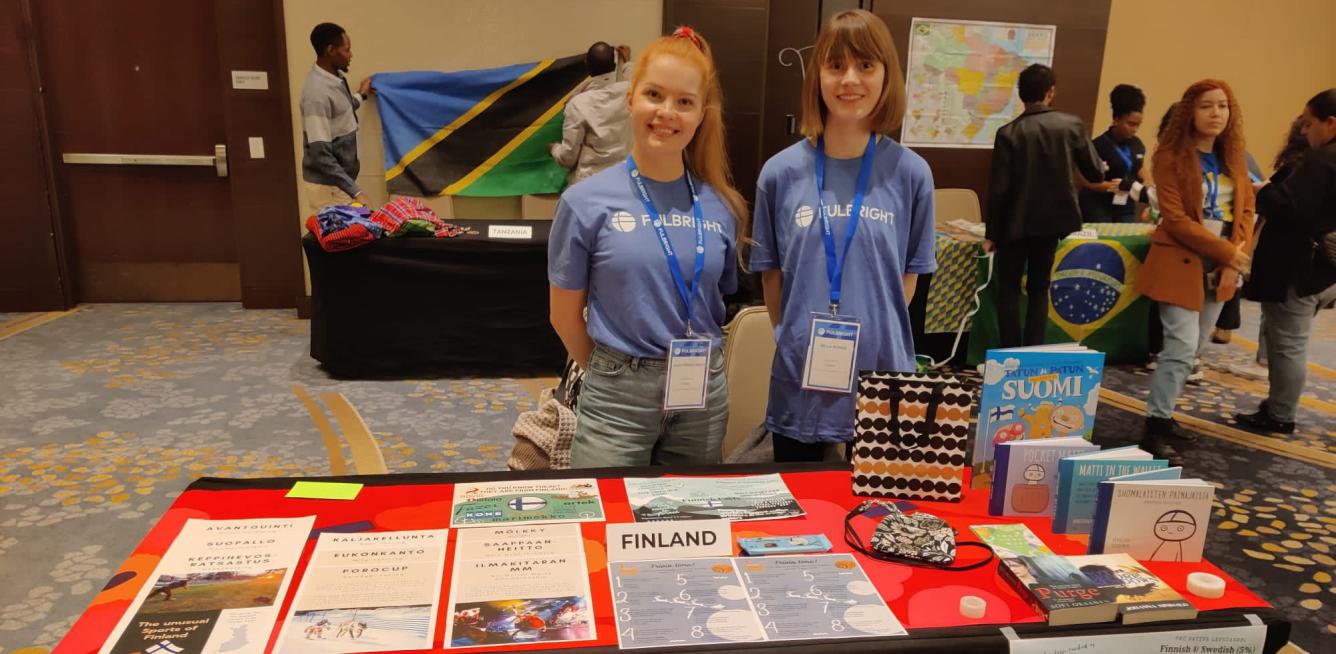 Tule kuulemaan Fulbright Suomi -säätiön palveluista ja tutustumaan Fulbright Finnish Language and Culture Teaching Assistant (FLTA) -stipendiohjelmaan. Tapahtumassa ohjelman alumnit kertovat kokemuksistaan ja antavat vinkkejä mm. hakemuksen tekoon.
Ohjelma
14:55 Teams avataan yleisölle
15:00 Tervetuloa ja esittelyt
15:05 Fulbright Suomi -säätiö ja FLTA-ohjelma 
15:10 Alumnien puheenvuoro: vinkkejä ja kohokohtia
Anna-Maria Peltomäki, 2011-12 University of Washington
Sanni Törmänen, 2019-20 Indiana Unviersity Bloomington
Laura Niemeläinen, 2022-23 Indiana University Bloomington
15:40 Q&A
16:00 Tapahtuma päättyy
Tapahtuma on avoin kaikille, jotka ovat kiinnostuneet FLTA -stipendiohjelmasta. Ilmoittaudu tapahtumaan viimeistään 27.9. Osallistumislinkki lähetetään aamulla 28.9. tapahtumaan ilmoittautuneille.