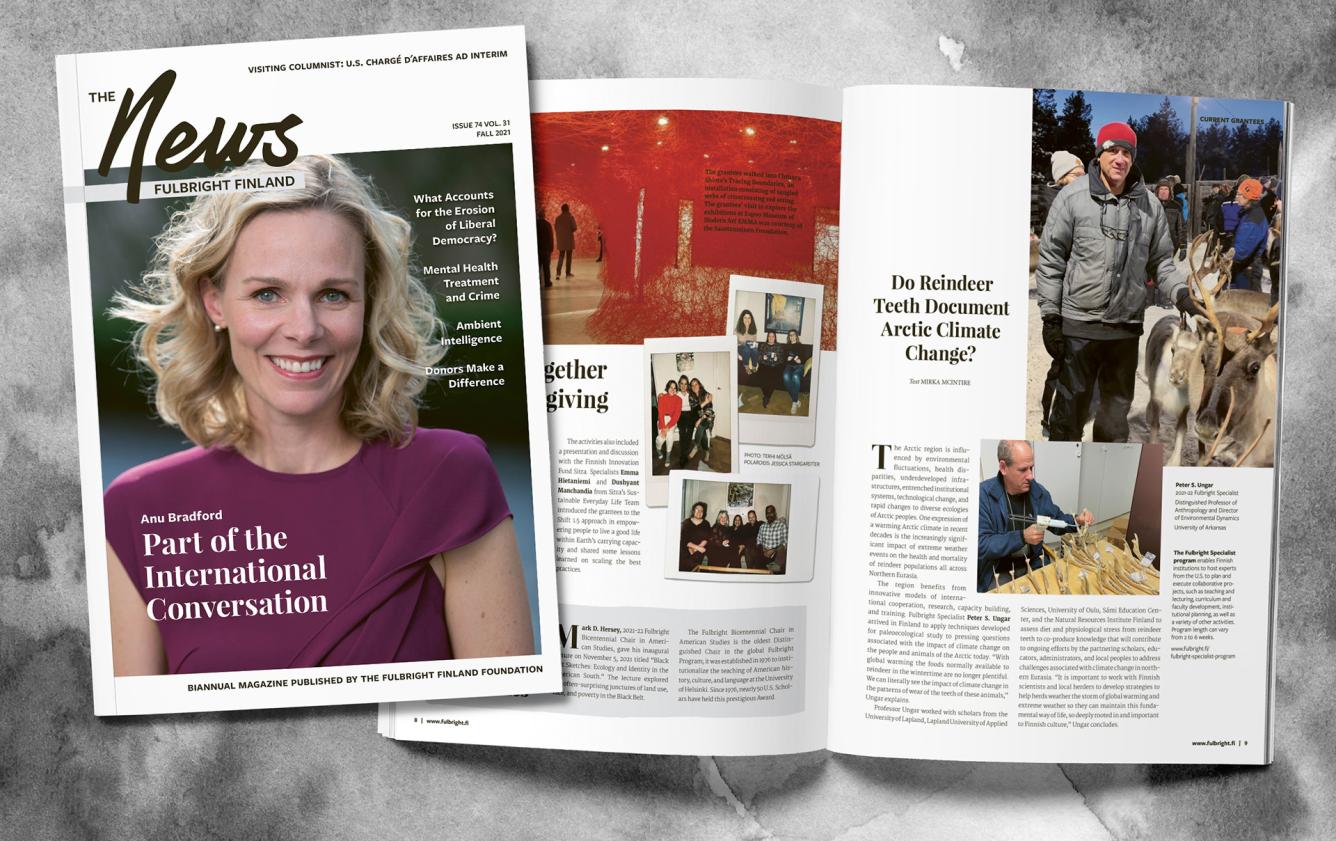 In this issue we explore the many forms of leadership. Our grantees and alumni share their efforts in pushing the boundaries of science in search of solutions to pressing challenges.
Our visiting columnist, Chargé d'Affaires ad interim Ian Campbell writes about the shared commitment to research, education, and innovation of Finland and the United States.
The Alumni in Focus series features Professor Anu Bradford, who talks about her research on global regulations, the impact of Fulbright on her life, and her views on how international exchanges help to foster understanding and dialogue in a contested world. Read her interview "Part of the International Conversation".
Other news and stories include:
And much more!
For information, feedback, and for submitting ideas for articles, please contact:
Editor Maija Kettunen, Fulbright Finland Foundation, 044 5535 277, [email protected]
Read the December 2021 issue of the Fulbright Finland News magazine!