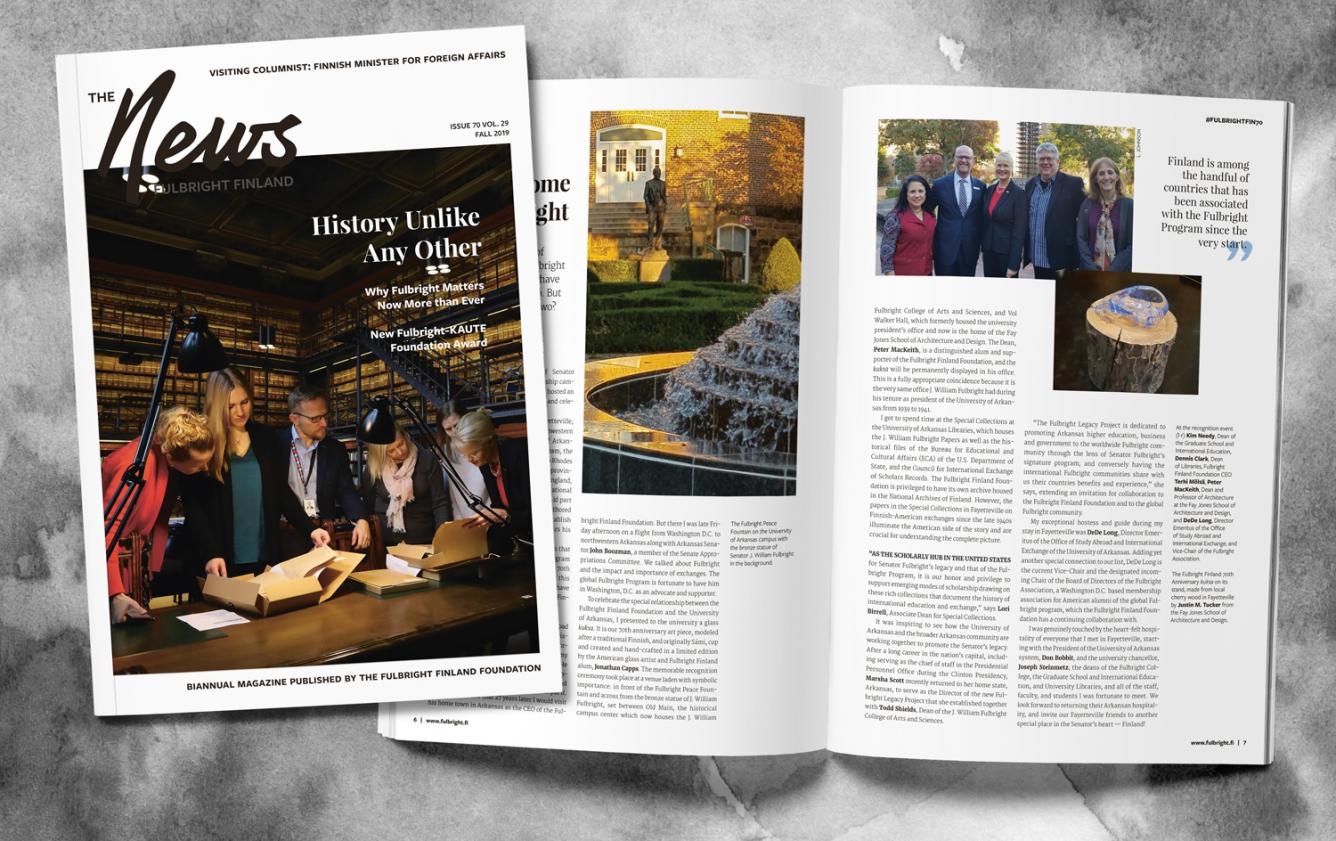 The December 2019 issue of the Fulbright Finland News magazine is now published,
read it online in Issuu!
The invited columnist, Minister for Foreign Affairs of Finland Pekka Haavisto writes about the critical role of exchanges in relations between nations, and describes how people-to-people contacts have served as building blocks for the transatlantic relationship.
Other news and stories include: 
Third Fulbright Arctic Initiative Coming Soon
"Superhost" - Making Most of the Host Experience
Donors Make a Difference
And much more!
For information, feedback and for submitting ideas for articles, please contact:
Editor Maija Kettunen, Fulbright Finland Foundation, 044 5535 277, [email protected]