International Strategic Partnerships and Engagement - Speaker Bios
Bios of the speakers of the webinar "International Strategic Partnerships and Engagement".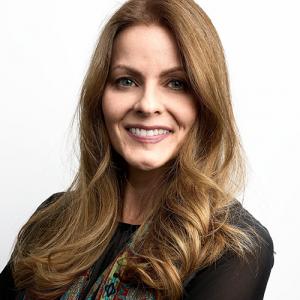 Jane Gatewood - Speaker
Jane Gatewood leads and manages initiatives related to the University of Rochester's global activities. She earned a bachelor's degree from Emory University and a PhD from the University of Georgia. Her administrative experience includes developing complex bi- and multi-lateral international partnerships for research, education mobility, and economic development. She has spent the last decade working at the intersection of business, higher education, government, and diplomatic relations.
Dr. Gatewood was a Fulbright-Nehru Scholar (India) and an Andrew W. Mellon Fellow at the School of Advanced Study (University of London). She was also a visiting research editor for the Oxford English Dictionary (3rd Edition, Oxford University Press). Her academic training and expertise are in paleography, modern literary history, lexicography, and corpus linguistics. She regularly consults and speaks on the importance of partnerships to international higher education.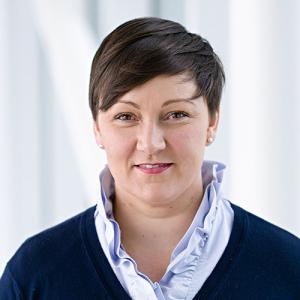 Anna Grönlund - Speaker
Anna Grönlund is the Head of Internationalization & Higher Education Policy at the University of Jyväskylä (JYU), Finland. Based at the Division of Policy & Strategic Planning Anna serves as policy advisor to the university leadership in matters related to strategic planning, development and management of higher education and research, with a special focus on international collaboration and internationalization of higher education, societal engagement and impact. Anna is the Chair of the Universities Finland UNIFI's Strategic Advisory Group for Internationalization and serves as its representative in several ministerial working groups focusing on internationalization of higher education. Anna also serves as member of the Board at the European Association for International Education EAIE. She holds a Master's degree in Organizational Communication and Public Relations.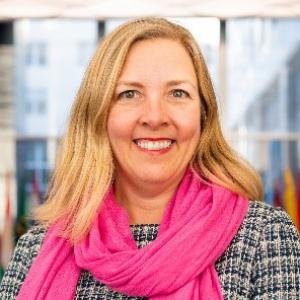 Heidi Manley - Opening Remarks
Heidi Manley is the Chief of USA Study Abroad, part of the U.S. Department of State's Bureau of Educational and Cultural Affairs (ECA), serving as the lead for American student mobility within the State Department.
She oversees two of the Department's leading programs to support American students, the Benjamin A. Gilman International Scholarship Program and the Critical Language Scholarship (CLS) Program, which she launched in 2006. Heidi also has the lead for creating and overseeing a number of capacity-building initiatives to increase and diversify American student mobility, including the Capacity Building Program for U.S. Study Abroad for accredited U.S. higher education institutions, also known as the IDEAS Program, and Study Abroad Engagement Grants for U.S. Embassies and Fulbright Commissions worldwide. Heidi previously served as the Deputy Director of the Office of Global Educational Programs and in the Office of Academic Exchange Programs, where she worked on a number of initiatives under the Fulbright Program.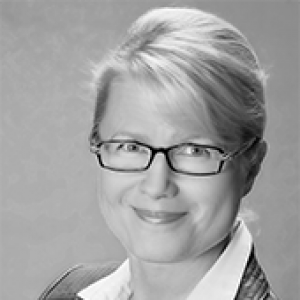 Terhi Mölsä - Opening Remarks
Terhi Mölsä is CEO, since 2016, of the Fulbright Finland Foundation -- a Helsinki-based, private, not-for-profit organization that collaborates with a range of government, foundation, university and corporate partners on both sides of the Atlantic to design and manage study and research scholarships, leadership development programs and internationalization services. With a life-long passion for diplomacy through education, science, and the arts, she draws on 35 years of experience in higher education internationalization and exchanges. She began her career working at the Office of Academic and International Affairs at Tampere University, Finland, where she helped launch the university's first European mobility programs, and worked on Ministry of Education funded national initiatives. Preceding her current position she served most recently as the Executive Director of the Finland-U.S. Educational Exchange Commission.
Terhi Mölsä has worked internationally as a consultant, trainer, and curriculum developer on strategic leadership in international education, and as an author, most recently contributing to the SAGE Encyclopedia of Higher Education (2020). She has served in professional leadership positions, among others in NAFSA: Association of International Educators, and is currently Member of the Advisory Council of the John Morton Center for North American Studies, and Board Member of ISEP. She holds an M.Soc.Sc. in International Relations and a B.A. in Russian from Tampere University, and certificates from, among others, Harvard University, Kennedy School of Government Executive Education.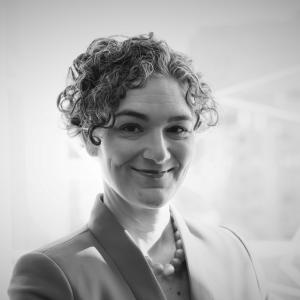 Leasa Weimer - Moderator
Leasa Weimer is the Assistant Director of Strategic Partnerships and Initiatives for the Fulbright Finland Foundation in Helsinki. In addition, she's a Research Fellow at the Finnish Institute for Educational Research, University of Jyväskylä and a member of the Finnish national team conducting an international comparative study with IIEP-UNESCO on flexible learning pathways.
Weimer has over 20 years of experience as a scholar/practitioner in international higher education, previously she served as Knowledge Development Adviser for the European Association in International Education and president of the global Erasmus Mundus Student and Alumni Association. Bridging research with practice, she has edited several international volumes, authored journal articles, book chapters, and commissioned policy papers considering the intersection of the political economy, policies, and the implementation of international higher education.
Weimer holds a PhD in higher education from the University of Georgia, U.S. and an Erasmus Mundus joint master's degree in European higher education from the University of Oslo, Norway; University of Tampere, Finland; and University of Aveiro, Portugal and a Bachelor's double degree from the University of Colorado, Boulder, U.S.