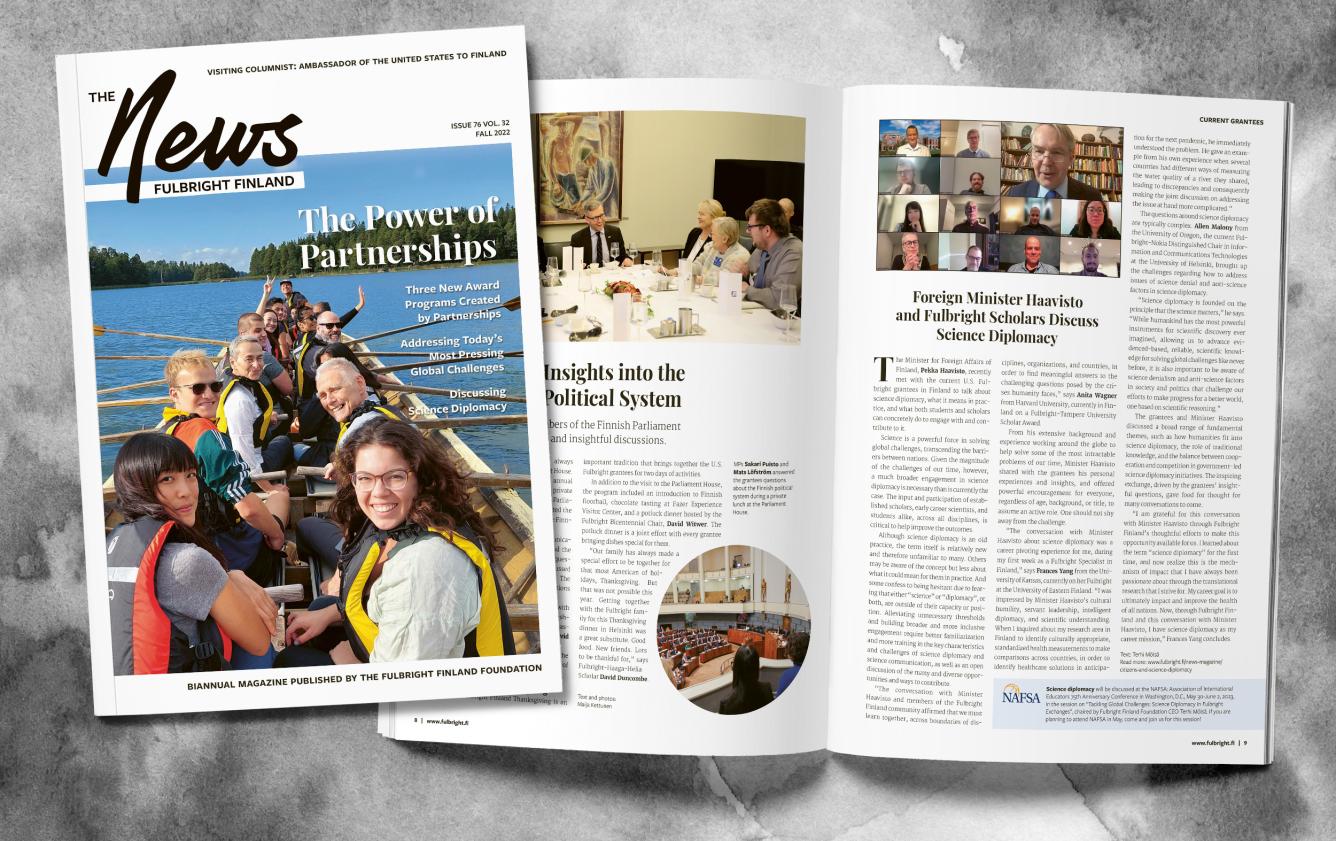 The Power of Partnerships
In this issue we explore the power of partnerships. We are thrilled to announce the expansion of our valued partnership network by three new strategic agreements, with the University of Oulu and the Idman Foundation here in Finland, and with Florida Polytechnic University in the U.S.
Our visiting columnist, Ambassador of the United States to Finland Douglas T. Hickey writes about the partnership between Finland and the U.S. and calls for enhancing connections and increasing exchanges through the Fulbright Finland Foundation. Read his column Addressing Today's Most Pressing Global Challenges.
The Alumni in Focus series features Professor Benita Heiskanen, who talks about her research on U.S. culture and politics, her role in commenting on U.S. affairs in the media, and how her Fulbright experiences continue to inspire her. Read the interview Beyond Disciplinary Boundaries.
Other news and stories include:
And much more!
For information, feedback, and for submitting ideas for articles, please contact: 
Editor Maija Kettunen, Fulbright Finland Foundation, 044 5535 277, [email protected]
Read the December 2022 issue of the Fulbright Finland News magazine