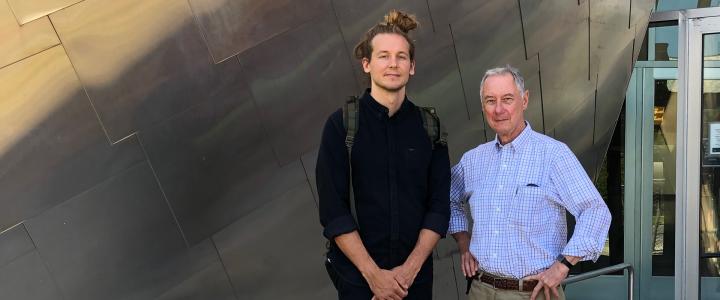 Fulbright Finland News Magazine
The Power of Fulbright Community
I conducted my PhD research in history on American experiences of violence in the Vietnam War at Texas Tech University and the University of Maryland College Park in 2021 with an ASLA-Fulbright Graduate Grant. Soon after arriving to Lubbock, Texas, I was approached by Dr. Ed Sivak, a Fulbright Finland alum, who invited me to visit Cleveland, Ohio for a week.
As a Vietnam veteran Ed facilitated interviews with veterans and provided insight to my research subject. With veteran groups it is important to have an insider to show the ropes and open doors through introductions.
This taught me the importance of communities and how a Fulbright Finland scholarship is much more than a trip to the United States. It provides connections and experiences that would not be possible without enthusiastic individuals and a wide Fulbright network.
Ed also set up meetings with scholars sharing similar interests and we spent several days at the Case Western Reserve University. We visited the Cleveland History Center and the legendary Rock & Roll Hall of Fame. I also got to experience industrial Cleveland up Cuyahoga River and the great Lake Erie by boat.
We met with local stakeholders and spoke about the importance of easily accessible housing for future visiting students in the area. It is a subject that most grantees can relate to as finding accommodation seems to be among the biggest hurdles when moving stateside. 
One of the most memorable parts of this journey was a trip to the Kent State University museum and archives regarding the April 6, 1970 massacre, a tragedy on campus that shocked the nation during the Vietnam War.
My journey with Ed is a prime example of American hospitality. I got so much during my year as a grantee and feel happy to start giving back through the Fulbright Finland alumni community.
Olli Siitonen
2021-22 ASLA-Fulbright Graduate Grant
Texas Tech University & University of Maryland College Park
Read the whole Fulbright Finland News 2/2022!