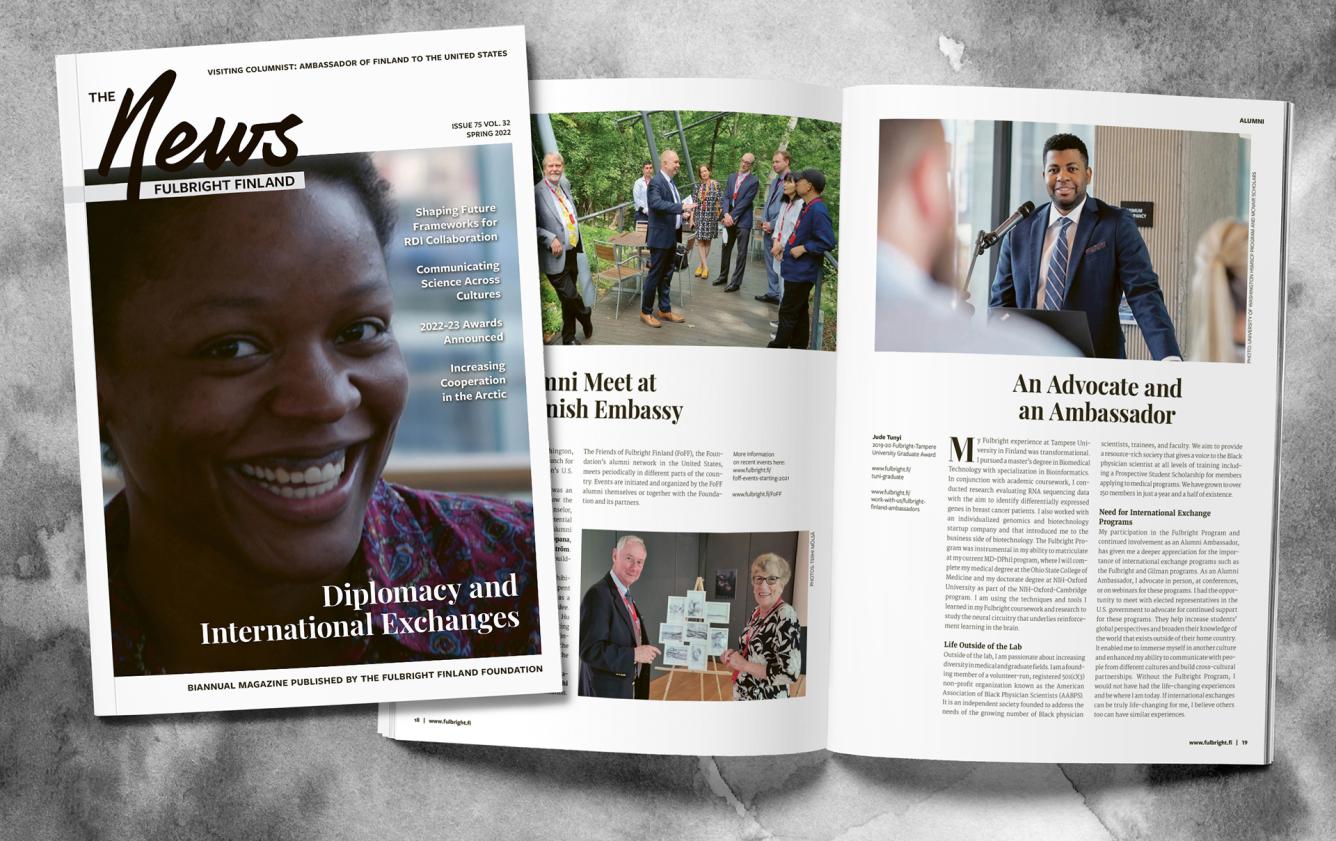 Diplomacy and International Exchanges
Our visiting columnist, Ambassador of Finland to the U.S. Mikko Hautala assesses the Finnish-American Fulbright program from his perspective as the chief of Finland's diplomatic mission in the U.S. Read his column "Celebrating a Bedrock of Finnish-American Relations" here.
The Alumni in Focus series features Finnish diplomat Jukka Välimaa, who reflects on his work as a diplomat at the Ministry for Foreign Affairs and the United Nations, his experiences as a Fulbright fellow at Georgetown University, and the role of international exchanges in developing a diplomatic career. Read Jukka's interview "Diplomacy and International Exchanges Go Hand in Hand" here.
Other news and stories include:
And much more!
For information, feedback, and for submitting ideas for articles, please contact: 
Editor Maija Kettunen, Fulbright Finland Foundation, 044 5535 277, [email protected]
Read the June 2022 issue of the Fulbright Finland News magazine