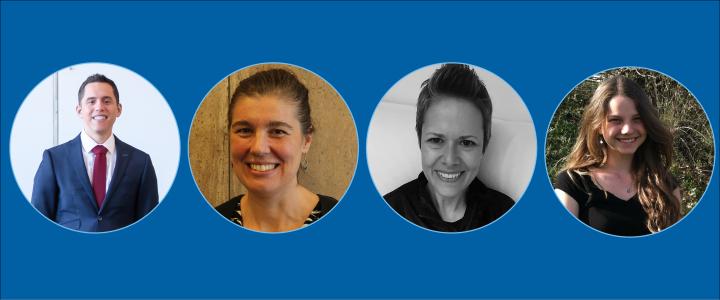 Fulbright Finland News Magazine
Award for the Alumni, by the Alumni
Ramón Barthelemy, Emily Harville, Thea Lindquist, and Natalia Magnani are former Fulbright grantees who have recently returned to Finland to continue their collaboration on the Friends of Fulbright Finland Alumni Enrichment Award.
Ramón Barthelemy first came to Finland in 2014 to study the gendered experiences of undergraduate students in physics programs across Finland. "At this time I was a recently graduated PhD student just beginning my career. Now in 2022 I am returning as an assistant professor of physics and astronomy at the University of Utah to present my research on Finnish physics programs, as well as my work from across the intervening years," Ramón says.

Emily Harville's original grant term was cut short in March 2020 due to the pandemic. Emily is a perinatal epidemiologist, and studies poor outcomes in pregnancy, including gestational hypertension and diabetes, and low birthweight and preterm birth. "One of my goals is to understand how these complications may set the stage for adverse health now and in the future. Ideally, our studies follow people over time so we can be sure 'causes' predate 'effects'. This is difficult to do for diseases that develop over decades or generations."
The MULTIEPIGEN study coordinated by the University of Turku, with sites across Finland, including Emily's host, Tampere University, is one of the few long-term, three-generation prospective studies in the world. "The FoFF Alumni Enrichment Award provided me with an opportunity to reconnect with my collaborators and discuss our plans for analyses and further proposals," Emily says.
Thea Lindquist returned to launch an interdisciplinary and highly collaborative research project with the Human Sciences - Computing Interaction group in the Department of Digital Humanities at the University of Helsinki. "As I wrap up this visit, I am reminded of my Fulbright experience in Finland 11 years ago. Arriving in Finland for the first time, I did not know what to expect. I knew I would be working with computer scientists in the Semantic Computing Research Group at Aalto University on a humanities linked open data project. I was excited by the opportunity to spend several months delving into the theoretical and practical aspects of this cutting-edge technology."
"What began as a semester-long project would become a multi-year collaboration. Working with Finnish colleagues in an interdisciplinary and highly collaborative research environment in a sustained manner got the wheels turning in my mind about how I could help to enable similar opportunities for multi-disciplinary teams to leverage data and technology to undertake humanities-related research at my home institution," Thea says.
Natalia Magnani's FoFF Award helped her to follow up with those who had contributed to her book project she had undertaken during her original Fulbright Finland grant period 2016-17. "The book is based on work with Sámi craft artisans in northern Finland. On my return trip, I drove between the homes and craft workshops where I had spent time years earlier, this time discussing the draft text that had resulted from those visits. The artisans' feedback is now being incorporated into the final draft for publication with University of Toronto Press," Natalia says. "The FoFF Award thus allowed me to maintain connections with the people I had worked with during my Fulbright, and in so doing to carry the momentum of the original award toward future projects in Finland," she
concludes.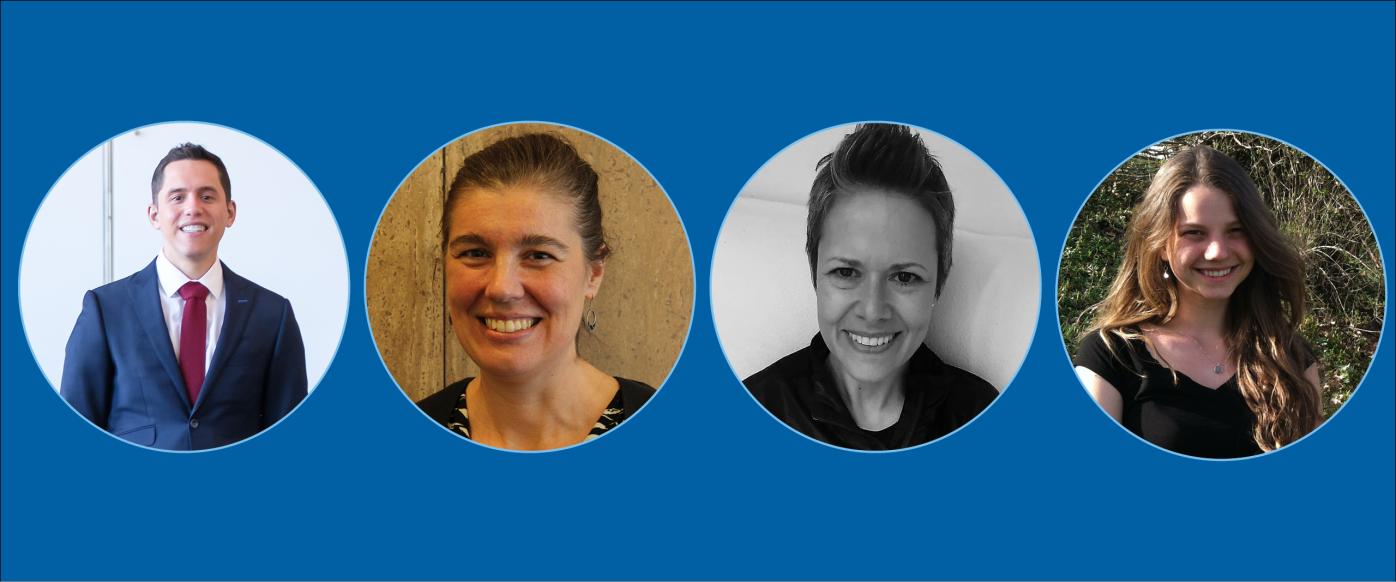 Apply for the Friends of Fulbright Finland Alumni Enrichment Award
The call for applications for travel in 2023 opens in August with a deadline of October 3, 2022: www.fulbright.fi/foff-award
The grant is funded by the FoFF Alumni Enrichment Endowment, for which all funds have been received by personal donations from alumni and friends of the Fulbright Finland Foundation. Each year there are more qualified applications submitted than the endowment is able to fund. Support the alumni program and help grow the endowment by donating! www.fulbright.fi/work-with-us/donate
Read the whole Fulbright Finland News magazine 1/2022!