Fulbright-Aalto University Graduate Award
For studies and research beyond the Bachelor level at Aalto University
Aalto University
Aalto University is a multidisciplinary community of bold thinkers, where science and art meet technology and business. The university is committed to building a sustainable future with cutting-edge research, innovative teaching and state of the art entrepreneurship training.
By merging three leading Finnish universities in 2010, Aalto was founded to work as a societally embedded research university. In a short space of time, we have since become a forerunner in our key areas and a high-ranking global top 100 university. The research at Aalto is concentrated around seven key areas combining four core competencies in the fields of ICT, materials, arts, design and business together with three grand challenges related to energy, living environment, and health.
We offer more than 90 international Master's Programmes taught in English. You can mix and match creatively, and create your own combination from the fields of art, science, technology and business. However, we at Aalto know that a world-class education is only part of the experience. We offer a tremendous student life, an international landscape, lively campus and a thriving community.
The architecturally distinctive campus has rapidly grown into a world-class collaboration hub and one of Europe's most international academic communities, making Aalto the 47th most international university in the world in 2023.
Benefits
Fulbright-Aalto University Graduate Award EUR 1000 per month (paid for nine months)
Based on the agreement with the Fulbright Finland Foundation, Aalto University awards a scholarship for the Fulbright-Aalto University Graduate Awardee to cover the annual tuition fee. The scholarship is granted also for the second year of master's studies provided that the grantee has been successful in their studies during the first year.
Travel allowance (USD 1600)
Residence permit allowance (based on the actual permit fees, including grantee and accompanying family members)
The grantee is eligible, free of charge, to participate in a Fulbright Finland Foundation pre-approved summer school in Finland consisting of courses in Finnish language, culture and society, pending availability of suitable programs.
A supplemental accident and sickness benefit (ASPE)
Full support services provided by the Fulbright Finland Foundation
Variety of networking opportunities throughout the year in Finland,
Education loan deferment: While on a Fulbright in Finland, U.S. student grantees have often been able to defer loans. Fulbright grants usually fall under the Graduate Fellowship deferment category. Grantees should confirm this with the lending institution.
Alumni who successfully complete the Fulbright U.S. Student Program are eligible for 12 months of non-competitive eligibility (NCE) hiring status within the U.S. federal government, with the possibility of extensions if certain criteria are met.
Opportunity to apply for additional funding from the Lois Roth Foundation. (This funding is applied for after arrival to Finland.)
Alumni network and activities provided for the grantees of the Fulbright Finland Foundation programs.
Eligibility
The grant is primarily targeted for students who wish to complete a full Master's degree at Aalto University. Also other students, such as academically talented doctoral students and Master's degree exchange students (non-degree students) can be considered for the grant.
Application
The Fulbright-Aalto University Graduate Award has a dual application procedure; the Fulbright grant competition and admission to the university.
The Fulbright grant competition
Read the detailed application information for Finland. The final selection is made by the Fulbright Finland Foundation in Helsinki.
The application deadline is usually in early October for At-Large applicants. Candidates applying through a U.S. institution have usually a separate campus deadline for their Fulbright application which is typically 4-6 weeks earlier than the final October deadline. Please confirm the campus deadline with your home institution Fulbright program advisor.
Admission to the Aalto University
The student is responsible for securing affiliation with Aalto University. Degree student applicants need to apply for admission to Aalto University in accordance with the university application procedure. Please see the affiliation letter instructions and submission deadline on the Affiliation section on the U.S Student Program website.
Grant Application Timeline
Please see the Grant application timeline on the Fulbright U.S. Student Program website under the heading Grant Timeline.
City of Espoo
Aalto University campuses are mainly located in the City of Espoo which is part of the Uusimaa region, on the northern shore of the Gulf of Finland. Espoo is 2nd largest city in Finland with a population of 293 000. 15,2 % of its population speaks a foreign mother tongue and more than 500 international companies are located in there. Espoo is part of the inner core of the Finnish Capital Region along with the city of Helsinki, Vantaa, and Kauniainen.
Partner Organization Contact Information
Aalto University
Aino Turunen
Planning Officer, International Affairs
Programme Management Services
Email: [email protected]
Tel: +358 50 524 8277
Institute of International Education (IIE)
Kyler Castro, Regional Program Officer, Europe and Eurasia
Fulbright Student Scholar Program
Email: [email protected]
Useful links:
What is the Fulbright Finland Foundation?
The Fulbright Finland Foundation is a private, independent, not-for-profit organization based in Helsinki, Finland. The Foundation's aim is
to promote a wider exchange of knowledge and professional talents through educational contacts between Finland and the United States, and
to support the internationalization of education and research in Finland, and help U.S. and Finnish institutions create linkages.
What Makes the Fulbright Finland Foundation Programs Unique?
In addition to the grant, the Fulbright Finland Foundation offers the grantees several additional benefits and free support services, as well as access to a global, multi-professional network.
We are looking for applicants who want to impact the future and to make a difference – applicants who want to facilitate positive change, develop and advance their own profession or discipline, and find solutions to national and international challenges in their field.
The grantees also act as ambassadors for the Fulbright Finland Foundation, their home country, and their home organization and, in this way, do their part in sharing their home country and culture and contributing to the relations between Finland and the U.S.

Fulbright-Aalto University Graduate Award program is part of the global Fulbright program operating in over 160 countries worldwide.
Questions?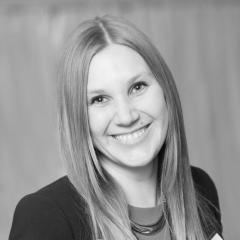 Emilia Holopainen
Program and Alumni Networks Specialist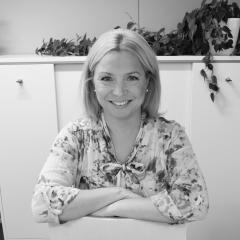 Karoliina Kokko
Senior Program Manager