ASLA-Fulbright Alumni Association organized multiple events through the year. Events organized by the association include a welcome events for the newly arrived U.S. grantees, lectures on interesting topics and visits to various corporations. The alumni association also organizes various cultural visits and networking opportunities. New event ideas are always welcomed and can be sent to the association board at any time. Please email all ideas to [email protected]
Upcoming events:
Changes and Challenges: Catholic Church in Revolutionary Cuba
Talk by Fulbright Finland Alumna Petra Kuivala
ASLA-Fulbright Alumni Association invites you to participate in a lecture on the relationship of Catholicism and Cuba's revolution: a paradox that has, despite mutual tension and conflicts, marked Fidel Castro's revolution since its initiation in 1959, and continues to play a significant role in contemporary Cuba.
Past Events
| | | |
| --- | --- | --- |
| Christmas Trip to Vilnius, Lithuania | Vilnius, Lithuania | December 2019 |
| Alumni Happy Hour | Turku | October 2019 |
| Welcome Event | Helsinki | August 2019 |
| Spring Visit to Nuutajärvi Glass Village | Nuutajärvi | May 2019 |
| Alumni Event at Paulig Kulma - Pavun Tarina and Ice Skating | Helsinki | January 2019 |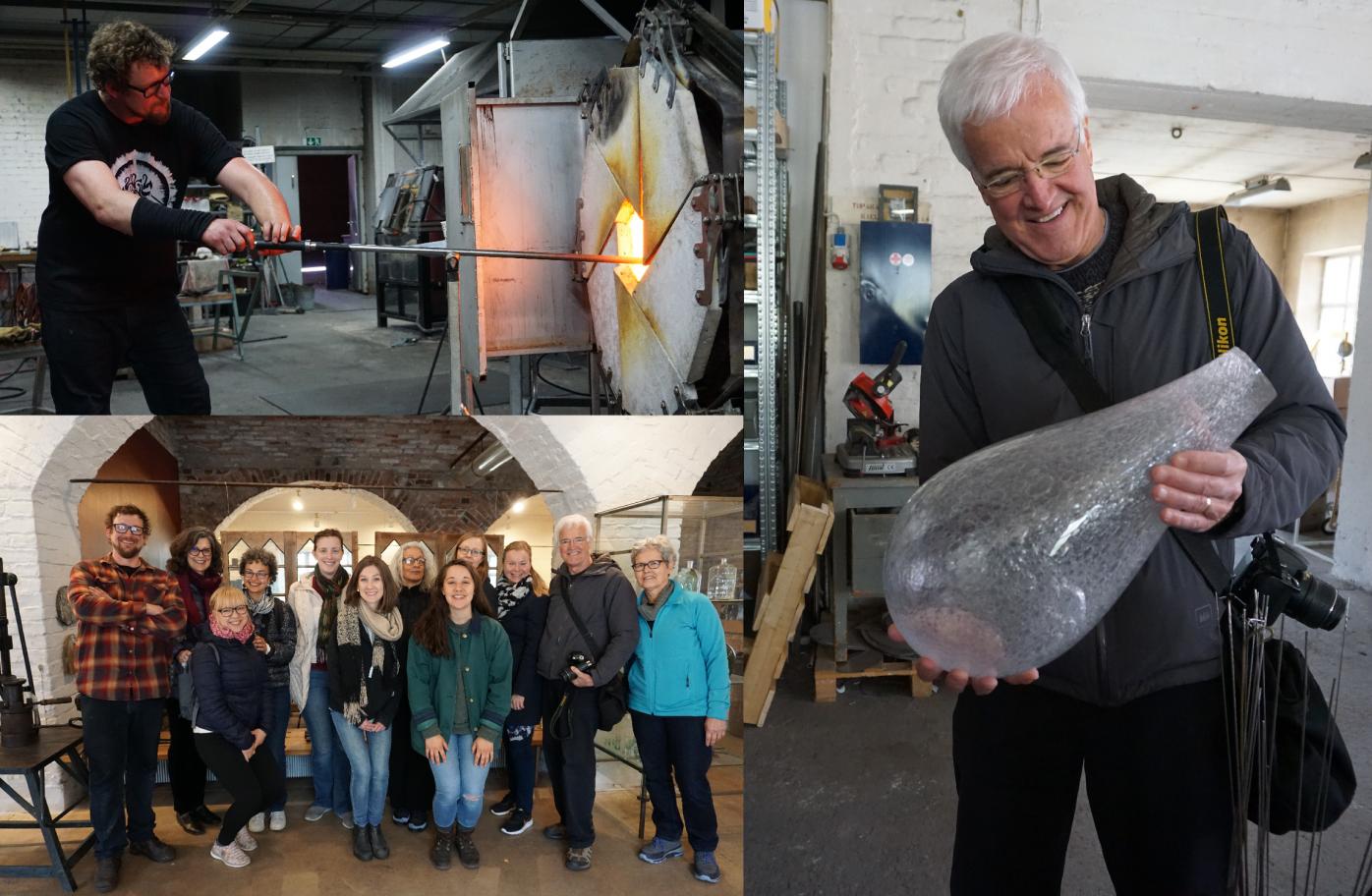 | | | |
| --- | --- | --- |
| Season's Greetings Party and St. Lucia's Day Parade | Helsinki | December 2018 |
| Creative World Banquet - A Fulbright Finland Alumni Event in Kouvola | Kouvola | November 2018 |
| Fulbrighter Happy Hour | Turku | October 2018 |
| Fulbrighter Meetup and an extraordinary General Meeting | Helsinki | September 2018 |
| Visit to Crisis Management Initiative (CMI) | Helsinki | August 2018 |
| Welcome Event | Helsinki | August 2018 |
| Fine Dining and Food for the Soul | Mänttä | May 2018 |
| 2018 ASLA-Fulbright Alumni Association Annual General Meeting | Helsinki | March 2018 |
| Alumni Ice Skating and coffee with new U.S. Fulbrighters | Helsinki | January 2018 |
| Talk by Tieto-Finlandia Prize Winner Ville Kivimäki | Helsinki | January 2018 |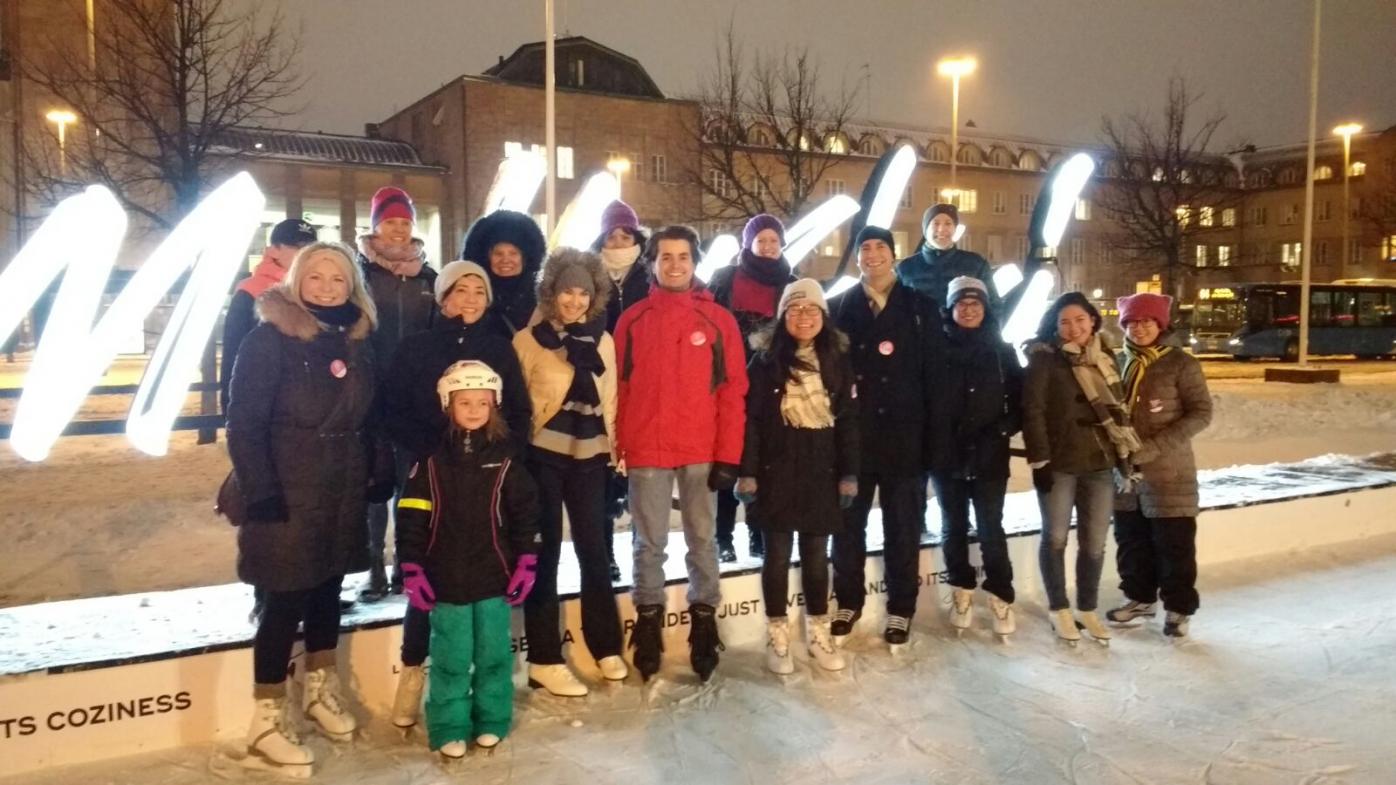 | | | |
| --- | --- | --- |
| Season's Greetings Gathering at the Fazer Café | Helsinki | December 2017 |
| Fulbrighter Happy Hour in Turku | Turku | October 2017 |
| Fulbright Meetup | Helsinki | September 2017 |
| Welcome Event | Helsinki | August 2017 |
| Helsinki Spring Marathon with the ASLA-Fulbright Alumni Association | Helsinki | April 2017 |
| Visit to the Aalto Design Factory | Espoo | April 2017 |
| Annual General Meeting | Helsinki | March 2017 |
| Alumni Ice Skating and coffee with new U.S. Fulbrighters | Helsinki | January 2017 |
| Holiday Season Get-Together | Helsinki | December 2016 |
| Fulbright Get-Together in Tampere | Tampere | November 2016 |
| U.S. Presidential Election 2016, Pre-Election Night | Helsinki | November 2016 |
| Fulbright Meetup | Helsinki | September 2016 |
| Behind the Scenes Visit to the Finnish National Opera | Helsinki | September 2016 |
| Welcome Event for the New U.S. Grantees and Returning Finnish Grantees | Helsinki | August 2016 |
| Informal Graduation Event for Jyväskylä-Based American Fulbright Grantees | Jyväskylä | May 2016 |
| The Spring Gallery Hop | Helsinki | April 2016 |
| Annual General Meeting | Helsinki | March 2016 |
| Welcome Dinner for the new U.S. Fulbrighters | Helsinki | January 2016 |
| | | |
| --- | --- | --- |
| Seasons Greetings Party | Helsinki | December 2015 |
| Welcome Event | Helsinki | August 2015 |
| Innovation Center Visit at the U.S. Embassy | Helsinki | May 2015 |
| Fulbright Spring Gallery Hop | Helsinki | April 2015 |
| Annual General Meeting | Helsinki | March 2015 |
| Holiday Season Get-Together | Helsinki | December 2014 |
| Fulbright Fall Gallery Hop | Helsinki | October 2014 |
| Fulbright Gallery Hop: Sun, art, food and delicious Interdisciplinary conversation | Helsinki | April 2014 |
| Visiting Alval Aalto Museum in Jyväskylä | Jyväskylä | April 2014 |
| Runeberg's Day Ateneum Museum Visit | Helsinki | February 2014 |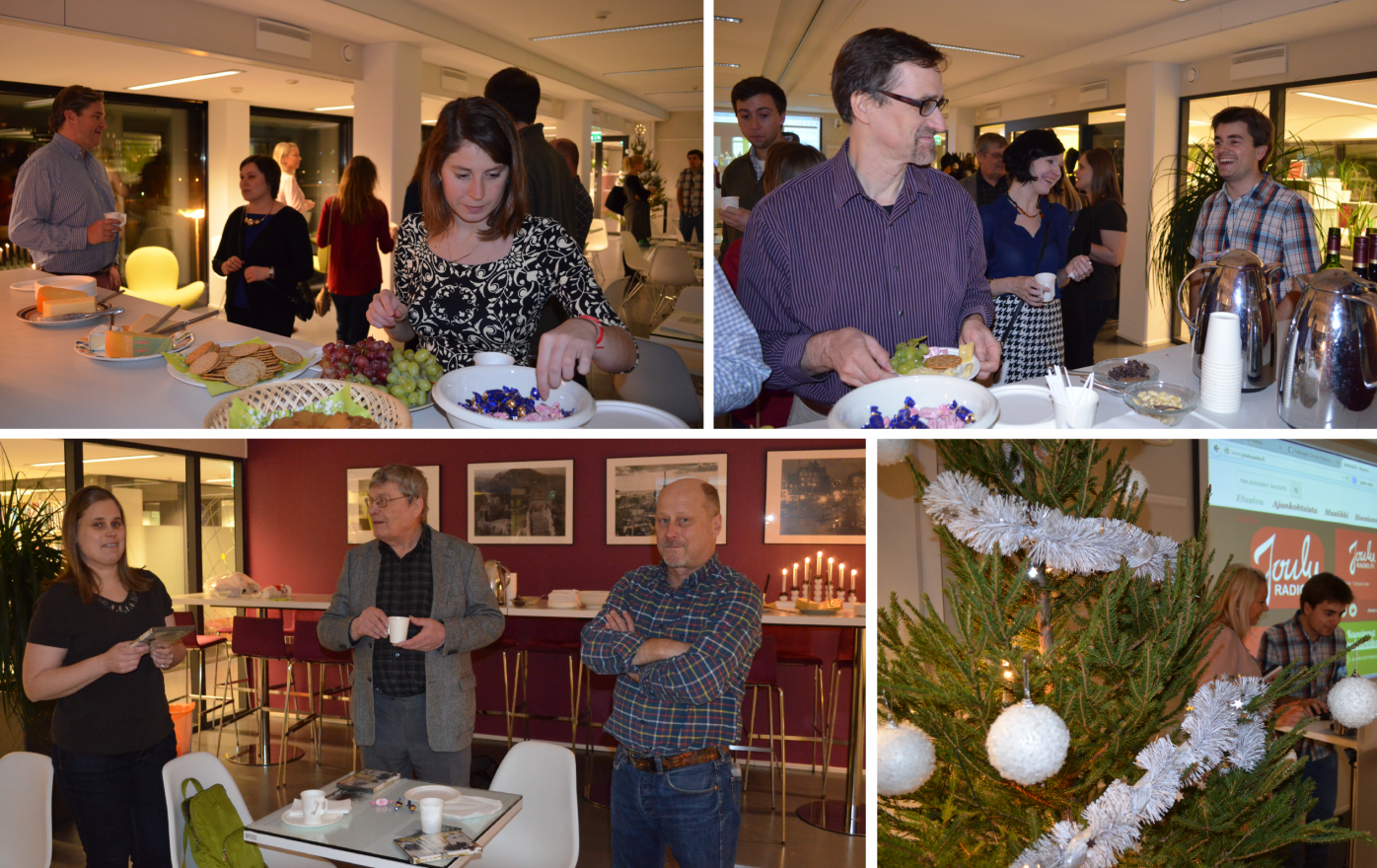 | | | |
| --- | --- | --- |
| ASLA-Fulbright Alumni Association's 60th Anniversary Celebration | Helsinki | November 2013 |
| ASLA-Fulbright Alumni Association's 7th Annual Golf Tournament | Pornainen | June 2013 |
| Alumni Association Members and Fulbright Center Grantees Visit U.S. Embassy Innovation Center | Helsinki | May 2013 |
| Studying in the USA - An Education Exposé 2012 | Helsinki | November 2012 |
| 2012 Annual Fulbright Alumni Golf Tournament | Espoo | June 2012 |
| ASLA-Fulbright Alumni Association Gathering & Annual General Meeting 2012 | Helsinki | March 2012 |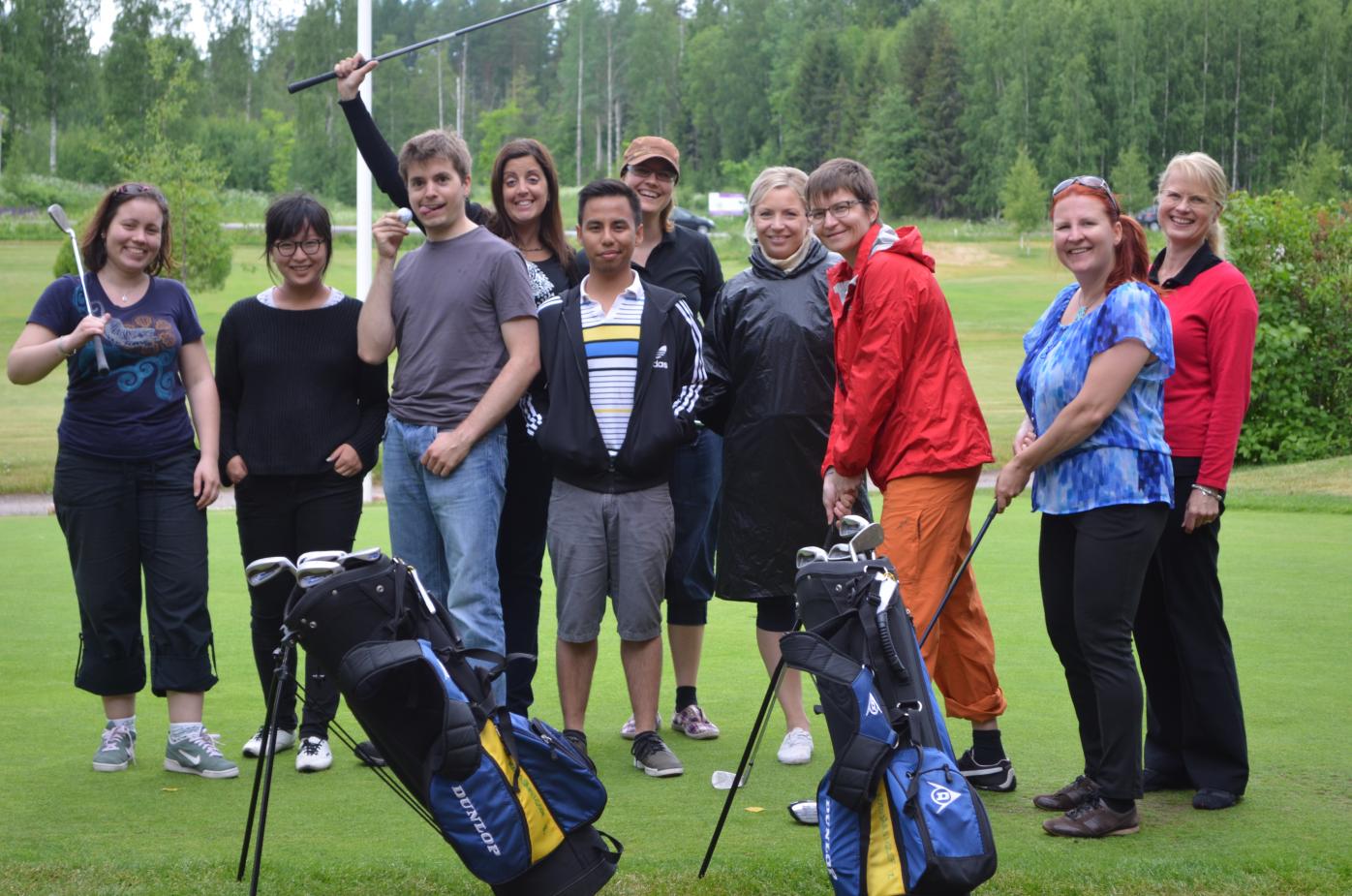 | | | |
| --- | --- | --- |
| Buddy Event 2011 | Helsinki | September 2011 |
| The 2011 Annual Fulbright Alumni Golf Tournament | Espoo | June 2011 |
| Fulbright Seminar: Perceptions on Finnish Schools, May 12, Mikkelin lukio, Mikkeli | Mikkeli | May 2011 |
| The ASLA-Fulbright Alumni Association Gathering and Annual General Meeting | Helsinki | April 2011 |
| Stand-up Comedy in English | Helsinki | March 2011 |
| Kalevala Day Special: Fulbright Alumni Talk - Gender, magic, sexuality and supranormal topics in Finnish folklore | Helsinki | February 2011 |
| Opera at the movies: Nixon in China | Helsinki | February 2011 |
| The 2010 Annual Fulbright Alumni Gold Tournament | Talma | June 2010 |
| ASLA-Fulbright Alumni Association Gathering & Annual General Meeting | Helsinki | April 2010 |
| The 2009 Annual Fulbright Alumni Golf Tournament | Kirkkoanummi | June 2009 |