Fulbright Finland Ambassadors
Centennial Ambassadors is now  "Fulbright Finland Ambassadors"
After a successful launch in 2017, commemorating the Centenary of Finnish independence, Friends of Fulbright Finland will continue to promote Finland and Fulbright through the Ambassador program. All alumni are invited to participate and continue to play an active role in their Fulbright Finland community. 
Do this by connecting with your local high schools, universities, community colleges or any other educational institution. Bring your knowledge of Finland to young people in your community and encourage them to consider studying in Finland and applying for a Fulbright grant.
The Fulbright Finland Foundation in Helsinki has prepared materials for you to share and add to your own reserves of knowledge, experience and photos.
Help us to promote an appreciation of Finland and its fine educational opportunities and remember to share your ambassadorial activities with us:
Emilia Holopainen
Program and Alumni Networks Specialist
[email protected]
Centennial Ambassadors in 2017
Centennial Ambassadors was kicked off during Finland's Centennial year in 2017 and it was part of the official program of the Suomi Finland 100 year-long celebration of the Finnish Centenary.
During the 100 years of its independence, Finland has developed into a very enviable nation, one with vast resources and strengths that the rest of the world admires and should get to know better. The Centennial Ambassadors aim to bring this reality to the forefront, to engage more Americans firsthand in a tangible and robust Finnish experience. 
Final Report to the Finnish Prime Minister's Office:
This project, carried out by Friends of Fulbright Finland, was very successful.  More than 30 former Fulbright grantees who studied, taught, or did research in Finland volunteered to contact local schools, universities, and social organizations in their U.S. communities to promote academic exchange opportunities with Finland.  These alumni are scattered throughout the U.S., from California to New York City, Alaska to Michigan to Missouri.   Even at least five Finnish Fulbrighters on their grant programs in the U.S. in Fall 2017 joined the challenge "officially" by staging info booths at fairs during International Education Week and by making presentations to their research groups and students.
All the "Ambassadors" were invited to respond to this challenge in a manner that was convenient for them, and they did organize a vast array of events and experiences.  These activities were not always well documented in terms of statistics, but the venues were such that overall it is likely that several thousand people were exposed to Finnish higher education and Finnish history, culture, and societal trends.  Presentations were made in university departmental meetings, at Global Fests, to Fulbright Program advisors at colleges and universities, and even at an assisted-care facility. In New York City at a block party celebrating the centenary, one aluma read poetry about Finland and sauna. A skype meeting was arranged between Minnesota State University, Mankato and the Fulbright Finland team in Helsinki.  One participant blogged extensively about her experience in Finland.  Many different approaches were used to reach out and share the Finnish Fulbright experience.  At least 13 higher education institutions provided venues and audiences, including Stanford, Rutgers, University of California-Irvine, Missouri State and Michigan State.
The Fulbright Finland staff in Helsinki prepared material to assist all Centennial Ambassadors with their presentations, including a power point, videos, and informational brochures. The program is described on the Fulbright Finland website, including a page documenting  "Centennial Ambassadors in Action", with highlights and photos from numerous activities.
Perhaps the major result of this project, developed because of the centenary celebration, is that Centennial Ambassadors will continue into the future as one of the Friends of Fulbright Finland's on-going initiatives.  It will be integrated seamlessly into the grant periods of Finns going to the U.S. and as part of the alumni opportunity for Americans returning to the U.S., so thank you to SuomiFinland100!
Submitted by project creator Suzanne Louis, Fulbright Finland Foundation
Questions?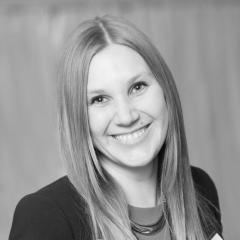 Emilia Holopainen
Program and Alumni Networks Specialist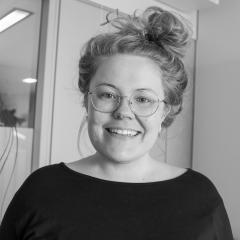 Maija Kettunen
Communications Manager