Friends of Fulbright Finland (FoFF) Alumni Enrichment Award
Since the endowment fund's launch in 2012, the award has been granted to 10 U.S. alumni of the Fulbright Finland Foundation. However, the endowment, which is the sole source of funding for this award, continues to need your support to sustain its long-term viability.  Please check this website periodically for any updates on the status of the FoFF Alumni Award and its endowment fund.
In May 2013, the Foundation's Board approved creating a new Fulbright Finland Foundation grant program: Friends of Fulbright Finland Alumni Enrichment Award. The award is open to U.S. alumni of the Fulbright Finland Foundation.
FoFF Grant Description and Announcement:
The application round for the calendar year 2024 is closed. 
The aims of this award are:
to provide some financial support for a project undertaken by a U.S. alumni of the Fulbright Finland Foundation; 
to motivate them to return to Finland in furtherance of the original grant objectives;
to continue or develop cooperation with the grant hosts;
to extend an interest in Finland developed while a Fulbrighter or thereafter;
and otherwise to keep the Finnish connection through Fulbright open and active.
This grant is funded through the Friends of Fulbright Finland Alumni Enrichment Endowment, which has been under development since March 2012. All funds have been received by personal donations from alumni and friends.
Read the Fulbright Finland News 1/2023 Article "Alumni Grant Enable Return Visits" and be inspired to apply!
Grant name:  Friends of Fulbright Finland Alumni Enrichment Award
Eligibility: U.S. Alumni of the Fulbright Finland Foundation who have completed their original grant period at least one year before the annual open competition announcement. Please note that also Foundation's alumni of the Fulbright Specialist and Fulbright Finland Inter-Country Travel Grant Programs are eligible to apply for this grant. U.S. alumni living outside Europe are given priority.
Application documents:
The following application documents must be submitted through this form by the application deadline of October 30, 2023:
Project proposal that demonstrates a continuing commitment to Finland through collaboration with a Finnish colleague and/or host institution, with a project length of up to 3 months during the 2024 calendar year. 

The project proposal statement should not exceed 500 words but contain enough detail so the selection committee has a good idea of what you plan to do during the visit.

CV
 

Please request the following letters to be submitted directly by the letter writers here  by the application deadline: 

Letter of support for the project by the Finnish host organization
Letter of endorsement by a person knowledgeable in the applicant's field of specialization or at least one additional alum of the Foundation


(letter of support and endorsement should be submitted by two different individuals)
Application process:
Please submit all the required documents here by October 30, 2023.
Note! You need to submit all your documents at once; you are not able to save the form and return to it later. Incomplete applications or applications received after the deadline will not be considered.
The selection committee will consider the proposal based on the quality of the project, its probability for success, its consistency with the mission and goals of the Fulbright Finland Foundation, and the budget supplied. Award recipient will be announced in December 2023.
Award amount: maximum of 1 500 euro
Recipient status:
The award recipient will have the full staff support of the Fulbright Finland Foundation, consistent with other Fulbright grantees. Because this is a Fulbright Finland Foundation award, ASPE insurance and a residency permit will not be provided. The recipient is expected to travel to Finland as a visitor and thus will be eligible to stay for up to 90 days to pursue the project, in accordance with Finnish immigration rules. Medical and other insurance is the responsibility of the grantee.
Grantee's Ambassadorial Role
The Fulbright Finland Foundation grantees act as ambassadors of the Foundation sharing their culture and contributing to the relations between Finland and the U.S.
In this role, the grantees share in their own networks information on the Foundation's grant programs for students, scholars, and professionals. The Foundation has also prepared materials that the grantees can use in their promotional activities.
As ambassadors of the Foundation, the FoFF award recipients are expected to share their grantee experience with the Foundation's alumni, partners, and new grant applicants for example by writing a blog, news article, or a social media post for the Foundation's communication channels.
The value of this outreach is twofold: to promote the Fulbright Finland Foundation programs and to encourage the necessary fundraising for them to continue.
Award recipients for 2023
Hatch, Thomas
Educational Change
Project: What Will Change in Schools and Education After COVID in
Finland?
Columbia University, NY
University of Helsinki
Spring/Summer 2023
2009-10 Fulbright Finland Inter-Country Travel Grant
2013-14 Fulbright Specialist Program
Lear, Benjamin
Chemistry
Project: Modeling Gold Nanoparticles as Model Systems for Ice Nucleation
Pennsylvania State University, PA
Tampere University
Spring/Summer 2023
2019-20 Fulbright-Tampere University Scholar Award
Award recipients for 2022
Harville, Emily
Public Health and Epidemiology
Project: Multigenerational Effects on Birth Outcomes
Tulane University, LA
Tampere University
Spring 2022
2019-20 Core U.S. Fulbright Scholar
Lindquist, Thea
History and Information Science
Project: Addressing Bias, Uncertainty, and Error in Historical Bibliographic Data: Enabling the Application of Digital Humanities Methods to Fruitbearing Society Publications
University of Colorado Boulder, CO
University of Helsinki
Spring 2022
2011-12 Fulbright Mid-Career Professional Development Grant
Yoncha, Anne
Art and Ecology
Project: Re:Peat Replant - An Antiphonal Elegy on the Post-Extraction Site
East Central University, OK
Natural Resources Institute Finland (Luke)
Summer 2023
2019-20 Fulbright-EDUFI Fellow

Award recipients for 2020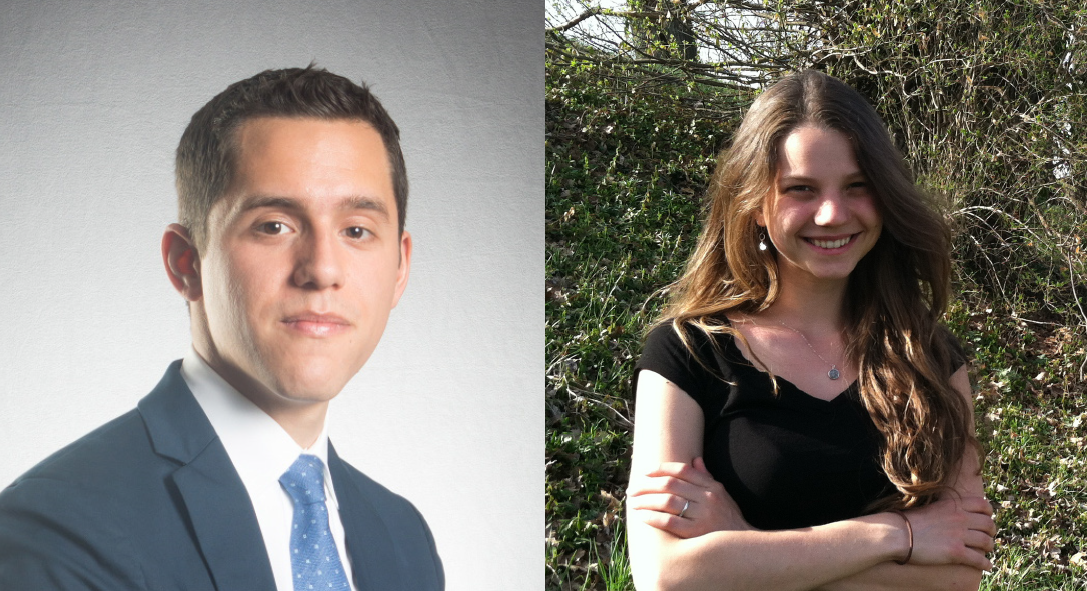 Barthelemy, Ramon
Physics Education Research  
Project: Impacts of Family Role Models and Early Science Experiences on Degree Choice of Physics and Career Goals
University of Utah, UT
University of Helsinki
Summer 2022
2014-2015 Fulbright-EDUFI Fellow
Magnani, Natalia
Social Anthropology  
Project: The Voices of Sovereign Practice
The Arctic University of Norway
University of Lapland, Rovaniemi
3 months, beginning November 2021
2016-2017 Fulbright-EDUFI Fellow
In 2021-2022 I returned to Finland with the generous support of the FoFF Award. The purpose of the trip was to follow up with those who had contributed to the book project I had undertaken during my original Fulbright Finland grant period 2016 to 2017. The book is based on work with Sámi craft artisans in northern Finland. On my return trip, I drove between the homes and craft workshops where I had spent time years earlier, this time discussing the draft text that had resulted from those visits. The artisans' feedback is now being incorporated into the final draft for publication with University of Toronto Press. The FoFF award thus allowed me to maintain connections with the people I had worked with during my Fulbright, and in so doing to carry the momentum of the original award toward future projects in Finland.
Award recipient for 2018
Pouyat, Richard 
Ecosystems Ecology
Project: The Effect of Differing Plant Types on Soil Ecosystems along a Chronosequence of Parks in Helsinki and Lahti
United States Department of Agriculture - Forest Service, D.C.
University of Helsinki, Lahti Campus
The collaborations I have developed as a Fulbright Specialist and recent FoFF grantee has led to several research endeavors including the effects of tree canopies on atmospheric pollutants and the impact of urban habitats on soil biodiversity and decomposition. The latter including the impacts of dog waste, which has been largely ignored as a significant source of nitrogen, a potential pollutant, in urban greenspaces. In all of these collaborations, I have had the pleasure of interacting with several graduate students and even to help instruct a course on urban ecology. When I tell my colleagues in the U.S. that I had to travel several thousand kilometers to the least densely populated country in Europe to conduct cutting-edge urban ecological research, they find that hard to believe, and truth be told, so do I. My collaborations with scientists at the University of Helsinki has definitely been a highlight of my career and I thank FoFF for their generosity and assistance to maintain those collaborations.
Award recipient for 2017
Casie Hermansson
Professor of English
Pittsburg State University
University of Turku and Åbo Academy
Fulbright Finland News 1/2017: Casie Hermansson Received the Alumni Enrichment Award
Casie Hermansson was teaching American Literature and Children's Literature courses to students from the two host universities and conducted editing work on collaborative collection of scholarly essays.
After my Fulbright in Turku in spring 2014 at the English departments of The University of Turku and Åbo Akademi, I had returned once for a week in 2015 to reconnect and give two lectures. At that time, I finalized the current visit of 3 months and have loved every minute of my return to both departments to teach a course on American Literature and give a research lecture. Back in the US last year we drove across country and spent several days with another Fulbright family who were in Turku at the same time as us, with our children in school together. During this 3 month stay, my Fulbright colleague also returned for a visit and stayed with me here. The connections we have made with innumerable people here also extend to having made friends in the Fulbright family, and I am enormously grateful for that. I am also facilitating two US colleagues to come to Finland in the next year. The impact of a Fulbright is one that "keeps on giving"! Everyone is as welcoming as ever, and plans are underway now for my next teaching stint here in late 2019. The Fulbright was life changing for me and my children, and these recurring opportunities to extend and even deepen the experience have been invaluable.
Award recipient for 2016
Jean Jordan
Training Principals in Schools in Turku on New-to-Country Students
City of Turku
Dr. Jean Jordan, the first recipient of the Friends of Fulbright Finland (FoFF) Alumni Enrichment Award, had a lovely second Fulbright visit to Finland!
Dr. Jordan trained the principals in Turku on Educating Diverse Populations, School Equity and Cultural Competencies. Principals will now continue working in turn with school staff and administrators to expand the knowledge and practice around creating equitable school cultures and inclusive classrooms as well as plan ways to engage new-to-country parents, students and cultural leaders in the school setting. "The day was just wonderful--- the energy was high throughout the day and lots of next steps were identified. I think the group is going to spread the information and seek some changes", Dr. Jordan describes the spirit of the training days.
Read more about her visit at Lauste School, Finland.
Questions?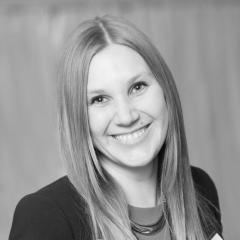 Emilia Holopainen
Program and Alumni Networks Specialist