How to Donate in Finland
Create positive change by making a financial gift
With your help, we can continue to bring together the best scientists, academics, educators, artists, professionals, and future leaders in our countries – empowering the minds that will find global solutions to tomorrow's challenges.
100% of your donation goes to the Foundation and will be used in full to grants. Any and all amounts make a difference. 
Donate via bank transfer
NORDEA BANK FI91 1544 3000 2547 43
BIC: NDEAFIHH
Beneficiary / saaja:
Fulbright Finland Foundation / Fulbright Suomi -säätiö
Message / viesti:
Donation to Fulbright Finland Foundation, select your preferred option for the two options below, donor's name or business ID and email address. 

Lahjoitus Fulbright Suomi -säätiölle, valitsemasi kohde allaolevista kahdesta vaihtoehdosta, lahjoittajan nimi ja sähköpostiosoite. Mainitse Y-tunnus, mikäli lahjoittajana on yhteisö.
Options/Vaihtoehdot:
Your donation goes directly to fund grants. / Lahjoitukset käytetään suoraan stipendeihin.
Centennial Fund: your donation is added to the permanent endowment and the annual yields of this endowment are used for grants. / Lahjoitus lisätään pysyvään rahastoon, jonka tuotoilla rahoitetaan säätiön stipendejä.
If the donor does not specify an option, in that case the donation will go directly to fund grants (option 1).  
Donors are acknowledged in the donor section of the Fulbright Finland News magazine. We request that you mention in the bank transfer that you allow us to list your name as a donor. You can also give your permission by contacting [email protected]. 
Tax deductibility in Finland / verovähennyskelpoisuus Suomessa: 
Huomioithan, että yhteisöjen lahjoitukset ovat tietyin edellytyksin verovähennyskelpoisia, lue lisää: vero.fi.
Fulbright Finland Foundation has a fundraising permit (RA/2022/61) from the Finnish National Police Board on January 18, 2022.
Rahankeräyslupa nro RA/2022/61, myönnetty 18.1.2022.
Questions?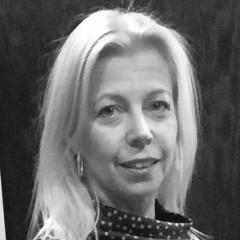 Pia Arola
Executive Assistant/PA to the Chief Executive Officer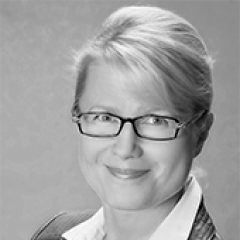 Terhi Mölsä
Chief Executive Officer