Blog
Against the Norm- Cycling in the U.S
"It is by riding a bicycle that you learn the contours of a country best, since you heave to sweat up the hills and can coast down them." -Ernest Hemingway
As a metropolitan city, Atlanta has expanded over the years to a population bigger than Finland (The population of Atlanta MSA reached over 6 million in 2022). Atlanta is also known for its international airport, where you can practically fly anywhere. Atlanta is also conveniently located in the middle of the state, so you can easily reach the Atlantic coast or the mountains within hours by car.
The city has much to offer, from various sports events, museums, and one of the largest aquariums in the U.S. You can find many quirky neighborhoods with memorable names, such as Cabbagetown, Virginia-Highland, or Candler Park, that all have their unique looks and vibes. However, when it comes to Atlanta, one of the first things you notice is that the city is not very pedestrian and bike-friendly (Atlanta was ranked the 3rd least bike-friendly city in 2022). 
As a person who grew up in Helsinki without a car and who is doing research on environmental sustainability, I was keen to continue my green lifestyle here in Atlanta as well. Most people who live or have visited Atlanta warned me that to be able to live in Atlanta, you need a car. Although Atlanta has public transport, including bus routes and the MARTA train system, public transportation is unreliable and should only be used when you are not in a hurry. 
So instead of getting a car, I decided to go against the norm and join the small but growing community of people who use bicycles for commuting. 
Part of a social movement
The biking community in Atlanta is very passionate and active, and many biking community members call themselves bike advocates. They even have a Facebook group where members can ask about suitable biking roads, report if there are any roadblocks, and, most importantly, update on any new biking roads built around Atlanta.
Although the city has recently tried to make city more bike-friendly, it is a slow process. It is common to see around Atlanta sections of a bike line that abruptly ends only after a few hundred meters, forcing you back to the car lane. 
People here are usually interested to hear about my experiences whenever I tell them that I commute by bike. Similarly, whenever I see another biker on the road, I get a sense of comradeship, that you are a part of a group trying to fight for their place in this city. I never thought biking would make me feel this way, but I almost feel like I have joined a social movement. For a researcher conducting research on a social movement (B corp movement), this has been a great addition to my research visit.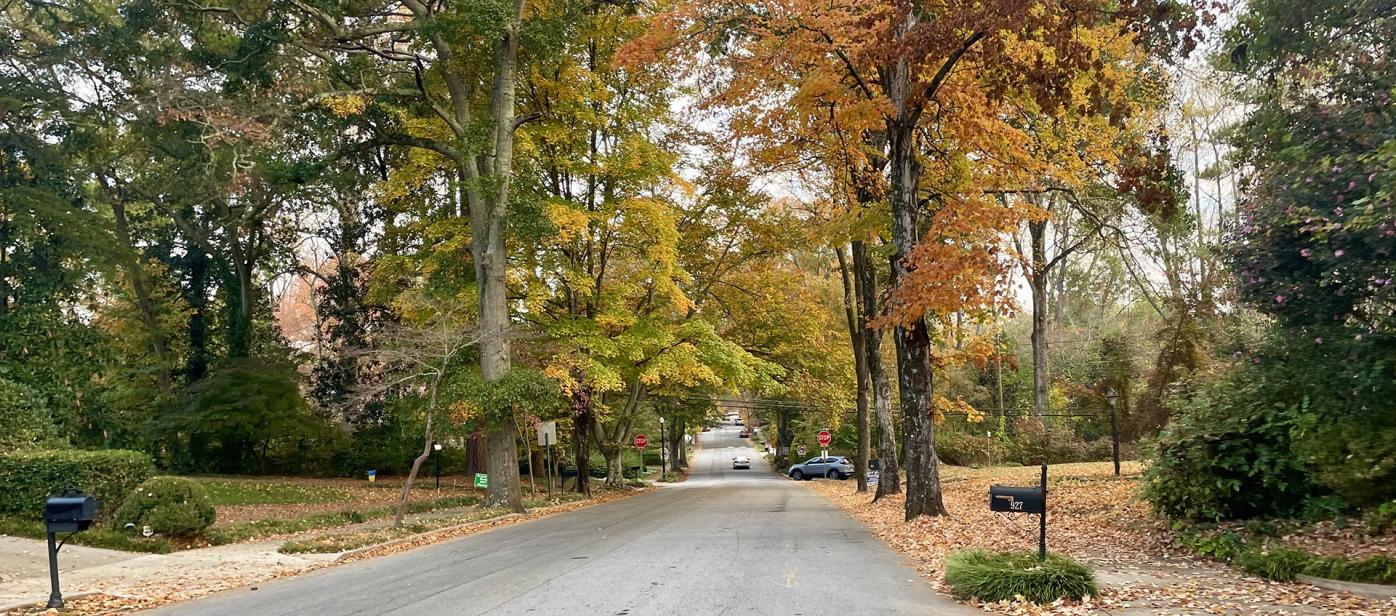 Even though opting not to have a car has disadvantages (grocery shopping feels like a workout), having to commute by bicycle, I have been able to experience Atlanta from a perspective that I would have most likely missed otherwise. 
I have the most beautiful commute from my home to the university. The commute takes me through neighborhoods with the most beautiful houses that I have only seen before in movies. Similarly, some roads make you suddenly feel like you are somewhere in the mountains, surrounded by tall trees and gorgeous wooden houses. I never expected to see so many wild animals on my daily commute. Especially early morning biking sometimes feels like I am in one of those National Geographics nature documentaries. Most importantly, you can find all this within a few miles of Atlanta's city center. 
I encourage everyone to go against the norm occasionally, where you might find something beautiful and unexpected that you could have missed otherwise. Atlanta is one of the greenest cities I have lived in, and nothing feels better than to be able to experience this beautiful southern city on a bicycle.