Blog
Fulbright Impacts Go Far Beyond the Grantees
We were recently at a Fulbright alumni reunion in Colorado where we, along with our Fulbright host, Leasa Weimer, discussed the impacts that Fulbright had on the children of grantees. From this idea we wanted to share, together with our daughter, Tarrah Anne, a bit about the Fulbright experience from a youth's perspective. 
By Sonja Bickford and Tarrah Anne Bickford
Before We Went. Tarrah Anne's Response
Stunned. Shocked, Excited. A few feelings of what I felt when I was told we were doing this…
It was around the holidays in 2018 that my parents told my brothers and I that we would be going to Finland for about 3 months in the spring, I was so excited. They said that we were lucky, because both of my parents were selected as Fulbright Specialists in the same city and that their visits would overlap but extend our visit. They also said that I, along with my brothers, would be attending school there. I was almost done with school in the U.S. and this trip would extend my school year by almost a month. The main thought going through my head was what was the school going to be like? I had attended a Finnish school in first grade, but that was over 5 years ago. Also, what if everyone else already had made their friends for this year? Where would we live? But in the end I like traveling and have great memories from Finland so I was looking forward to going.
As a parent, I have always wanted to provide my children with experiences as I feel that they form the personality and aide with the skillset to live and work in a modern international world. Taking opportunities to give these experiences to my children takes extra effort, but in the end they are priceless. For example withdrawing my children from their local school in our hometown in the United States and identifying and enrolling them in a school in our host city, Turku, for a few months took extra time, emails, and effort, but to me it was worth it as I knew my children would get so much out of the experience. So after a bit of work, they were to be enrolled at the Turku International School (TIS) during our few month visit as Fulbright Specialists. - Sonja Bickford
The Journey
We traveled to Finland in early April 2018. Arriving in our host city around midnight on a Thursday, we checked into a hotel and got some well needed rest. Early the next morning we got up and met with the International School's principal and teachers. I finally knew where I was going to go on Monday! We learned which bus or busses I needed to take, where to get off, and where to go in the school. My parents said they would go with us on the first day, but then we, my middle brother and I, could travel on the city busses alone as long as we helped our youngest brother to and from school. This was exciting to me – more freedom than I had in the United States. Which was amazing for my social life and my mental health.
Monday was a big day. At school I learned that many students at my school were from similar families (as mine) and students were from over 40 countries. Some were permanent students, but others were staying just as briefly as my family. I think this helped me make friends quickly. I felt that I had friends after the first day! In the evening my parent's hosts at the University took us out to dinner. We dressed up and had a chance to participate as guests in a professional dinner. I got to see who my parents were working with and what they do and talk about at business dinners.
Not only did I start in a new school, but my parents said they wanted us to keep up with our hobbies. I enjoyed swimming and soccer so they had been able to get my brothers and I into our favorite hobbies. Our days were busy, but after school on some days we went to swimming practice and on others I went to soccer practice. My middle brother, William Zachary had a similar schedule. Our youngest brother loves martial arts so he and my mom joined the local Taekwondo martial arts school, Budokwai. I think that it helped all of us see how practices in sports were similar and how they differed from what we were used to at home in the United States. I remember my youngest brother once saying that he may not understand what the instructors are saying in his martial arts class, but he can follow their instructions when they show the class what they are going to be doing. Sometimes they helped him by telling the instructions in English. He also even made friends in class that were willing to help him – so he felt welcome – as did we all.
At school not only did I come to love my friends, but I also had the opportunity to take classes that I haven't had a chance to in the United States, such as languages and home economics. I even got a chance to use the 3D printer – in 6th grade! William Zachary loved his wood working class because they had a whole workshop to use. One of his favorite assignments was to build a maze out of wood, with 10 holes and 16 gates. He then got to use the tools to make it. He also made a wooden frame for my mom with metal flowers. We loved the freedom of riding the city busses to and from school and hobbies, we felt safe and started to know our way around in no time.
"I can't believe we made friends so quickly and in no time we felt that we were at home, in Turku, Finland. We all want to go back and live in Finland."
During the few months, not only did I and my brothers attend school, my parents worked, we pursued our hobbies, but we also had a chance to travel and explore Turku. During a few weekends we saw the Turku castle, the archipelago, we visited my relatives in Tampere, we traveled to Estonia, and we even made it over to Sweden for a day.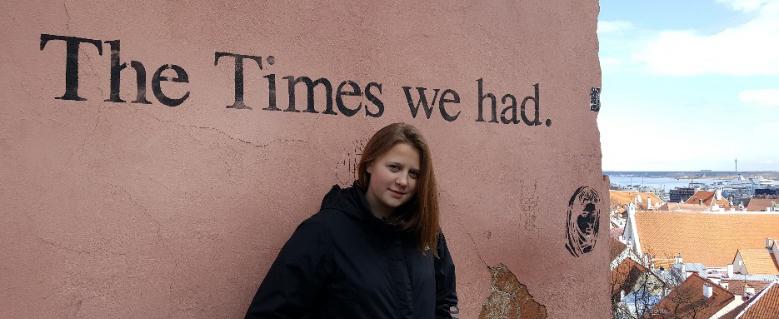 We had the opportunity to celebrate Vappu, a Finnish holiday that I have heard my mom talk about before, but didn't really understand it until I got to celebrate it!
I, being in 6th grade again (I was in 7th grade in the United States) I got a chance to graduate sixth grade. Which was a big deal. This meant that we had a wonderful 2 night out-of-town class trip with my classmates and then had a wonderful ceremony at the school where I got a rose! My brothers made friends and both were invited to birthday parties for their classmates. 
As parents, Nate and I felt that to take full advantage of the opportunity we wanted the kids to see and experience as much as they could. We knew from the previous visit to Finland for my post-doc that time goes by fast, but to really experience the country and the culture it was best to just dive in and take advantage of as much as we could. But we also knew these opportunities and friendships may last as Tarrah Anne was in first grade during the first visit and has kept in contact with her best friend from that visit. - Sonja Bickford
Going Home and Reflections of the Experience
Departing was hard. I had just been on the field trip and my friends were talking about 7th grade. We had a group chat on social media, which I was glad that they kept me on for a while so that I could keep up with everyone and once that ended I found that I was still keeping in contact with my friends from Turku. Before I left Turku in June 2018 I already knew that I wanted to go back. I had an opportunity to visit Finland in January 2019 and with my mom's permission, and the permission of the principal at TIS, I traveled from Tampere to Turku for a day to attend school and to see my friends. I am not sure when I will go back again, but I am looking forward to the day that I do as I have friends there and Turku even after a short 3-month visit feels like home to me, and my family.
As parents, and growing up with our own families moving, we know the benefits of experiences such as these and can attest to the long-term benefits of international travel..or travel in general. Travel and experiences out of our comfort zones broaden our skills and helps us build friendships and networks for later on. These are the gifts we can give our children by taking them on a Fulbright experience. Not only do we serve the hosts universities, but also gain personally as professionals through the experiences of meeting with students, faculty, and community partners, but we believe that the real winners are our children. They are ambassadors of Fulbright, and now have networks overseas before finishing their elementary school education. 
If you ask whether the extra work in organizing and enrolling our children in school and hobbies was worth it – the answer is yes and if asked we would do it again! - Sonja and Nate Bickford
Tarrah Anne has since been accepted to the Turku International School's IB diploma programme for high school. She will start there in fall 2020! This is all thanks to the connections she made during the Fulbright there in 2018. - Sonja Bickford
Tarrah Anne K. Bickford, High School Student, Centennial High School, Pueblo, CO, USA (TIS 6th Grade)
Sonja H. Bickford, Assistant Professor, Department of Communication at the University of Nebraska Kearney, USA. Fulbright Specialist – Turku University of Applied Sciences (TUAS) – Spring 2018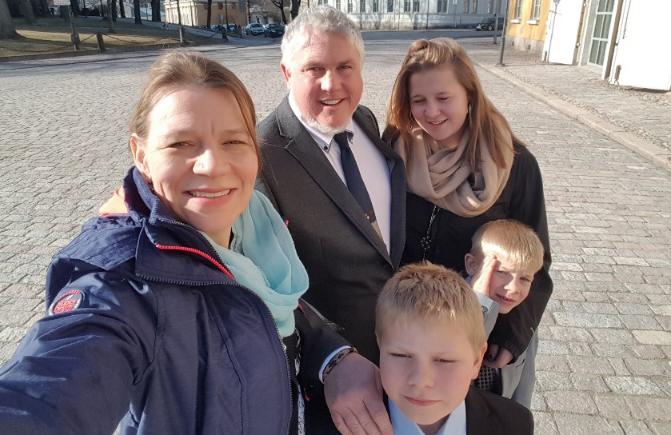 The Importance of Fulbright from a Father's and Professional Conservationist Perspective
Nate Bickford, PhD
"My family was missing a piece we did not know until we lived in Finland through the Fulbright program."
I have always had a need to travel. A skill and desire instilled from my wanderlust family from a very young age. My mother and father moved quite often, and I was able to live in many different states before I became an adult. This wanderlust instilled in me a need to 'see what is on the other side of the hill'. This travel, much like what Fulbright, instills a deep understanding of culture and appreciation for the differences in people. Just visiting a place for a couple days does not allow a person to get a true appreciation for the culture. You need to immerse yourself and family in the daily lives of the area. This is what Fulbright does so well. Even the short specialist programs allow for a full immersion experience. This becomes so important in this day and age of intolerance and misunderstanding.
The mission of Fulbright has always struck me as one of the most powerful and important messages a government can give, 'Our vision is a world where international exchange is widely recognized as a force for peace'. Not only do I believe in this mission, I have lived it! I will continue to work and foster international exchanges for myself, my family, friends, colleagues, and students.
In my work and classes I use my experience from my travels a great deal. Fulbright has been an important part of these travels allowing me to open the eyes of my students. Through me, students get a peak into what travel and other cultures can tell us not only about ourselves but how people do things globally. This has become so important recently, with changes in politics and perceptions. My travel in Finland and other locations allow me to shine a light on ignorant dogma. To understand and accept brings true enlightenment and often appreciation of the people. Peace comes from knowing and knowing often requires you to be a part of a culture, this what Fulbright does so well.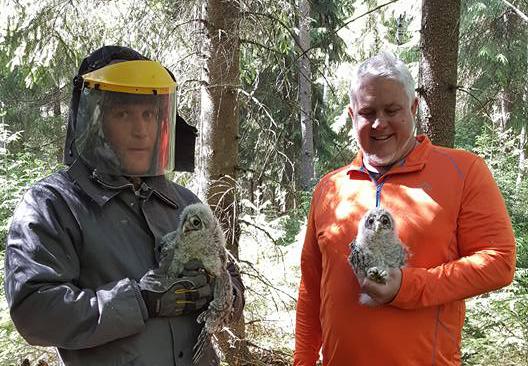 Finland, a place of beauty, excellence, and innovation. Finland will always call me and whenever I get the chance I will return. I love the quiet stoicism of the people, the desire to be excellent, that is often shown in the engineering feats of the people. The natural environment that is still a vibrant part of the culture. The lakes that are such a strong part of the people and culture. There is nothing in the world like a sauna next to a lake. Without any doubt one of the best times of my life was spending a day going back and forth from the sauna to the lake with my family. I know some part of the success of the Finnish people is the connection of family, place, and of course saunas. Finland will always be another home for my family and we are always looking for ways to return. Finland is so much a part of me that it becomes an example in my class, discussions, and everyday life.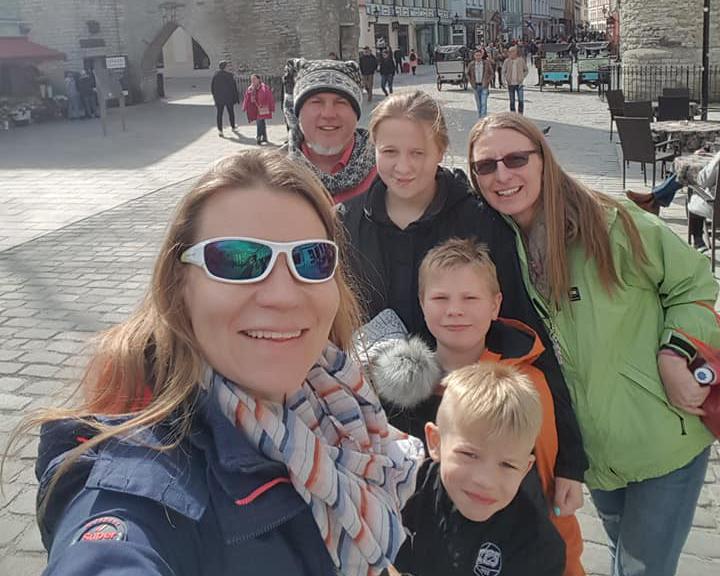 To truly understand what Fulbright and Fulbright Finland has done for my family cannot be accurately described in words but has to be experienced. However, I have often been asked this question. The best answer I can give is: I did not know I was missing a piece of me until I married my wife Sonja, much like that, my family was missing a piece we did not know until we lived in Finland through the Fulbright program.
Nate Bickford, Director of the Wildlife Program, Colorado State University Pueblo, USA Fulbright Specialist – Turku University of Applied Sciences (TUAS) and University of Turku  – Spring 2018