Blog
Life-Long Friendships with Teachers Around the World
In the middle of the Covid-19 pandemic, August 2021, we found ourselves in the U.S. surrounded by a bunch of teachers from all over the world. Quarantined, Jenni in the heat of Arizona and Mari in beautiful Pennsylvania. Perhaps it was just the pandemic that made us grow together with the other teachers in the Fulbright Distinguished Awards program and make new hopefully lifelong friendships.
We got our grants already in 2020, but had to wait until fall 2021 to travel to our assigned universities. We started our university studies under quarantine, living with other teachers we had never met before. Very early, even though quarantined in Arizona State University and in Indiana University of Pennsylvania the 18 teachers from totally different countries and continents started to get to know each other and act like a group.
During our stay, we both have had field experience in local school, one day in a week. That time we got to know our co-teachers quite well. They as well as all the teachers in the schools were very friendly and helpful. We had many good educational conversations with them.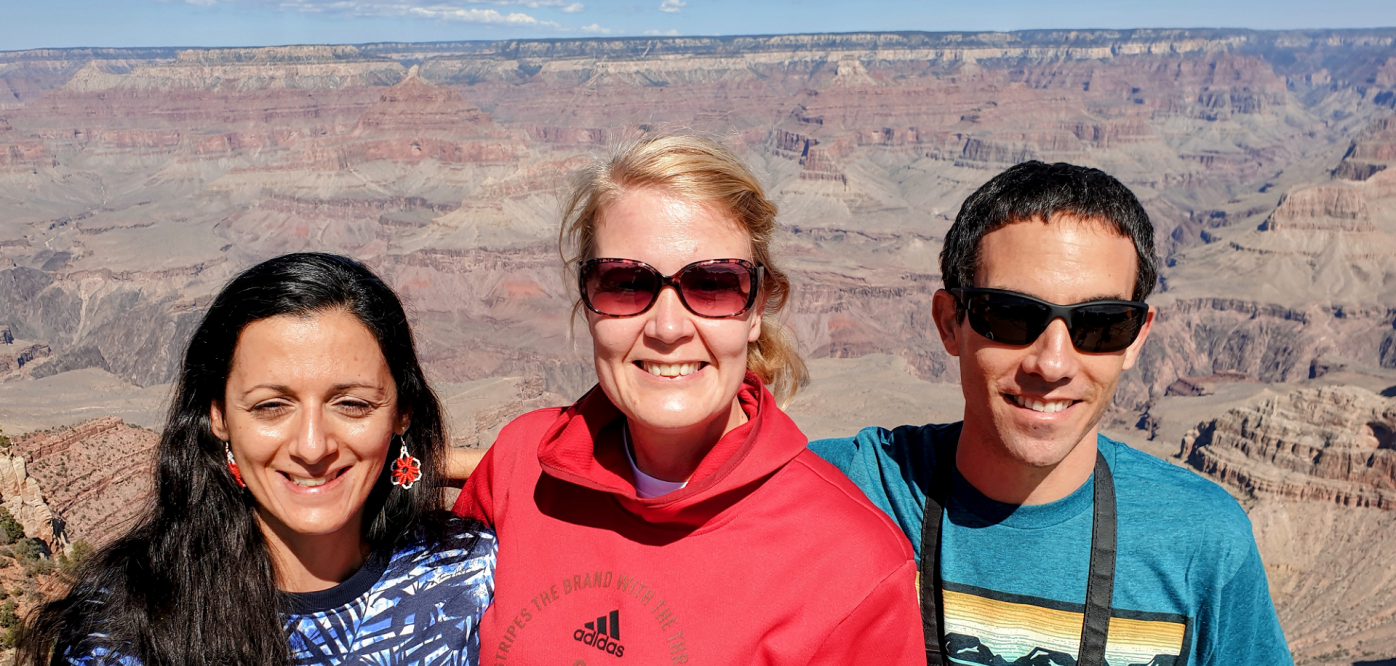 Finnish schools have good reputation
It is nice to notice that everybody considers the Finnish educational system to be one of the best in the world. We have answered many questions, for example why there is no compulsory nationwide testing in basic education or why the school days are so short. Many teachers admire the educational freedom Finnish teachers have. When you answer other people's questions you also learn more about your own practices and values.
Lifelong friendships
We both consider that the best part of our fellowship in the U.S. was meeting and communicating with the other teachers both from the U.S. and the other countries. We found out that teachers around the world have the same kind of things they have to deal with even though you might be a mathematics teacher in Israel or history teacher in Greece. The students lose their pencils and they like when their teachers play with them. Everybody also considered that in person teaching beats online teaching. 
"The thing we're going to miss the most are our teacher friends from the U.S and all over the world."
Now we have only a month to go here in our universities. Our inquiry projects are almost done. We both think that the thing we're going to miss the most are our teacher friends from the U.S and all over the world. Luckily we have already set up meetings in different places, like Lapland, Christmas 2022. We both would like to thank the Fulbright Finland Foundation for this amazing opportunity and also of our new teacher friends. This has actually also been a trip around the world getting to know all the different cultures!
The application period for the Fulbright Distinguished Awards in Teaching program is now open for fall 2023. Read more and apply by March 8, 2022!