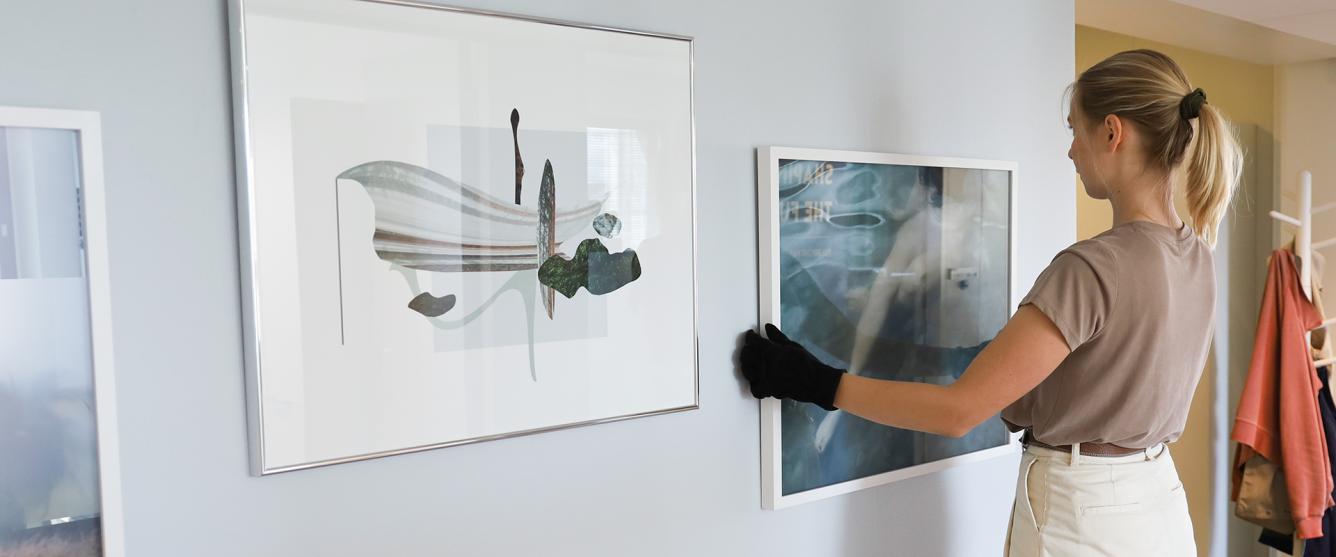 The Fulbright Finland Foundation has moved to a new location in the Hakaniemenranta 6 building in Helsinki. The Foundation now shares the floor with the Academy of Finland.
The Academy of Finland is a governmental agency that provides expertise in science and science policy and funds high-quality research with over 420 million euros annually. The Academy also works to contribute to the renewal, diversification and increasing internationalization of Finnish research.
"We are very pleased about this new partnership. The move creates opportunities to increase the collaboration and to work more closely with the Academy of Finland," says the Foundation's CEO Terhi Mölsä.
The President of the Academy of Finland Heikki Mannila says that the Academy is happy to now have the Foundation on the same floor, as a tenant and neighbor. "Fulbright Finland Foundation has continuously had a very strong positive influence in the development of Finnish science; the list of the people who have received Fulbright grants shows this very clearly," he says.
"The development of Finnish-U.S. relations in the area of science is important for us. When looking at statistics of scientific publications, I have been happy to see that the number of U.S.-Finnish joint publications is increasing and that the quality of those publications is very high. The Academy of Finland is currently discussing joint research programs with NSF and NIH. I hope this will lead to a further increase in the volume and quality of U.S.-Finnish scientific cooperation. Simultaneously, I hope that the cooperation between the Fulbright Finland Foundation and Academy of Finland will increase as well," Mannila concludes.
Showcasing Artwork by Alumna
The Foundation's new office space was created to function as a meeting point for the Foundation's partners, grantees, alumni, and friends. In the new office, visitors also have an opportunity to explore and learn about alumni impact through art. The office will display Fulbright Finland alumna Lotta Lemetti's artwork from her award-winning photographic project Kekta.
"Photos from Kekta explore in a visual form what cultural blending between Finnish and American looks like, so they are a good choice for the Foundation's new office," Lemetti says.