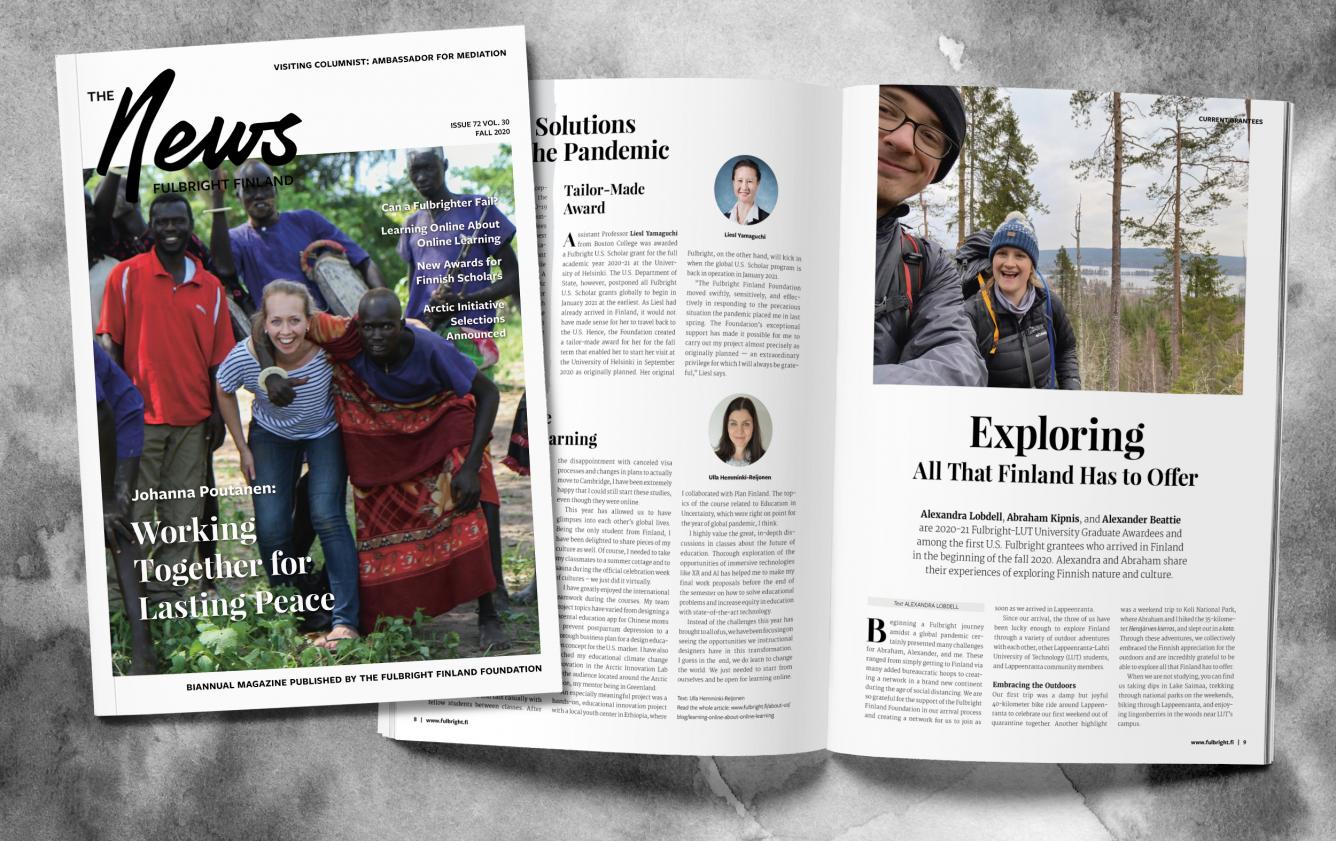 Focusing on Fostering Dialogue
Read the December 2020 Issue of the Fulbright Finland News Magazine Online!
The invited columnist, Ambassador for Mediation Teemu Turunen writes about the importance of interaction and collaboration in mediation across state and organizational lines. The Alumni in Focus interview series features peace mediation professional Johanna Poutanen, who talks about her experiences with peace processes around the world, the ongoing impact of her Fulbright award in her work, and the importance of women's participation in conflict prevention and resolution.
Other news and stories include: 
Exploring All That Finland Has to Offer - Current U.S. Fulbright students in Finland share their stories.
Repairing Finland's Economy After COVID-19 – An Interview with Vesa Vihriälä, Professor of Practice at the University of Helsinki and Fulbright Finland Alum 
Donors Make a Difference
And much more!
For information, feedback and for submitting ideas for articles, please contact:
Editor Maija Kettunen, Fulbright Finland Foundation, 044 5535 277, [email protected]