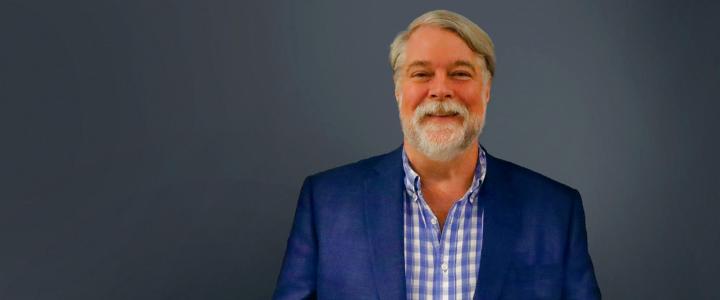 Fulbright Finland News Magazine
An Investment Still Bearing Fruit
Fulbright alumnus and international trade specialist Bill Eaton reflects on his experiences living and studying in Finland, learning the Finnish language, and the ongoing impact of Fulbright on his life and career.
Hailing from West Chester, Pennsylvania, Bill Eaton first set foot in Finland as a 17-year old exchange student on a Rotary Club program in 1979. He did not realize it then, but this initial plunge into Finnish life would lead to a lifetime of friendships and professional links with Finland, including a Fulbright postgraduate scholarship in Helsinki. At high school, inspired by meeting foreign exchange students and hosting one from Mexico, Bill decided to try out studying abroad himself. "I had applied to the exchange program just to go somewhere. I liked winter sports, so I thought a Nordic country might be a good fit. I like to tease Finns that I was the only one who mentioned they'd like to go to Finland!" he recalls.
"Finland was new to me, so when I arrived together with one hundred other Americans and Canadians, I didn't know what to expect." After an orientation week, Bill took the train north to Oulu. "I met my host family at the station, and thus began a terrific year. I attended Finnish high school at Kastellin lukio and went on Rotary-sponsored trips to Lapland and Leningrad. At the end of my year I toured around Sweden and Norway, went back to Finland for midsummer, and then on to continental Europe. It was a fabulous experience for a small town American."
Foreigners in Finland sometimes bemoan the difficulty of learning Finnish, but Bill's experience was refreshingly positive. He credits his early immersion in Finnish society and everyday life as key to learning the language, as well as a certain innocence about the fearsome reputation of Finnish grammar. "I learned Finnish as a child would, informally, by talking with friends. I didn't have to face the fear of how difficult the grammar was before I started. I was the first exchange student in my lukio, and the first foreigner many of my classmates had met. I was welcomed into my host family, and encouraged to learn Finnish as quickly as I could. Finland was a different place forty years ago, and Oulu was a small town without a lot of international exposure in those days. Being a foreigner in Finland is different now, and English is much more widely spoken."
"I knew that I would get a skewed perspective on Finnish culture and history if I didn't learn Finnish. I learned the language better than most of the other exchange students, and was able to get by reasonably well by the end of the school year. But I didn't yet have the language skills to get a job or do research in Finnish."
This experience inspired Bill to seek out more international opportunities as a student at Colgate University, NY, and during his junior year abroad he returned to Oulu and continued developing his knowledge of Finnish language and history.
"I decided to study at the University of Oulu, since my previous host father, Vilho Lantto, was a professor there. I took a class with Martti Ursin, who taught Finnish diplomatic history, was also a member of parliament and later edited the local paper. I took a Russian class in Finnish, and spent my time translating among English, Finnish and Russian!"
Bill wanted to return to Finland for postgraduate study, and was accepted to the University of Helsinki after taking an entrance exam written in both Finnish and English. He returned to the U.S. to complete his undergraduate degree, and applied for a Fulbright scholarship to Finland.
Determined to keep his language skills alive in the meantime, Bill had to improvise. "It wasn't possible to continue Finnish at university back in the U.S., so I subscribed to the Oulu paper Kaleva, which arrived in my university mailbox by boatmail about six weeks late. I would sit in the back of the class and read 6 or 7 week-old newspapers, just to keep up my Finnish skills," he recalls.
Bill describes his excitement on arriving in Helsinki in 1984 to start his Fulbright year researching Finland's international trade and, thanks to a Finnish Ministry of Education grant, living in student housing alongside Finnish students and other Fulbrighters. "The great thing about the flexibility of Fulbright, was if I found a topic of interest I was free to pursue it for a couple of weeks. I didn't have to follow a professor's syllabus, but I could develop my own research. One focus was Finland's interesting and unique trading relationship with the USSR."
Returning to the U.S., he studied for a Masters in International Relations at Johns Hopkins University School of Advanced International Studies and an MBA in Multinational Management at the University of Pennsylvania's Wharton School. "I would say the Fulbright integrated a lot of the themes that interested me as an undergraduate, and set the tone for what I wanted to pursue at graduate school. I was always a bit torn between history and political science on the one hand, and economics and business on the other. It helped me to integrate those divergent interests into a career path, and set up a good portion of what I would later do in my professional life."
Studying at Johns Hopkins in Washington, D.C. enabled Bill to continue links with Fulbright, participating in events at the nearby Fulbright Alumni Association, then run by Harriet Mayor. "At that time, I was managing the SAIS Review, a foreign policy journal. We decided to start a discussion forum with seminal figures in Washington. The first person we invited was Senator Fulbright, who came up from his law office about six blocks from our school, for a seminar with questions from the audience."
"We talked about his experiences through history, and the current state of affairs. I discussed the importance of the development of the Fulbright program, and asked anyone to stand if they had received or were about to go on a Fulbright. Of the forty-five people in the room, about one third stood up. I think that made an impact on the senator. He knew the program was his crowning achievement."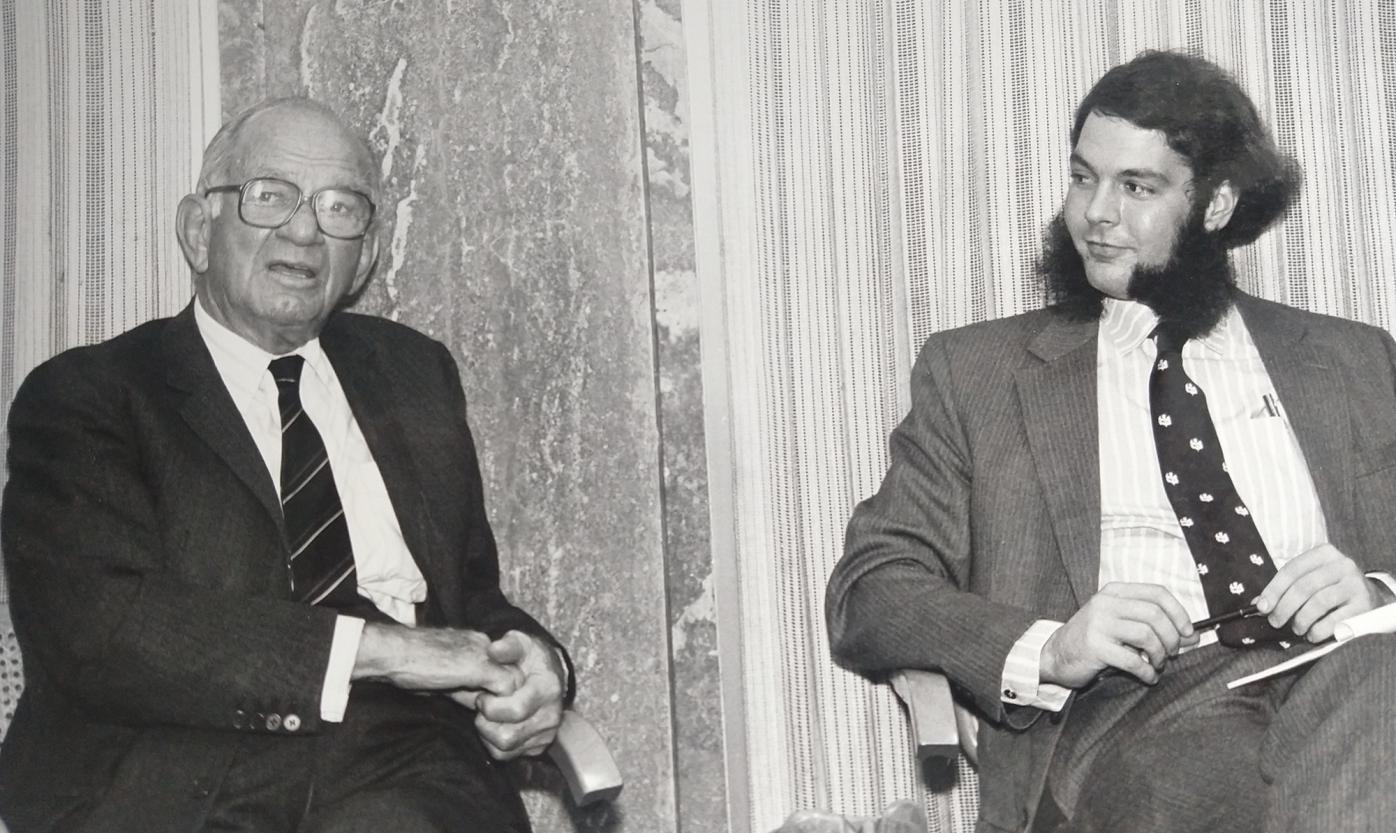 "The value of the Fulbright program is that it sends so many people to such important places to develop a future set of capabilities for Americans to understand countries abroad, but also for representatives from so many countries to have a greater depth of understanding of U.S. society. For instance, the investment that was made in me thirty-five years ago is still bearing fruit."
"As I began my career, I sought out opportunities with Finnish firms, most referred by Finnish-American attorney and Fulbright Finland alum Tom Lippo, and later worked with small and medium-sized Finnish companies who didn't have internal capabilities to research the U.S. market, to help them figure out entry strategy, make contacts, or plan their launch. I was drawn to work with Finnish companies because of my time in Finland, and familiarity with the business culture and society. The projects I've enjoyed the most have involved Finnish firms."
Bill continues to cultivate his links with Finland, serving on the board of the Finnish American Society of the Delaware Valley, which brings together Finns, Finnish descendants and friends, and as a member of the Finlandia Foundation, National Capital Chapter. "I was away from Fulbright for many years. During a sauna at the Finnish Embassy in Washington, a Finn at the World Bank, and former grantee to the U.S., told me about the Friends of Fulbright Finland alumni network, and I'm so happy to have found a way back into all of this."
Recently, Bill visited Finland for the first time in years. "It was a joy to be there and great to reconnect with the Fulbright Finland Foundation team and old friends. I was also able to spend time with each of my original host families in Oulu. We have kept in regular contact over the years, so we were able to pick up where we left off, with plenty of stories to tell." 
Does he have any advice for someone considering studying abroad or applying for a Fulbright scholarship? "Do it without question. There's so much to be learned, not only about foreign culture, but also about one's self, and one should never pass up an opportunity for that."
Read the whole Fulbright Finland News magazine 2/2019!