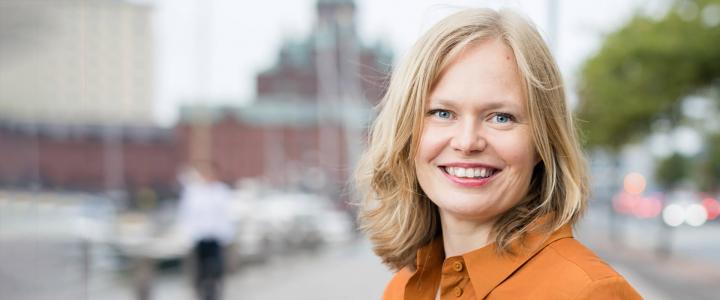 Fulbright Finland News Magazine
There is Reason to Maintain International Research Cooperation
With coronavirus, it seems that nation states are moving inwards. Partners are sought closer to hand and production is relocated within national borders. This can be a risky trend if it favors protectionism rather than international cooperation.
As the pandemic brings with it the possibility of an economic crisis, international university and research cooperation may be viewed secondary to national research, development and innovation (RDI) interests. However, it is difficult to carry out ambitious RDI activities without international cooperation. At the grassroots level, the internationalisation of research is not coming to a halt; quite the contrary. Research-intensive companies carry out RDI with global knowledge and expertise. Although mobility is now at a standstill, the labour market for researchers continues to be international. Knowledge travels rapidly across national boundaries, as researchers continue to cooperate with their international colleagues and advance open science.
The coronavirus crisis has led to numerous opportunities for international cooperation. For example, universities and companies joined forces to find a vaccine and the best modes of treatment. Citizens participated in discussions on how to manage the pandemic, sought knowledge and applied it in protecting themselves against the virus. 
Researchers submitted their findings for public discussion and evaluation as quickly as possible, leading to new networks and publishing practices. At the same time, researchers did not hide the uncertainty inherent in science, the arduous and complex journey towards understanding the world and truth through open discussion. 
The world of academia and research, governments, companies and individual citizens have shown determination and a willingness to work together during the global pandemic. The same determination and pooling of resources are needed to address equally urgent issues such as climate change. Research plays a crucial role in creating a safer, healthier, fairer and more sustainable planet for everyone. 
Finland wants to contribute to solving the great problems of humanity and to be bigger in science than her own size. That can only be the reality through open cooperation. The United States is Finland's most important trading partner in terms of value creation. The same is true of science, when scientific joint publications and citations are considered. At the governmental level, it has been said that we have common research agendas. Many research areas that Finland excels in are also strategic areas for the United States. These common research areas include artificial intelligence, next-generation mobile technologies, personalised medicine, robotics, quantum computing and Arctic research. 
Fulbright Finland Foundation is a world-renowned, flexible, continually renewing international community of students and researchers strongly anchored in the surrounding society.
Strengthening university and research cooperation between Finland and the United States is essential. Organizations such as Fulbright are important to this mission. Fulbright Finland Foundation is a world-renowned, flexible, continually renewing international community of students and researchers strongly anchored in the surrounding society. Fulbright Finland's alumni activities can serve as a model and flagship for the entire Finnish higher education institution. 
At the end of the Second World War, Vannevar Bush, the first scientific adviser to the President of the United States, wrote a report entitled Science, the Endless Frontier: A report to the President outlining the direction of research towards new peacetime goals. In the foreword to the report, President Franklin D. Roosevelt infuses confidence in the post-crisis rise: "New frontiers of the mind are before us, and if they are pioneered with the same vision, boldness, and drive with which we have waged this war we can create a fuller and more fruitful employment and a fuller and more fruitful life." 
Optimism is courage, but there is reason for optimism. I believe that we have good times ahead of us if we dare to choose the path of international cooperation.
Hanna Kosonen
Minister of Science and Culture
 
Read the whole Fulbright Finland News magazine 1/2020!