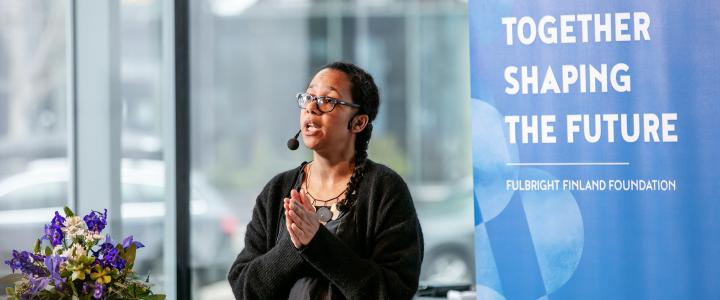 Fulbright Finland News Magazine
Truth Matters
What happens if we can no longer trust our eyes and ears?
Written and visual content is used to communicate, inform and influence, and to shape collective ideas about people, politics, and public policy. Disinformation, manipulated videos and images spread on multiple platforms. In the era of deepfakes, how can we distinguish between true and false information? And what are the implications to our societies and our democratic institutions?
To facilitate cross-border dialogue and collaboration to address these pressing current challenges, the Fulbright Finland Foundation organized a public international seminar Truth Matters: Strategies for Combating Manipulated Realities.
The keynote was given by Farida Vis, Director of the Visual Social Media Lab, Manchester, UK, and an expert in visual disinformation research. Vis and her team study the influence of images on social media, and have developed a framework based on research that guides the in-depth interrogation process of images. Vis expressed a profound concern about the development of deepfakes, a technique for human image synthesis based on artificial intelligence. It is increasingly difficult for consumers to detect whether or not for instance video interviews with our political leaders are authentic or entirely fabricated.
"The keynote by Vis offered not only well-articulated understanding of the problem, but also useful tools of recognizing manipulated images and examples of both politicians and even journalists spreading information which had no proven evidence," says Fulbright alumna Agaate Antson who currently works as a reporter and editor for the largest Estonian daily, Postimees. "It was a great reminder to pay more attention to fact-checking on each and every article and be more critical to images shared in social media."
Manipulated reality can be fought by educating people in media literacy.
"These are critical questions that have come to concern all of us," CEO of the Fulbright Finland Foundation Terhi Mölsä noted in her opening remarks. "You can no longer talk about the security of individual people without talking about security in digital spaces. Simultaneously, cybersecurity skills and media literacy skills have become basic skills that all citizens need. A high level of media literacy is a critical factor that enables citizens to function and make informed decisions in the digital age. Media literacy is a pre-requisite for a modern democracy," she argued.
The broad implications on democracies and the societal responses were discussed by an expert panel which included Director General Päivi Anttikoski from the Finnish Prime Minister's Office, Professor of Cybersecurity Jarno Limnéll from Aalto University, Vice President of Education Barbara McCormack from the Freedom Forum Institute, Mikko Salo, co-founder of Faktabaari (FactBar) and member of the European Commission's High-Level Group on Fake News and Online disinformation, and Olli Seuri, an award-winning journalist and journalism researcher, who recently co-authored a nonfiction book on post-truth and media called Totuuden jälkeen. The lively panel was moderated by Mari K. Niemi, Director of the Innovation and Entrepreneurship InnoLab of the University of Vaasa.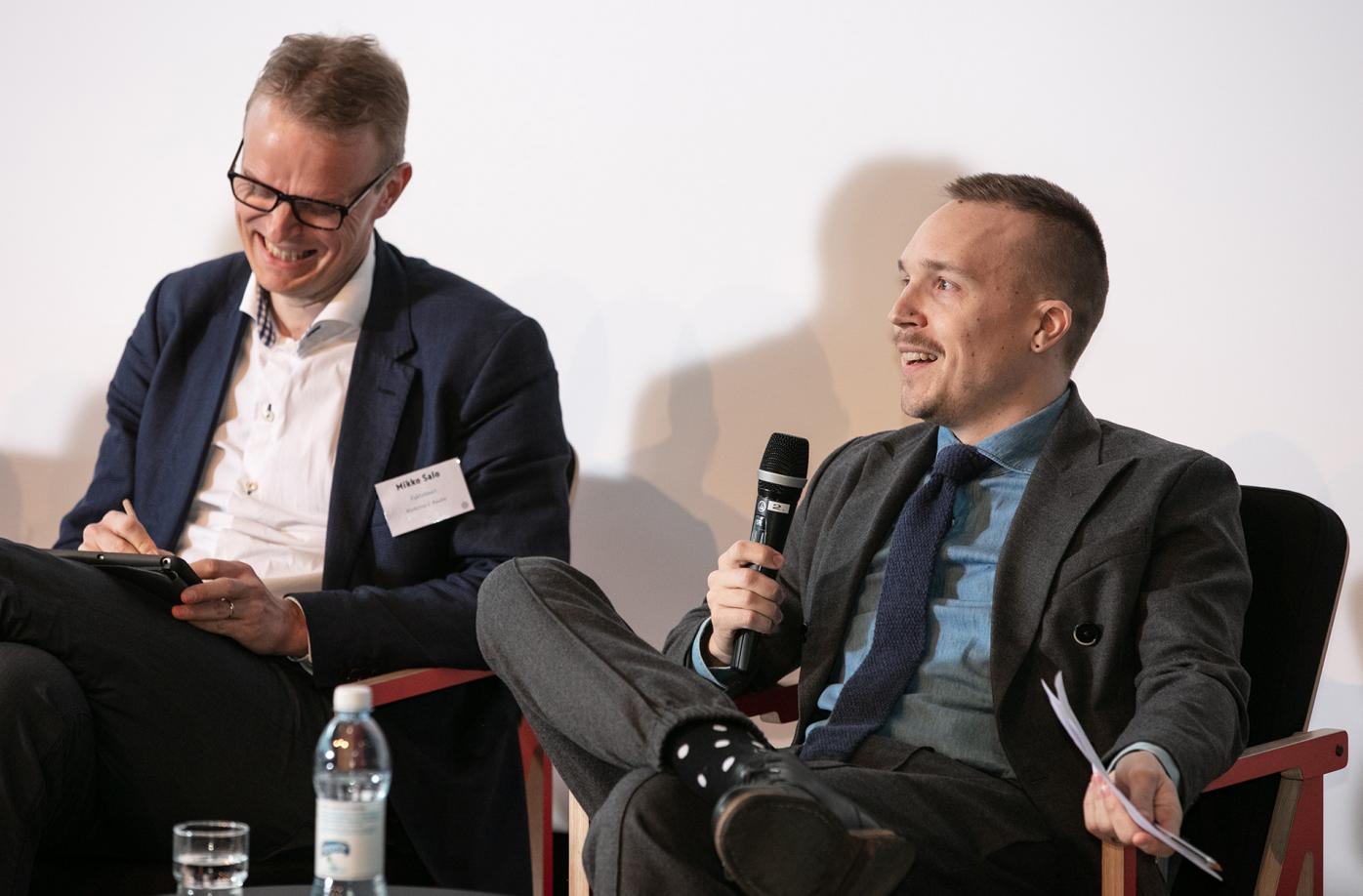 Naomi Kellogg, a current Fulbright English Teaching Assistant in Norway flew to the seminar from Oslo. "As an American, constantly struggling to understand the full scope and threats of mis- and dis-information on my country's political landscape, I found the events informative and engaging. The keynote speaker spoke brilliantly on the topic while making information accessible to the varying levels of expertise in the room. As a fellow woman of color and aspiring scholar, it was extremely inspiring to witness such an amazing presentation. I left the seminar feeling as if I had a renewed perspective on the many ways to make an impact in the world in my field. This type of perspective is invaluable."
The Truth Matters seminar was particularly timely as it took place right before many national and European elections. The seminar offered two hands-on workshops focusing specifically on media literacy and fact-checking for voters.
"The nuance and complexity of 'fake news' is what really surprised me at the symposium. For me, a reporter moonlighting as a college teacher, the largest takeaway is how manipulated reality can be fought beyond the media by educating people, young and old, in media literacy," says Egill Bjarnason, an Icelandic Fulbright alum and correspondent for The Associated Press, and freelance journalist for The New York Times, and Al Jazeera English.
Nordic-Baltic Collaboration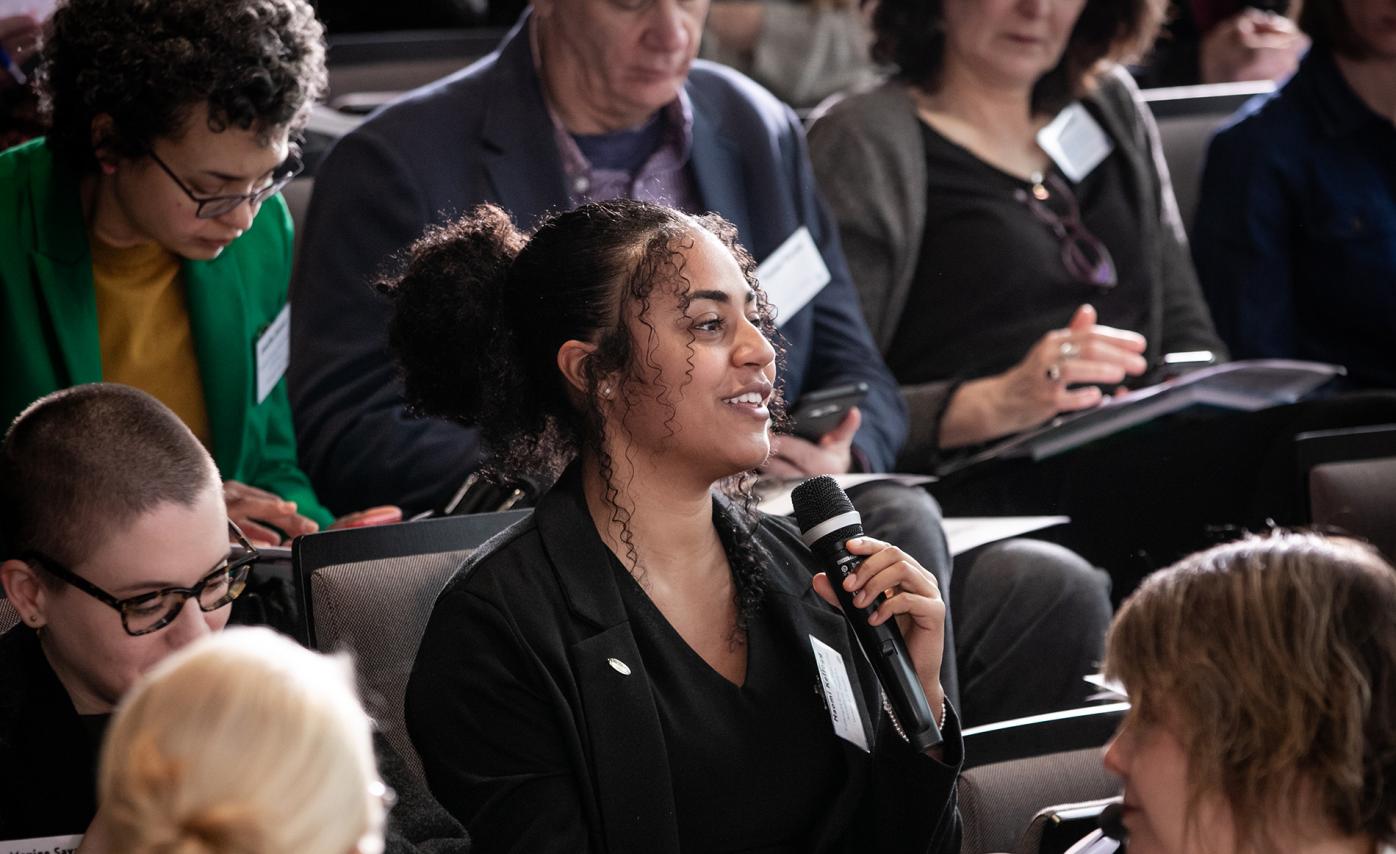 The Fulbright Finland Foundation routinely invites Fulbright alumni and current grantees representing media, government, academic institutions, think-tanks, and NGOs from northern Europe to Helsinki both to participate in its seminars and to meet each other and form networks for long-term collaboration across borders in the region. This was the second year in a row that the Foundation convened Fulbrighters in the region under its Nordic-Baltic Fulbright Initiative, this time with a special focus on journalists and media and communication professionals. Close to 30 Fulbright grantees and alumni media experts from abroad attended the meeting held in conjunction with the public seminar.
Kristina Juraitė, a Fulbright alumna and professor and head of Department of Public Communications of Vytautas Magnus University traveled to the meeting from Lithuania. "Disinformation, propaganda, fabrication, manipulation and alternative facts, these are serious issues for the post-truth world to face," she says. "These challenges require refreshing and reconsidering fundamental values of democracy, such as truth, freedom of expression, trust, media professionalism and civil society. Therefore, critical discussions and educational interventions are crucial to deal with new realities and contexts. I am really appreciative to the Fulbright Finland Foundation for organizing this seminar that also served as a platform for learning, sharing and networking among Fulbright fellows and alumni from the Nordic-Baltic region."
Read the whole Fulbright Finland News magazine 1/2019!