What is your feedback used for?
Fulbright Finland uses comments and feedback received from Finnish and U.S. grantees to improve its services.
Your feedback helps us to continuously develop the orientation guide, orientation seminars, Fulbright seminars (American Voices and Fulbright Forum, for example), and the practical and logistical support that the Foundation provides for the grantees.
 
Fulbright Finland keeps an eye on any grantee comments and experiences regarding the support services and the academic environment offered by host institutions. 

This information can be used to improve resources that Fulbright Finland offers, particularly to Finnish hosts, to enhance the way in which the host services and the Foundation services complement (rather than duplicate) each other. We also gather best practices to help us advise other universities/departments that may not yet have extensive experience in hosting international scholars.
 
The grantee reports are absolutely invaluable and crucial in demonstrating the value of the Finnish Fulbright program to our partners and funders.

If you feel that your Fulbright experience was worthwhile and valuable, it's very important to say so! We use grantee evaluations in statistics (e.g. x % of US grantees in Finland in year 2018-2019 found their experience to be not very valuable/relatively valuable/very valuable/extremely valuable… etc.) AND, if you so permit, your brief comments (usually not more than one sentence) can also be used as impact statements in lobbying messages that go to the U.S. government and other funders (either marked as written by "2017-2018 U.S. Fulbright Scholar/Student" or with your name, depending on your permission which we would separately ask from you in advance).
 
You should briefly comment on the content of your academic project.

Tell us if you were able to fulfill your goals, and/or if there are any general comments you'd like to share. 
Who reads your feedback?
All final reports are read by the Chief Executive Officer and by the Fulbright Finland Foundation Board, as well as by relevant members of the Fulbright Finland team.
Sometimes grantee comments are included on the agenda at the strategic planning meeting of the Fulbright Finland Foundation Board of Directors. In addition, the final report can be shared with your host, but please note that if there is any feedback you would prefer to give in confidence, this will be respected. Furthermore, if there is any feedback that you would prefer to give confidentially and orally rather than in writing, an opportunity will be arranged for you to do so.
Your feedback is important and we want to make it as easy and convenient for you to give it as possible, and you can rest assured that every word you write will be read carefully. Most of what you have seen in relation to Fulbright during your year here is thanks to grantees that have been here before you. Respectively, we will do our best to develop the program further based on what you have to say.
Questions?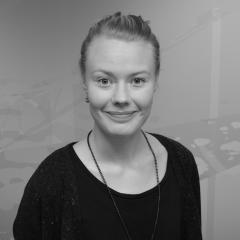 Emmi Jelekäinen
Program Manager, Scholar Programs (part-time)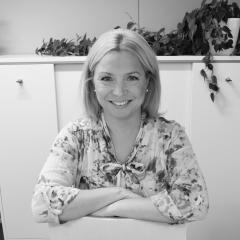 Karoliina Kokko
Senior Program Manager