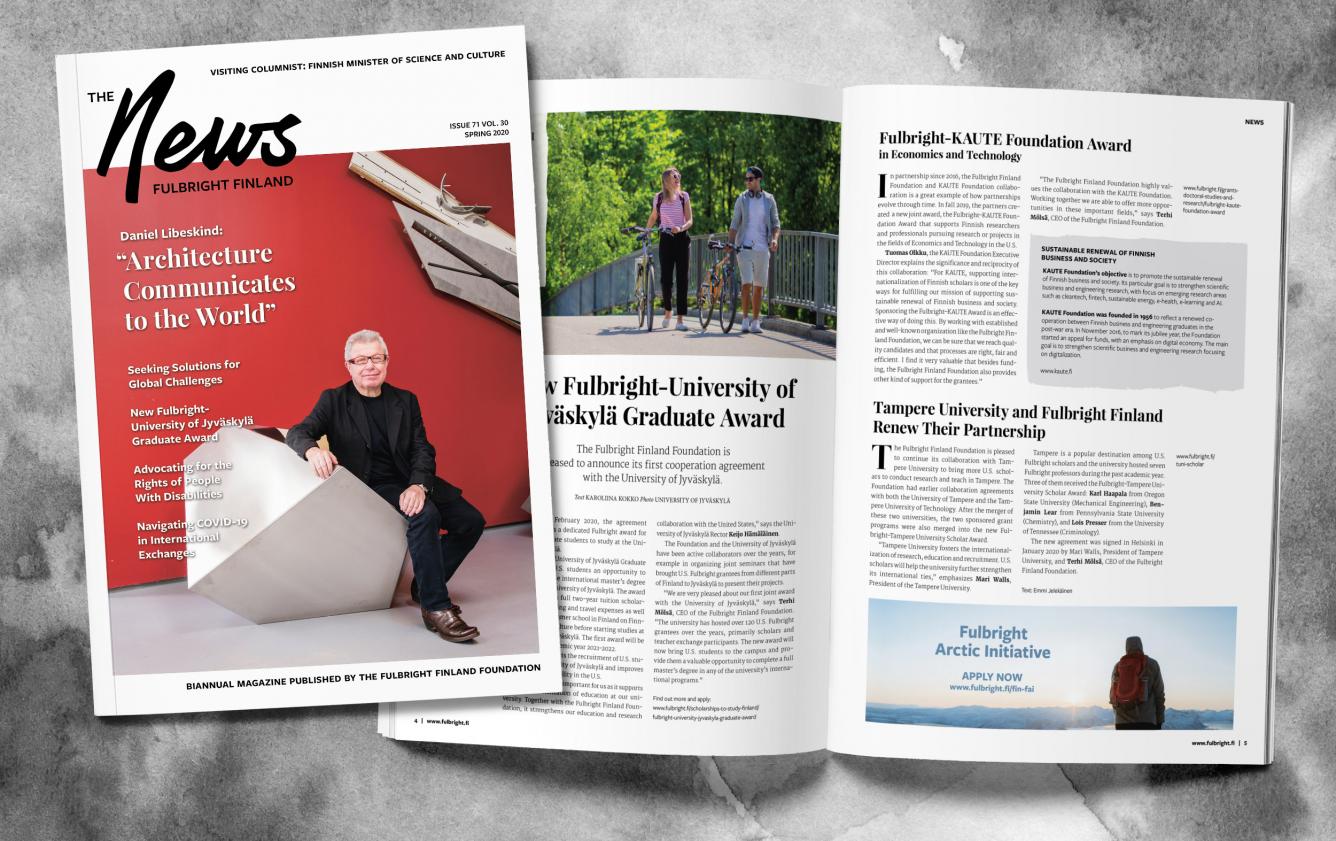 Envisioning the Future of International Exchanges
The June 2020 issue of the Fulbright Finland News magazine is now published, read it online in Issuu!
The visiting columnist, Minister of Science and Culture Hanna Kosonen writes about the importance of maintaining international research cooperation.
Other news and stories include: 
And much more!
For information, feedback and for submitting ideas for articles, please contact:
Editor Maija Kettunen, Fulbright Finland Foundation, 044 5535 277, [email protected]