American Voices Seminar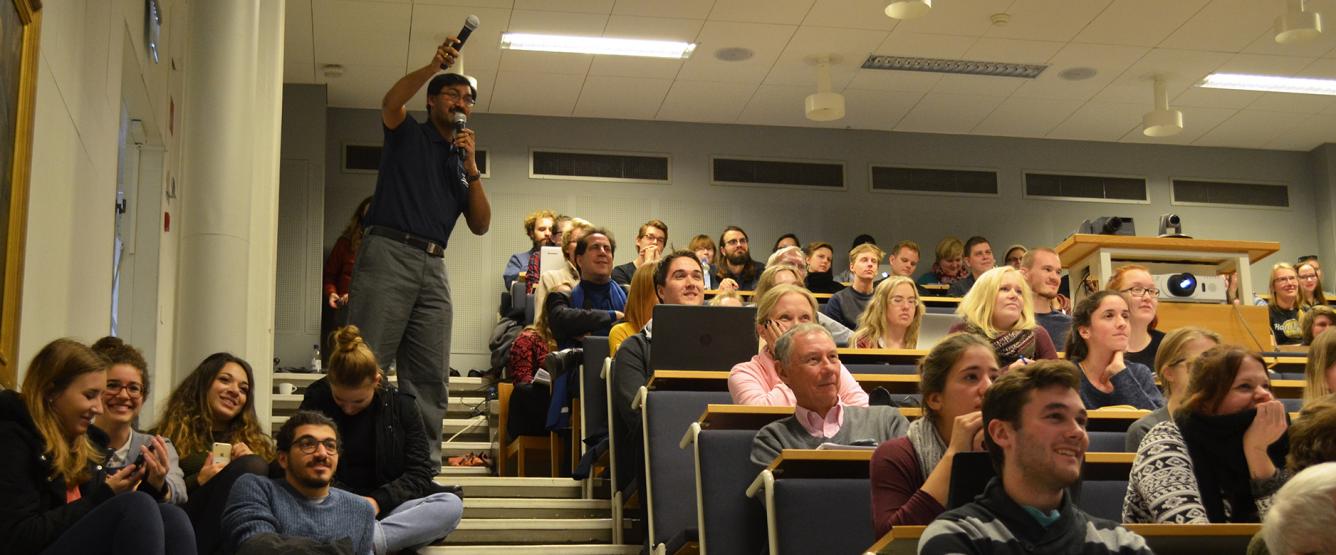 The seminar provides an opportunity to learn about various aspects of the American society and culture through the experiences of American Fulbright grantees currently in Finland. The seminar is organized by the University of Turku North American Studies Program and the Fulbright Finland Foundation.
The 27th American Voices Seminar takes place on October 11-12, 2019, at the University of Turku.
Seminar program will be published on this page in early Fall!

Previous American Voices programs
| | |
| --- | --- |
| 26th American Voices | The 26th American Voices Seminar took place on October 12-13, 2018, at the University of Turku. |
| 25th American Voices | The 25th American Voices Seminar took place on October 6-7, 2017, at the University of Turku. |
| 24th American Voices | The 24th American Voices Seminar took place on October 7-8, 2016, at the University of Turku. |
| 23rd American Voices | The 23rd American Voices Seminar took place on on October 9-10, 2015, at the University of Turku. |
| 22nd American Voices | The 22nd American Voices Seminar took place on on October 10-11, 2014, at the University of Turku. |
| 21st American Voices | The 21st American Voices Seminar took place on on October 11-12, 2013, at the University of Turku. |
| 20th American Voices | The 20th American Voices Seminar took place on on October 12-13, 2012, at the University of Turku. |