GSA Symposium and IAPP Delegation Visit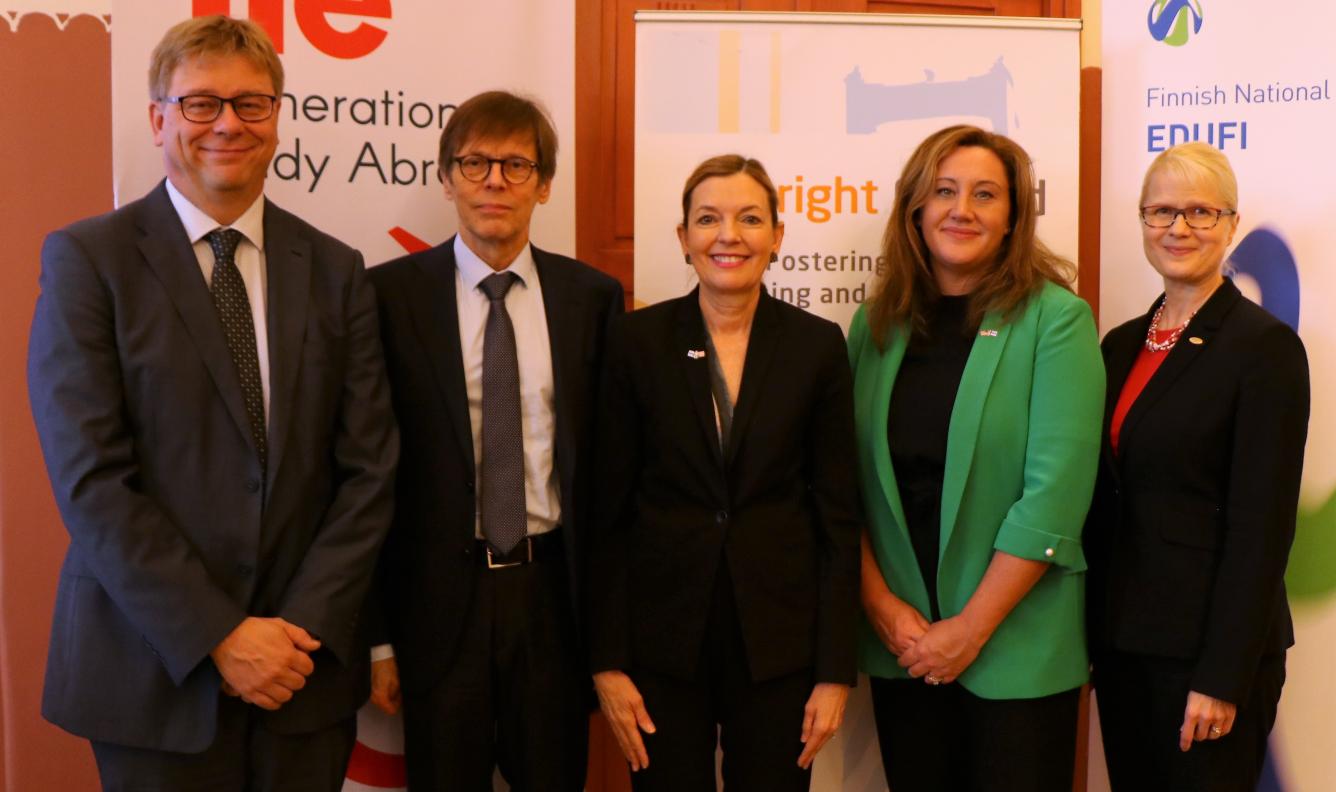 Generation Study Abroad International Symposium
Fulbright Finland Foundation partnered in the IIE Generation Study Abroad International Symposium (GSA) in Helsinki on September 2018. This was the first GSA Symposium taking place outside the United States. The Symposium aimed to help U.S. and Finnish institutions in their partnership building efforts to increase student mobility. The Symposium featured case examples on successful and innovative existing partnerships between U.S. and Finnish HEI's and provided tips on how to sustain and advance partnerships over time. The expert speakers at the Symposium also discussed how to maximize U.S. Faculty-led Study Abroad Programs through international partnerships. The Symposium was followed by a Partnership Forum as well as campus visits to nearby Finnish HEI's allowing opportunities for one-on-one discussions between Finnish and U.S. institution representatives. The Symposium attracted over 50 participants from several different countries.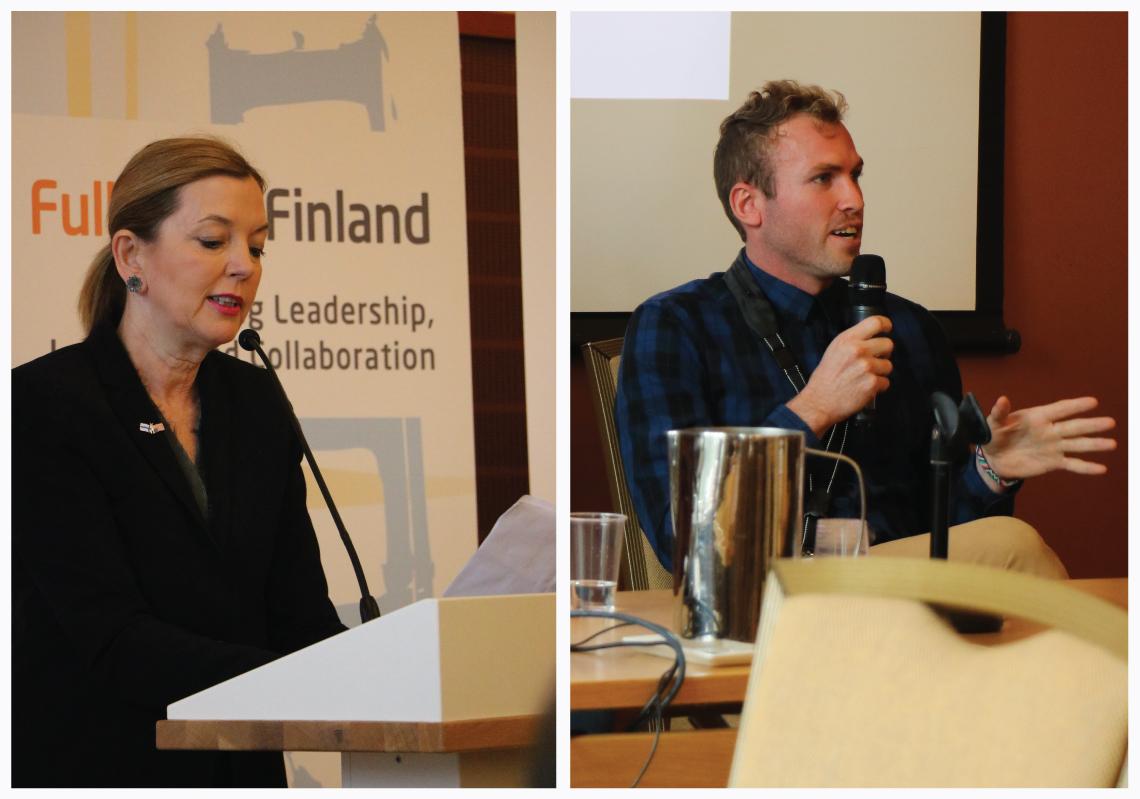 IAPP Delegation Visit to Finland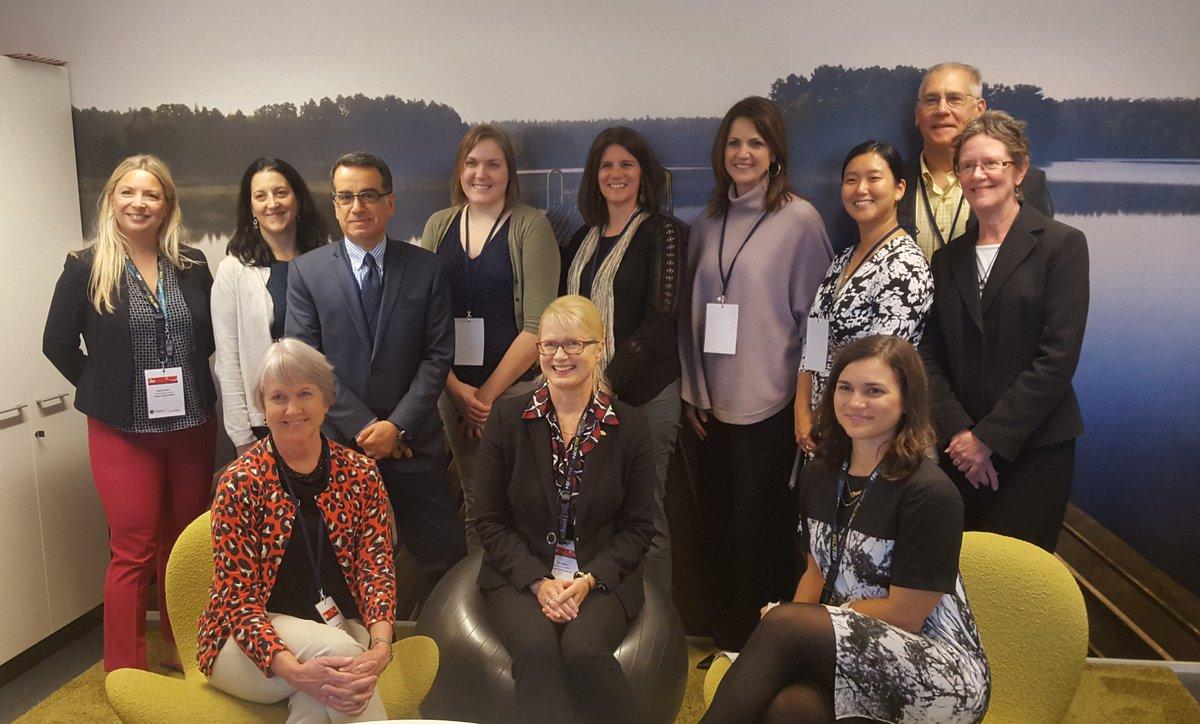 During the week of the Symposium, Fulbright Finland partnered also in the program for the International Academic Partnership Program (IAPP) delegation visit to Finland. The IAPP delegation members took part in the Symposium, as part of a larger six-month program, which is provided for the U.S. HEI's by IIE and is designed to improve universities' capacity to engage in strategic international partnership building and connect with institutions in Finland to explore opportunities for meaningful academic collaboration. The delegation consists of seven members from four different U.S. institutions.
Why Finland?
At the closing debrief of the delegation visit, the delegation members pointed out that an important next step for them is to get their own instuítution faculty engaged in building partnerships with Finnish institutions. For this purpose, the IAPP delegation listed from the U.S. HEI representative point of view the following talking points on Why Finland:
High quality educational system and the value system of support for education
Openness and flexibility of Finnish institutions e.g. co-teaching
New cutting edge innovative pedagogies tried out in Finland
Finnish institutions experienced in Double Degree Programs
Great Technology in the classrooms
Partnerships, very good connections with industries in many institutions
Genuine interest in partnering with the U.S. institutions
Innovative ways on building career services into study programs
Excellent student infrastructure and international student services including tutors
Plenty of discounts for students which significantly decrease the cost of living e.g. healthy hot lunches available at campuses, travel discounts
Very safe country
Easy to manage with English
Finnish social policies valued by many Americans
Straightforwardness, modesty, hospitality
Access to astonishing nature and Arctic, experiencing nature in a high tech country
Weather not worse than in the U.S. – misconception
Fulbright Finland Promoting Its Practical Tools
During the course of the week, Fulbright Finland staff introduced the Finnish and U.S. institutions to the Fulbright Finland provided tools applicable for the purpose of exploring partnership opportunities and for partnerships building.
The usage of Fulbright Finland programs for partnership building was also showcased in one of the Symposium sessions by a Finnish host of a U.S. Fulbright professor. The session provided the Symposium participants with practical insight to faculty exchange, institutional partnerships and industry collaboration by using Fulbright Specialist program as a vehicle for developing collaboration.
In addition, recent U.S. Fulbright Fellows to Finland presented as part of the Symposium panel discussion their motivations to study abroad and own experiences as a doctoral student in Finland.